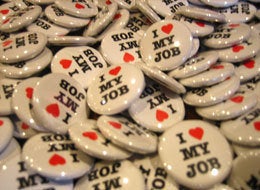 How to pick up after a layoff, a career roadblock, or retirement interrupted
The greed-based economy has failed. Now that we are all looking at life through a different lens -- some of us are out of jobs, some of us have delayed retirement for another decade -- maybe now is the time to explore opportunities to go in new directions and build a different kind of personal success. There's something to be said for a reorientation of our goals, a course correction. You might pursue your Plan B, that dream you had of becoming a teacher or helping that non-profit group provide books to school kids in Appalachia or coordinating the local high school public speaking program.
When people get laid off, hit a career roadblock, or seek to retire, they ask the same question: What do I do now?
Now, since we all can expect to work longer, it probably makes sense to consider the possibility that there might be a satisfying part or full-time alternative or "encore" career waiting around the bend -- that might even be more enjoyable than the job you've held during your main career. Layoffs, career roadblocks, and delayed retirements can offer time to reassess your position and explore that option you thought you never had time for. And, while we're thinking about what else might be out there for us, we can also be thinking about how we will use our lives. This is a true and historic opportunity for new beginnings.
Perhaps it's time to make the transition from the pursuit of more to the pursuit of more important. Many of us have the vision, knowledge and experience, and a hunger to do something meaningful. Wouldn't it feel great to be back in the driver's seat, to be re-directing your energies toward a career that meets your economic needs, yes, but also offers a lifeline to another guy?

88% said they would change their careers....
In a recent CCN online poll, when asked, "Would you consider changing careers if you got laid off?" 88% of respondents clicked, "Yes."
I've become convinced that the idea of living a life with purpose -- whether it's the purpose you bring to your work or to civic engagement or to your relationships -- or the idea of not being so selfish and self-indulgent, cuts across all demographics and is very much on people's minds. This theme speaks to a different set of values, a different equation for how we all might conduct ourselves in our families and communities and in relation to our country and our world. We need to be feeling, talking, and thinking again about what's really important in our lives. We've gotten so taken by the lifestyles of the rich and famous (and often foolish), that we've lost a little bit of what really matters and truly satisfies in life.
At our core, we are an extraordinarily caring, daring, inventive and resilient culture. We want to stay engaged, reinvent ourselves, and make a contribution. It's baked into our genetic code. Maybe we can all reach out to help ourselves and each other get through this.

Turn from a mega-consumer into a citizen
Whoever said "he who dies with the most toys, wins" was wrong. When you give back of yourself, share what you know, when you help those who could benefit from you, you lose nothing. In fact, you gain.
What would you really love to do? You know, there's the sales rep who wants to coach the local volleyball team, the marketing manager who wants to write a book of poems, the advertising executive who wants to put shoes on the feet of street kids in Brazil. What about the idea of pursuing a career because you really love it or because it would be fabulous to give to the world in this way? You may have a particular cause that you care about or a talent or a skill -- and there's some part of your community, your state, or the world where you could roll up your sleeves and help out. The drop in the Dow doesn't matter as much when 15 energized and committed people show up to build someone a house; the roof gets raised. Non-profits need fund-raising directors, and people who can write an informative brochure, design a web site, or train staff. And you know what? It might be the most gratifying and fun thing you have ever done your whole life.
I've always been fascinated by people who chose to make a difference -- particularly during tough times. It's easy to do great things or to be positive when everything is going well, but remarkable things happen when there seems to be little or no hope at all, and people still step up into the opportunity or the need. I recently met with some Los Angeles media people, who were forming a crew of folks to travel around the world and teach people in third world countries how to publish books, how to make television programs, how to make films.
While you're watching the world's news unfold (when I sat down to write this, the Dow was up, by the way), turn your mind from the Dow to the Tao to consider the fantastic opportunity you now have for seeking a job in a career that serves others, for volunteering, for mentoring, for becoming a philanthropreneur. You can make your future a time of not only leaving a legacy, but also living a legacy -- and adding significance to your success.

Related