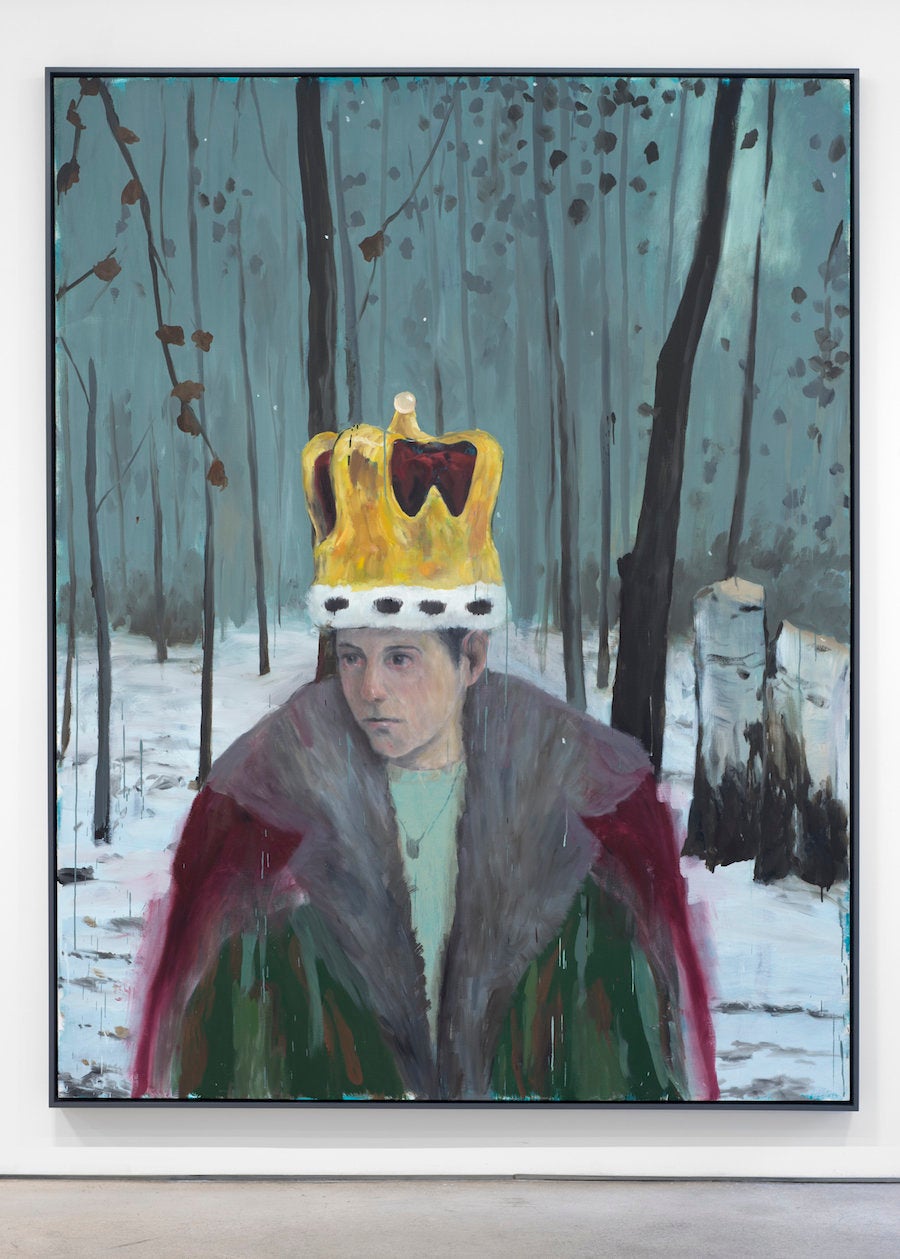 So you want to be an artist. Not just someone who is good at painting, drawing, sculpting, but someone who truly understands things as they are, and communicates these most elusive truths to others through a quietly unforgettable image. Right? 
Such an exalted goal comes with some inevitable associated intentions: my work should be smart, sophisticated, unique, profound. Do you recognize these expectations? Are you familiar with the way they rest on your shoulders and fog up your vision? Close your eyes, envision them, capture them, and watch them dissolve. To be an authentic artist, at least according to Enrique Martínez Celaya, the first step is latching onto artificial desires and letting them go.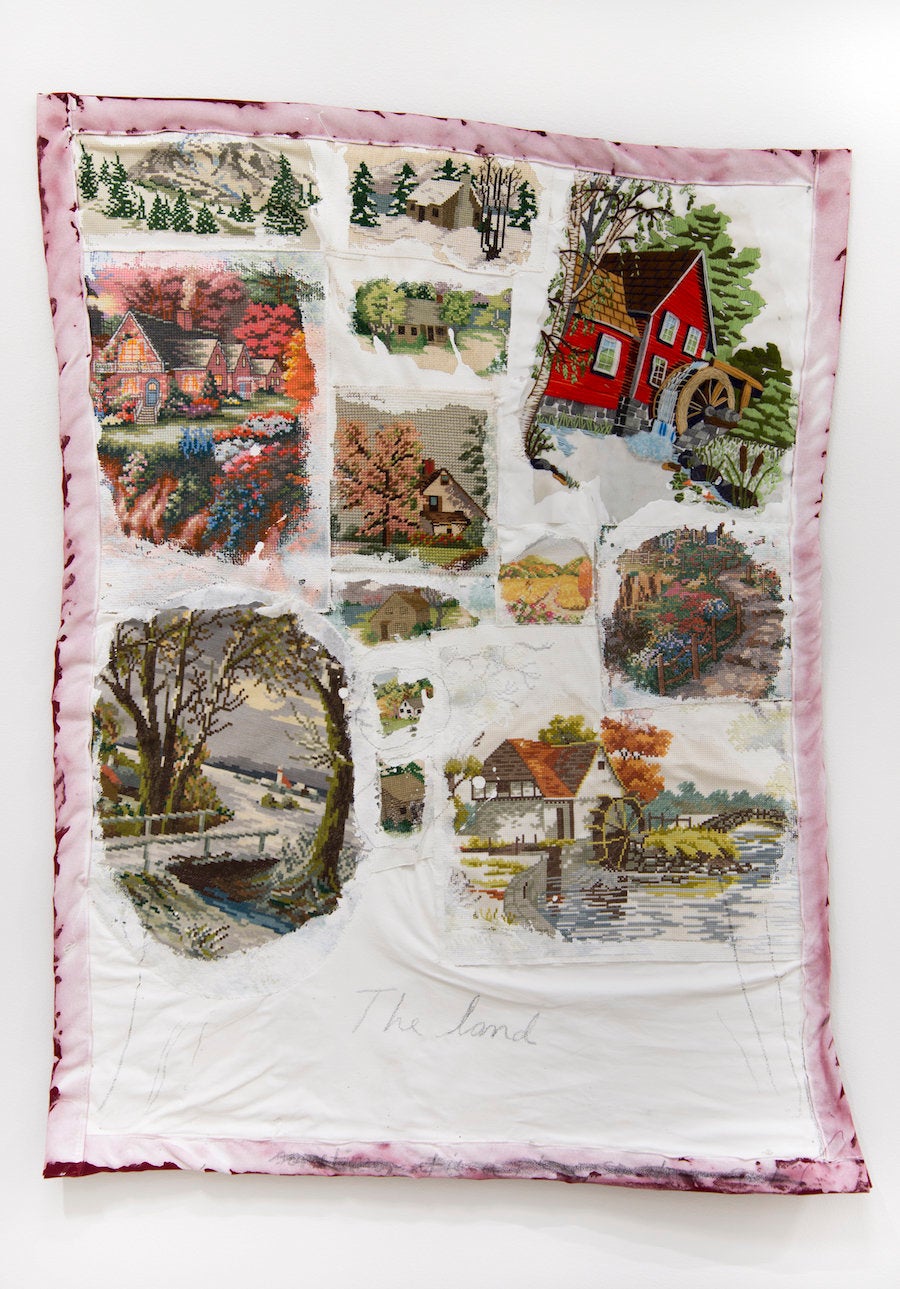 Martínez Celaya was born in Havana, Cuba, to a schoolteacher mother and a "jack-of-all-trades" father. As a child, he relocated with his family first to Spain and then Puerto Rico. At the age of 12, while serving as an apprentice to a painter, Martínez Celaya had an acute realization about the power of creative expression.
In high school, Martínez Celaya stumbled upon another vehicle for comprehending the nebulous world around him: science. He studied applied engineering and physics at Cornell University and later received a masters Quantum Electronics at the University of California. Martínez Celaya was fascinated by physics; however, he eventually felt its scientific language fell short of addressing the deepest of life's mysteries. So he attended the Skowhegan School of Painting & Sculpture and University of California, Santa Barbara, where he received an MFA in painting.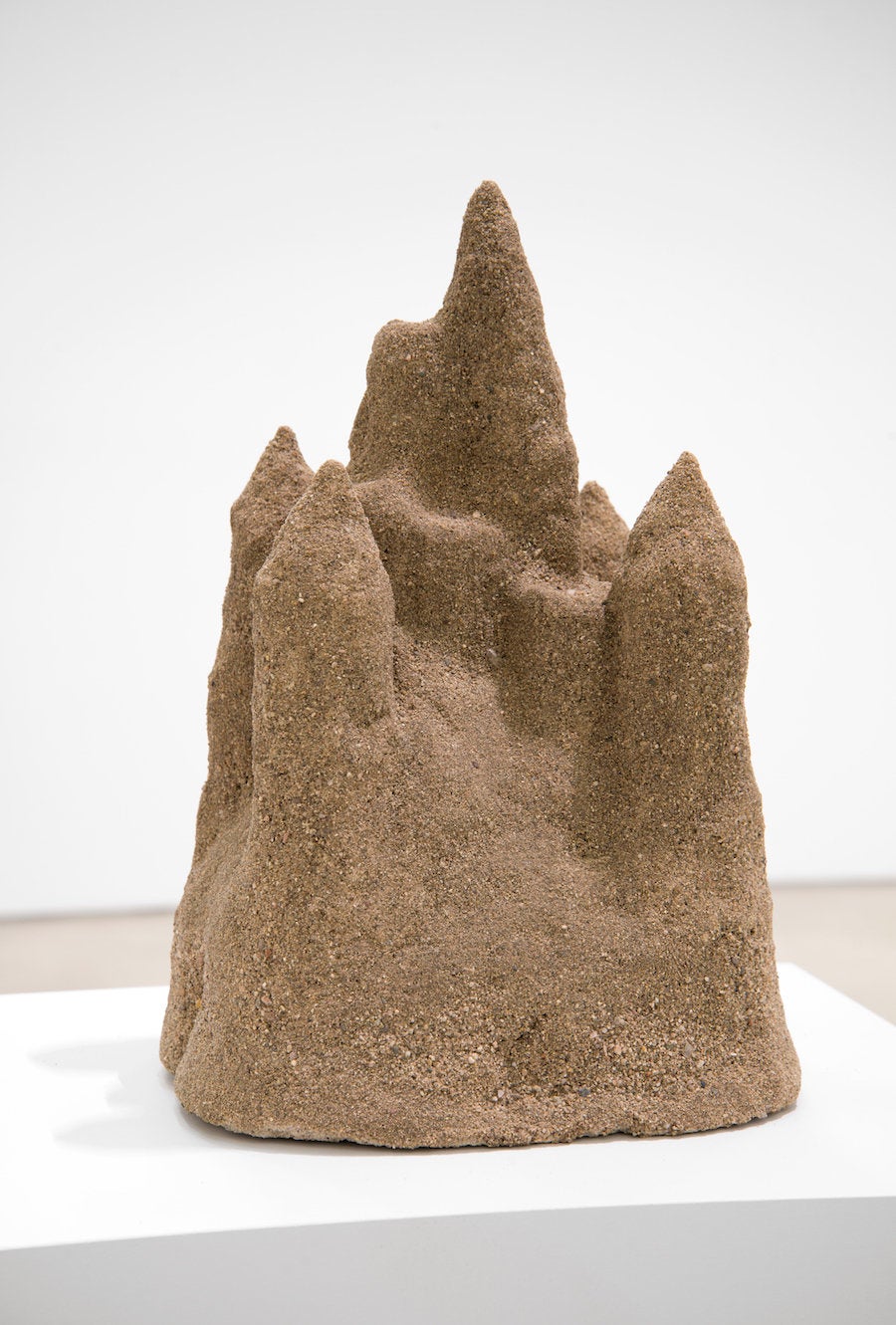 Today Martínez Celaya lives and works in Los Angeles, creating multimedia portals into mythical realms brimming with genuine emotion. The oil-and-wax paintings often feature moonlit castles and fluorescent ocean waves, star-sprinkled night skies and isolated cabins. Men young and old serve as protagonists, often represented as lost boys or eternal dreamers.
Beyond the whimsy, Martínez Celaya's work is accessible. Despite the fact that nearly all of his works are born first from texts, and address a number of philosophical and psychological questions, they're never densely packed with references or inside jokes. There are no winks, no wise cracks. 
In honor of his current joint exhibitions at Jack Shainman Gallery, "Empires: Sea" and "Empires: Land," I reached out to Martínez Celaya to discuss his recipe for making honest art.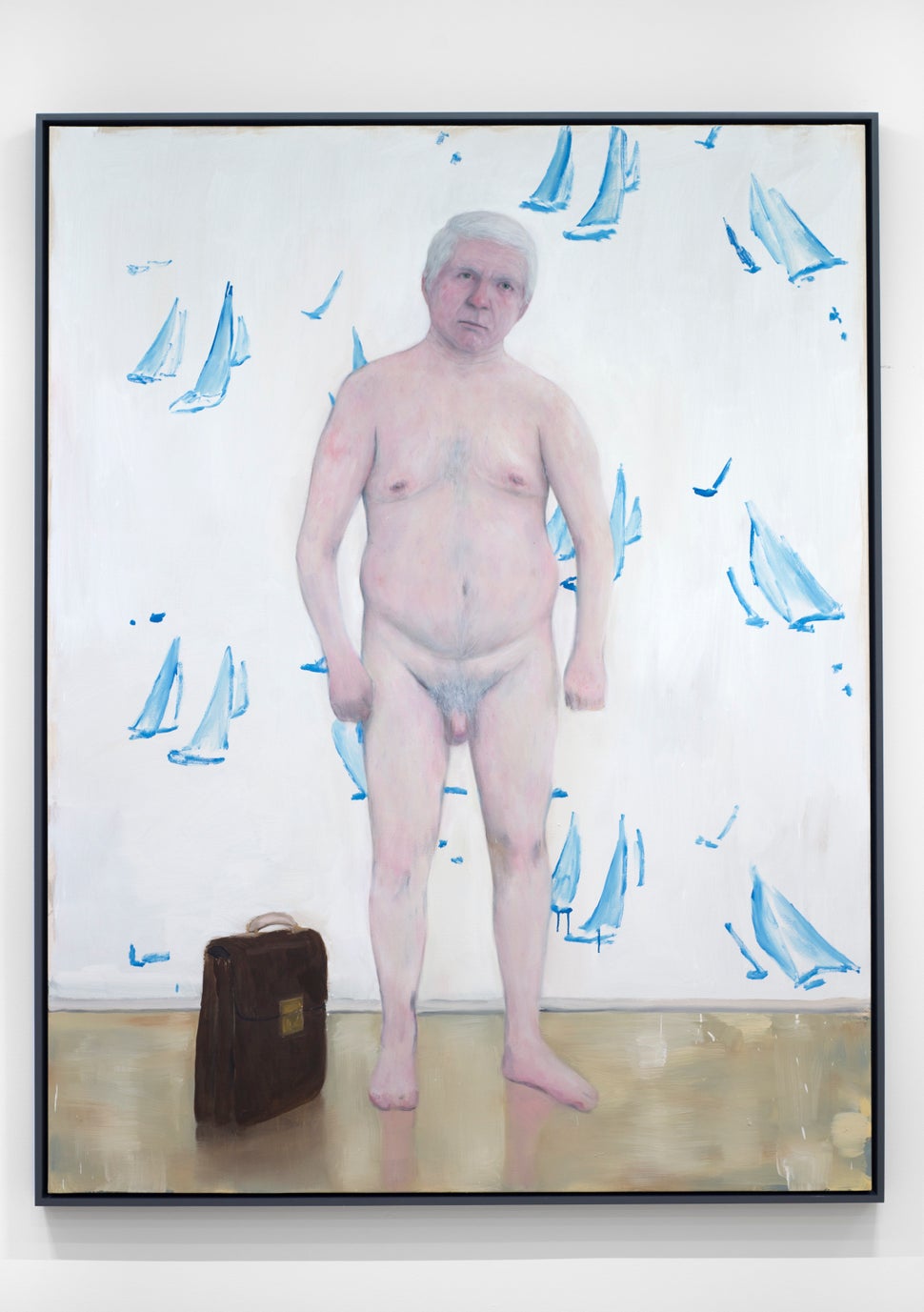 What motivated you to devote your latest exhibitions to the land and the sea? 
I wanted to create an exhibition that touched on the empires we gain as well as those we lose. Not the historical empires -- this is not an examination of politics or history --but the empires of the everyday. Hopes. Illusions. Resignations. Compromises.
Empires make me think of journeys, of setting out on campaigns driven by need, lack, love, or illusion, and journeys make me think of land and sea. Land points to where one is as well as where one hopes or fears to go. The sea is both the means by which one goes somewhere and also the mystery and the promise that incite the journey.
Were there specific works of literature or philosophy you were reading that contributed to the themes of these shows? 
Although literature and philosophy are important to my working process, and I return to them daily, there is no specific book that contributed to the ideas in this work. However, it is appropriate to say I find echoes of many authors and philosophers in the confrontations and journeys suggested by "Empires," such as [Robinson] Jeffers, [Leo] Tolstoy, [Boris] Pasternak, and [Arthur] Schopenhauer.
What role does myth play in this exhibition, especially in relation to history and memory?
I am interested in the way myths map and clarify [...] the dynamics of life, hopes, and losses, so it would not be wrong to describe the disjointed narrative of "Empires" as a remnant of a myth.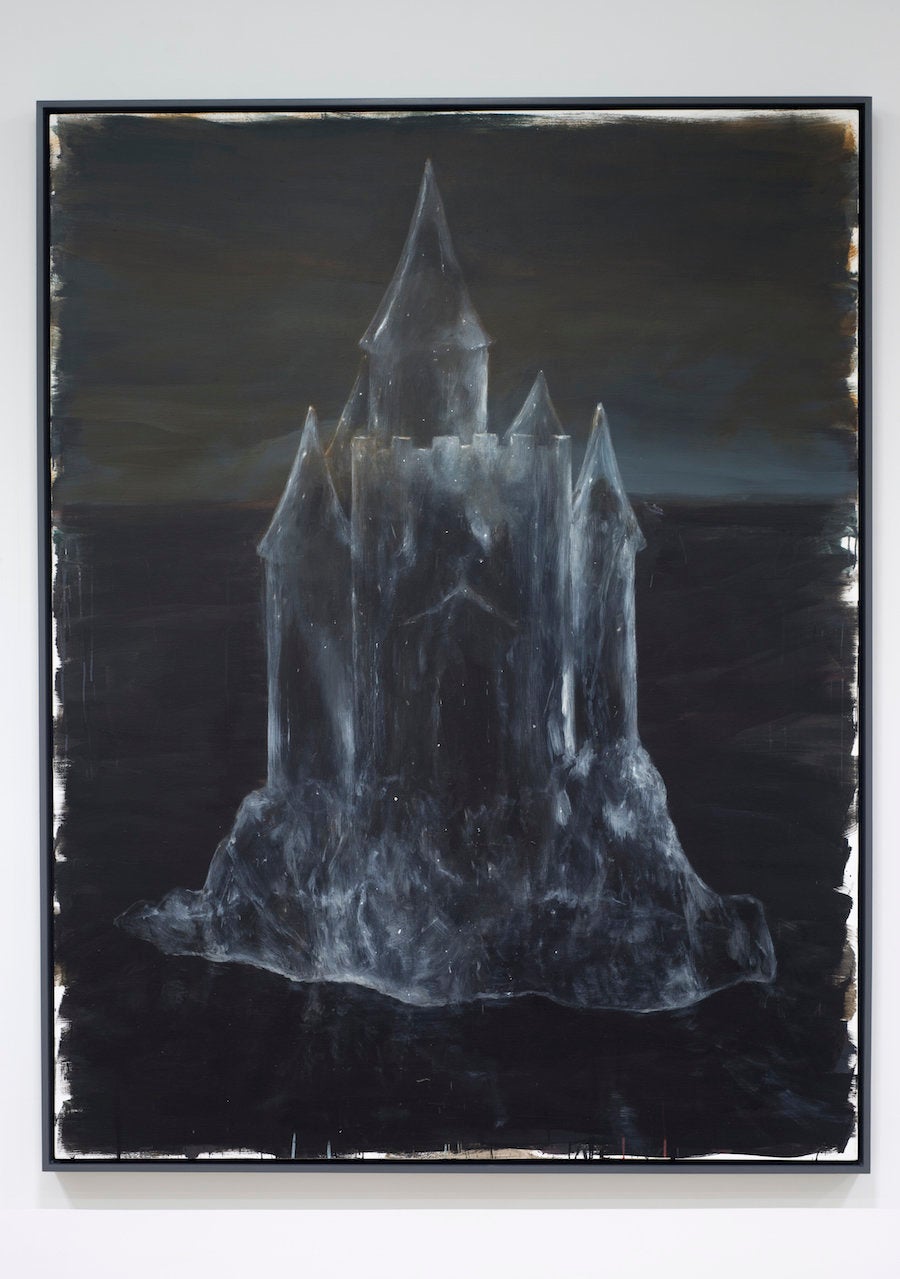 In an interview with Bomb Magazine you said "the work always begins with writing." What role did writing play in this exhibit and how did the paintings evolve from them? 
At first "Empires" seems to be an assembly of paintings, sculptures and works on paper, but I see them as part of a broader thought that includes writings. It is this broader thought that provides the emotional and intellectual framework from which the work emerges. Sometimes it is easier to recognize and to explore this broader thought through writing, so while constructing the exhibitions at Jack Shainman I wrote short pieces that took the form of philosophical reflections, fictional accounts, and writings that resemble poems.
Did your knowledge of physics play a role in the works in the show? How do you see the relationship between art and science? 
Physics and art -- at least as I think of it -- are ways to understand the world and also ways to find one's place within that understanding. They are both concerned with truth, with the inner workings of nature, though art also offers insights into our interior life and the choices we make.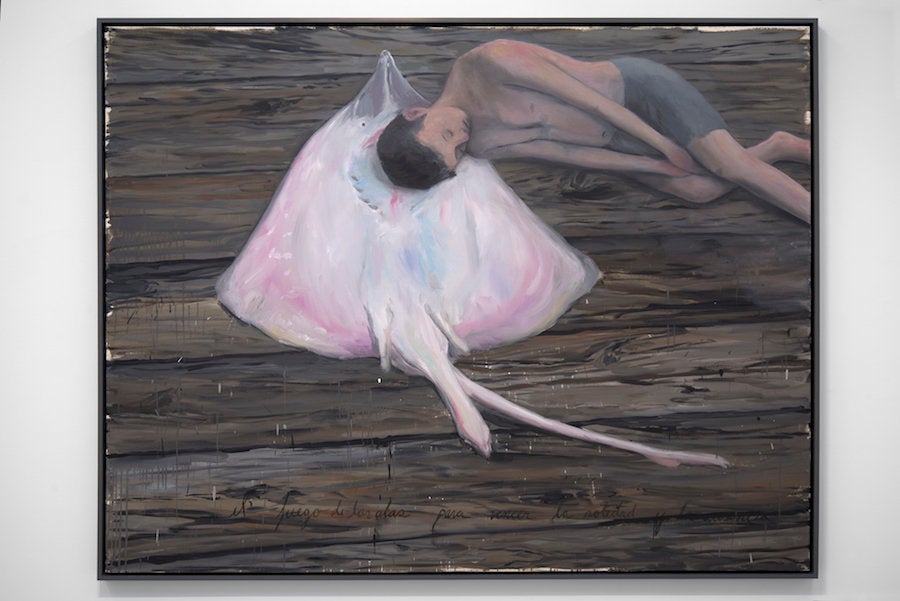 The show features your work in a variety of different media. What compelled you to work with so many different techniques and materials? 
Formally there are differences between media, and I am interested in those differences, especially those differences related to qualities like distance and reference more than materials or traditions. I move between different strategies, media, scale, and ways of conceiving a work, partly because they unconceal different things and partly because I am kept away from becoming too familiar with a way of working. Of course, this in itself is a way of working, so sooner or later I might do things another way.
How would you describe the story being told through these two exhibitions? 
If there is a story, it is one assembled from fragments and ruins, and it is a story that moves in time, or maybe more accurately, that folds different moments in time onto one another. It is not casual; in fact, the effects often precede the causes. It is a story of hope and the price paid for it; of the trade we make of the present we know (sort of) and the future yet to be; of desperation and endings.
Can you talk about the importance of accessibility in your work, as well as if and how you work to keep your works in a language legible to all? 
The themes, topics and images in my work are relatively familiar and because the exhibitions consist ostensibly of objects like paintings, sculptures and works on paper, they also seem familiar. The complexities and lack of familiarity become apparent when the work is considered for a while. At that point, it becomes less accessible. The apparent familiarity of the images, for instance, dissolves when we notice their conviction as scenes is undermined by the way they are painted, something that is difficult to see in reproductions.
At times the work seems personal and thus, inaccessible, but it is not personal in the sense it is not built around private secrets. I am interested in universal aspects of life which are inherently mysterious, out of reach, and that is partly why the work resists sound bites and quick analyses.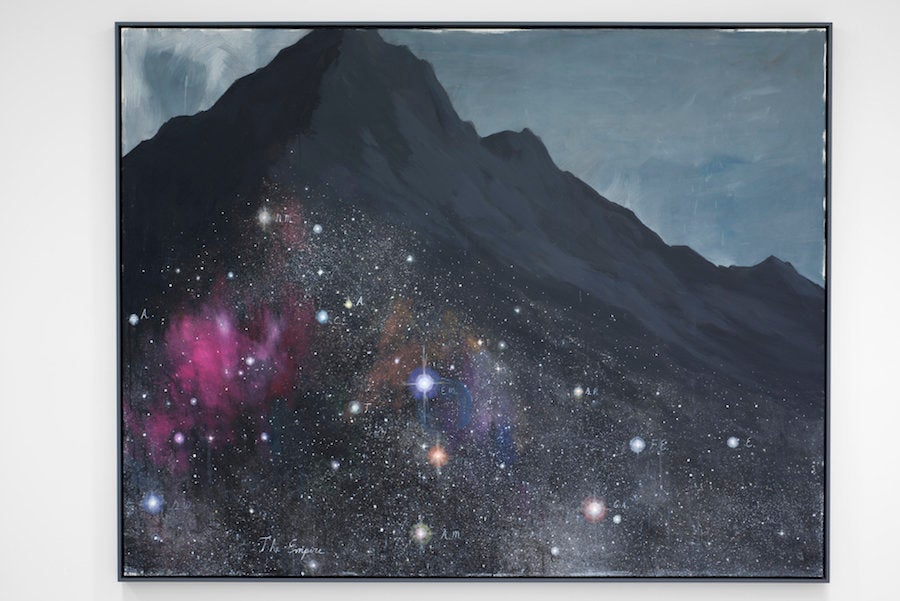 How do you go about rendering authentic emotion in a painting? 
The path to authenticity must include its own negation -- the inauthentic, the lie. The way to truth is to shed false sophistication, the badge of intelligence, and the need to please, and even then most of what we do lacks heart and authenticity.
What role do you think art plays in the contemporary age?
Besides its increasing role as a favored commodity and rising asset, art plays a very small role in society. I think the majority of people could care less about what artists are doing, and, to a large extent, artists and those in the arts have a lot to do with it. 
What role do you wish it would play? 
I am of two minds about this. On the one hand, it would be good if art took the guiding role currently attributed to religion, but for that, the world, not just art, would have to change. On the other hand, maybe it is right that art operates on the fringes.  
Enrique Martínez Celaya's shows run until October 24, 2015 at Jack Shainman Gallery in New York. "Empires: Sea" is on view at 20th Street. "Empires: Land" is on view at 24th Street.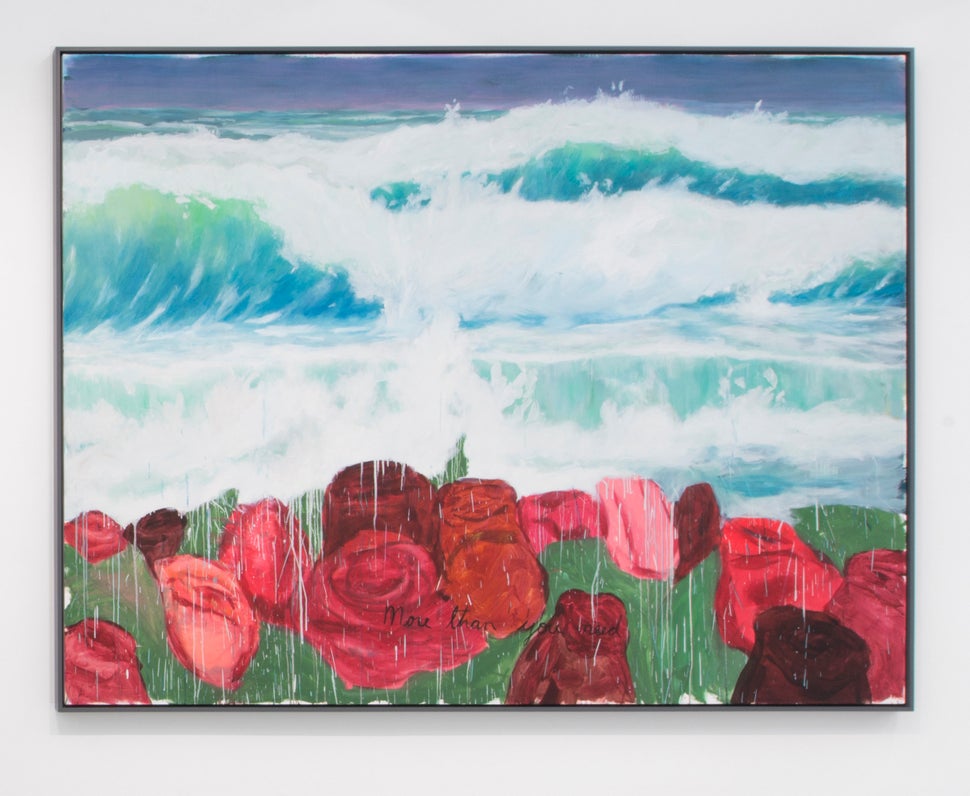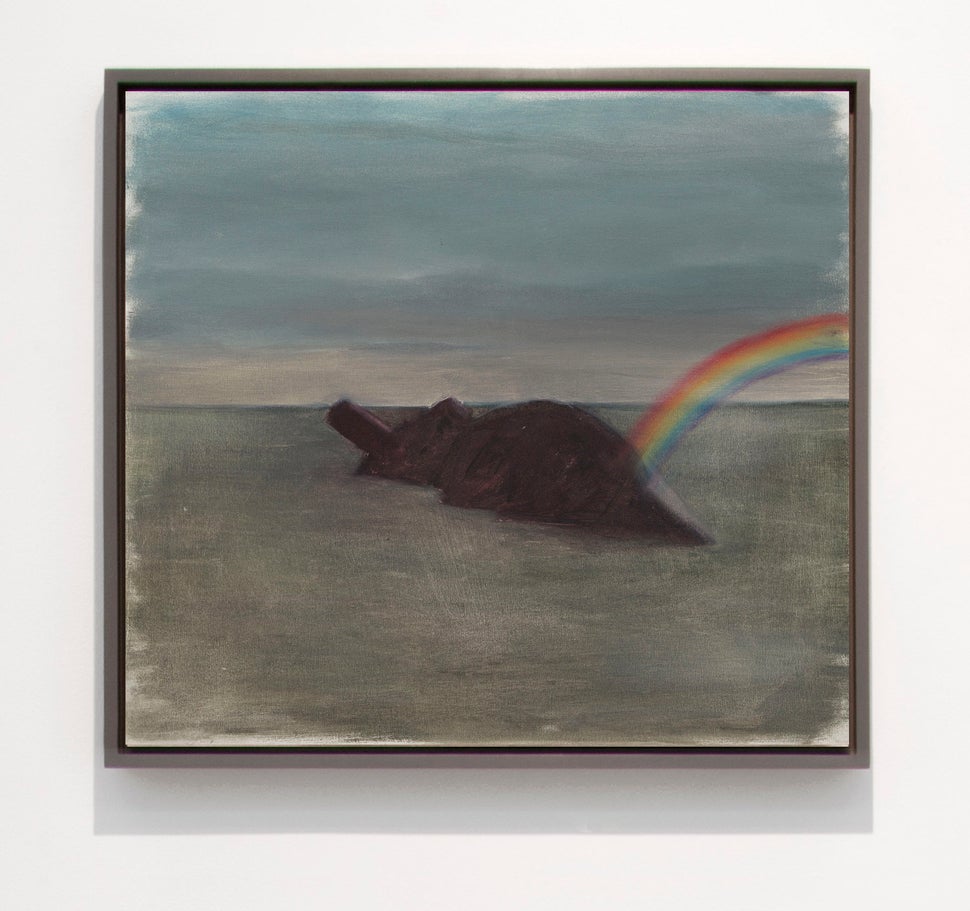 PHOTO GALLERY
30 Artist Names You Are Probably Pronouncing Wrong
Calling all HuffPost superfans!
Sign up for membership to become a founding member and help shape HuffPost's next chapter