When doubters questioned if Sgt. Enrique Trevino could do 1 million pushups in a year, he responded in true Marine form: He simply added on another twist to the challenge.
"I want to give back to my brothers and sisters in the armed forces, who have had so much taken away from them," Trevino told myfoxdc.com.
To reach his goal, Trevino's doing about 2,732 pushups every day, for 365 days, in honor of these injured servicemen and servicewomen.
The avid exerciser explained that part of the motivation for his mission was to raise awareness for the often taboo issues that vets face.
"People who are suffering from post-traumatic stress disorder, those are the scars that are not seen ... people don't notice every day," Trevino told NBC Miami. "So, I'm just trying to bring awareness to those veterans who are transitioning into the civilian life, and just make sure that they are never forgotten."
Six months in, Trevino's cause is already gaining some impressive traction.
His Facebook page has more than 2,000 followers and his YouTube channel -- where he documents his progress in all its sweaty glory -- has garnered about the same number of views. He even inspired Sgt. Luis Vasquez-Estrada, of Buenos Aires, to try and complete 1 million pushups of his own as an act of solidarity, Marine Corps Times reports.
While this Marine isn't too tough to admit to the struggles he faces, he's showing no signs of letting up.
"Hurt and pain in your body is letting you know you're still alive," Trevino told NBC Miami. "If you're still alive, you can keep pushing."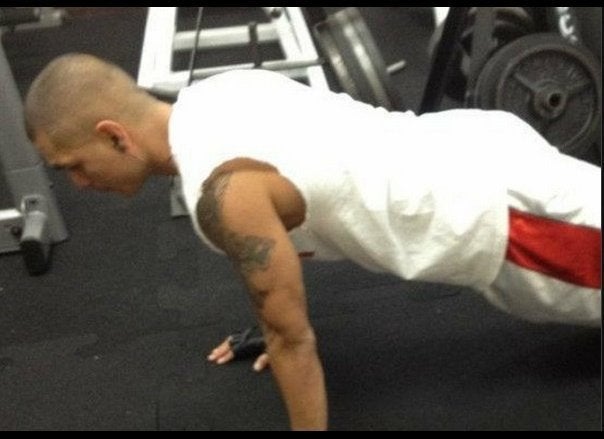 Sgt. Enrique Travino
Popular in the Community