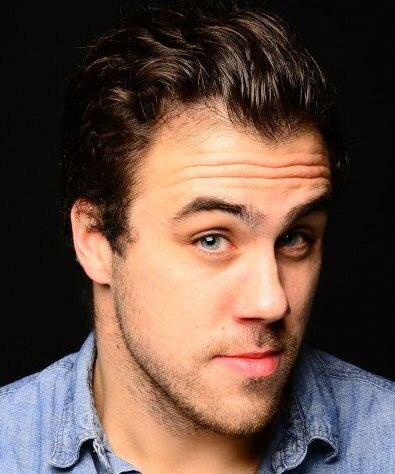 Kane Sarhan first realized there was a gap between college and the real world as an undergraduate working part-time for the owner of a large bar and restaurant chain. He recalls going back and forth between courses and corporate meetings, wondering when the skills he learned in the classroom would apply to the boardroom. They rarely, if ever, did.
After graduation, Sarhan took a job under the founder and CEO of a New York technology startup, and within two years, became the leading salesperson at the firm. His rise within the company prompted the CEO's fiancé to one day ask Sarhan why more Millenials didn't eschew traditional higher education and dive right into apprenticeships at startups.
The question festered inside Sarhan's head for months. Eventually, it led to his departure from the company earlier this year, along with one of his co-workers, Shaila Ittycheria, to start E[nstitute], a two-year school that inserts college-aged entrepreneurs into New York's hottest startups.
E[nstitute], which is not for profit, is on its way to closing a $1 million round of funding from donors as it accepts applications for its inaugural 15-person class, who will start living together this August in a Manhattan townhouse.
HP: Will E[nstitute] students be paid by the startups they work for?
Kane Sarhan: They're not paid by the companies, but they will be paid in support by the institute, including housing, transportation, three meals a day and a small food stipend. Tuition for the full two years is roughly $60,000.
How many startups have volunteered to take on E[nstitute] students?
Thirty companies have signed on and 35 founders will be paired up with our fellows.
How do the students get placed at the companies?
We're imitating the medical school model: Fellows will bid on the top companies they want to work for, then the company founders will bid on the fellows they want most.
How many people have applied to the program and who are they?
Three hundred have applied thus far. Applicants, who must be 18 to 24-years old, are from all over the country. Eleven percent have previously attended an Ivy League school.
How are you getting the word out?
Most of the promotion for E[nstitute] has actually come from applicants who share the program on networks they're involved in. For instance, there's this huge movement of the "UnCollege Network." There's this huge movement of TEDxTeen. Many of these kids have been in school, realized it wasn't for them, and found other people like them who have always learned differently and are really interested in something alternative. And we're definitely finding kids who are on the entrepreneurial side, who have built stuff, and who may not have the best grades, but are running non-profit groups or businesses on the side that are making money.
Does E[nstitute] offer actual classes?
Supplemental learning will include a combination of lecture series, panel discussions, guest speaker dinners, projects, real-life simulations, and readings. Each E[nstitute] fellow also receives a scholarship through Skillshare and will partake in a number of their class offerings each month that will be comprised of selections we curate for them. Additionally, fellows will take part in a bootcamp in the first few weeks to learn basic programs and software used by the companies they'll be joining. E[nstitute] will be equipping fellows with a toolkit that enables them to contribute in their apprentice role from day one.
Are you worried the Manhattan townhouse will turn into a kind of Real World for young entrepreneurs?
Shaila, my co-founder, is actually going to be living there. So we're going to have sort of a dorm Mom watching over them.
Name: Kane Sarhan and Shaila Ittycheria
Company: E[nstitute]
Age: Sarhan, 25; Ittycheria, 30
Location: New York, NY
Founded: January, 2012
Employees: 2
Website: www.enstituteu.com
Related
Popular in the Community