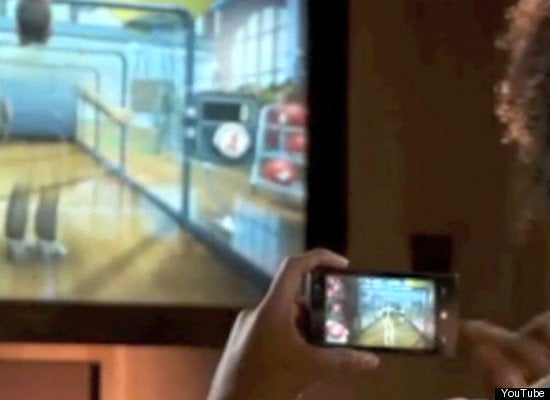 On Friday, the U.S. Department of Education and the White House kicked off a new national center whose aim is "to identify, test, and help bring to market promising education technologies." Ensuring STEM-rich digital literacy across the U.S. digital divide should be a key driver behind any education technology investment and reform. There are new exciting ways to prepare ALL students to be successful in today's technology-infused maker economy.

Two recent guest bloggers on NBC's Education Nation -- Katie Salen and Michael Levine -- have written two convincing and downright moving blog posts about the teaching and learning power of videogames, calling for "Gaming Ed Reform."

Salen, founder of the Quest2Learn school in New York City, wrote about the self learning and collaboration that happens when students are challenged by a game. The opportunity "to fail productively," as Salen puts it, through group trial and error, is an essential educational tool. Students in Quest2Learn's original gaming curriculum evidenced the results, wrote Salen, in "persuasive essays" produced at the end of a national challenge. Self learning, collaboration and good writing: What school today wouldn't be thrilled with these outcomes for its students?
Similarly, the Joan Ganz Cooney Center's Executive Director, Michael Levine, wrote in his post about the skills of "systems thinking, critical analysis, strategic planning, large scale collaboration and creativity" that videogames promote.
Clearly, the power of videogames as digital learning tools to advance essential cognitive and learning processes is incontestable, as these experts affirm, and as a growing body of research reinforces. Moreover, the skills learned, as Levine points, are the very ones "needed to effectively operate in a global economy."

I'd like to bring another layer to the discussion: The idea that game media are a key new literacy of today, and that the ability to create games -- in addition to playing them -- is as elemental now as being able to read and write text.
Worldwide today, videogaming is bigger (in sales, revenue and hours of consumption) than music, DVD, movies and television. The hundreds of millions of online gamers around the globe comprise nearly as many women as men and as many adults as teenagers -- and both gaps are closing fast. These figures tell us that gaming is a new universal medium and is likely to become the obvious choice for delving into (STEM-centric) self-expression -- with its own genres, structures, mechanics and modalities.
Certainly, one of the key elements in educational reform today must be ensuring that everyone gains fluency in reading and writing this language -- not just playing but conceiving, designing, prototyping, programming and publishing games -- from a young age. Fortunately, educators can tap into kids' affinity for games to do just that!

Ensuring such STEM-rich digital literacy across the U.S. digital divide is a key driver behind Globaloria, a social network for learning how to read/play and write/create educational videogames, implemented successfully by the World Wide Workshop in schools, afterschool clubs and summer workshops around the country since 2006.

Globaloria comprises a social-learning-network platform, comprehensive teacher training, and a customizable digital curriculum for creating videogames on a topic of either social relevance or STEM emphasis. Students learn by doing in a digital collaborative, in which educators serve as mentors, helping their students access online expertise as needed.
In the past five years, more than 4,000 students and teachers have been rapid test-users of Globaloria, shaping up their computational media literacies as they create educational videogames. Students across the country, from rural and urban (both resourced and underserved) communities, are learning to speak this new media literacy to demonstrate their understanding of STEM and globally-relevant issues.

For example, a few years ago, four eighth graders in a middle school in West Virginia decided to create an interactive videogame about fighting global warming. Calling themselves 'The Alliance of Super Tree Stumps,' they devised a superhero, Super Toaster, whose sidekicks, the Magical Trees, transport the clean energy Super Toaster needs. Players help Magical Trees sustain Toaster's super-heroics as they win points for recycling trash, or saving the penguins or choosing the eco-friendly car.

For these students, creating the game unleashed their imagination as they explored a complex system, connected to a social issue affecting their world and found their own particular voice. The videogame was their self-expression in their generation's medium, using the universal language of today.

In another school, a team called Carrot Wizards, of three high school students, worked hard to win the 2011 Civics & News Literacy competition. They created the game 'The Adventures of Henry the Hedgehog,' where players control the main character's travels through different countries and eras to learn about government and civic responsibilities. They practiced firsthand how to work in a team to build their own game changing innovation!
Research on Globaloria demonstrates that creating games also improved students' cognitive skills, computational thinking, grasp of the subject matter, and proficiency in mathematics, computer programming, critical thinking and problem solving. Moreover, teachers claim that for some students, these effects proved viral -- "infecting" other classes in other subjects in their school and other schools.

Playing to learn? Yes. But it's also a way of mastering the language and grammar that is one of today's methods of creative communication and self-expression, preparing the new generation to be successful in today's maker economy.
REAL LIFE. REAL NEWS. REAL VOICES.
Help us tell more of the stories that matter from voices that too often remain unheard.