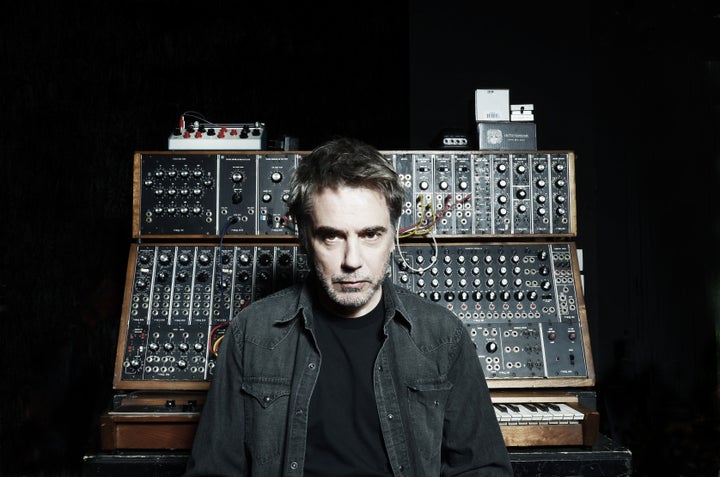 You can call Jean-Michel Jarre the godfather of the electronic music scene. The living legend has many accomplishments under his belt, including selling over 80 million albums worldwide and playing before 3.5 million people in Moscow. He is now making headlines by earning a Grammy nomination for "Best Dance/Electronic Album" for his beautiful masterpiece, Electronica 1: The Time Machine.
In a recent interview, Jarre went into detail about his creative process for his upcoming tour. "I think this tour is actually quite special because it's linked to a project that I was working on for five years called Electronica. The Grammy nomination is actually coming from the Electronica project. It is an idea of not only creating a bridge between my classics and this new project, but I've also done a lot of outdoor concerts and elaborate stage productions," he said. Jarre continued, "I always try to extract visually what I'm doing when I create music. I create perspective. For quite a long time, I wanted to extract this visually in a kind of 3D way—but not 3D with glasses. I hate 3D with glasses because I think it's the dark age of what should be 3D," JMJ laughed. After joking around, he elaborated, "I worked on something special that works quite well. I think it will be interesting to do a world tour with this project. I worked with all these new production collaborators on the latest albums."
JMJ put in hard work as a young adult to get to the top. When explaining his musical background, Jarre said, "I studied classical music in the Conservatory of Paris. I used to play in rock bands. Then I went to the first school of electronic music in the world. It was in Paris headed by one of the most important people involved in electronic music. What is very interesting when talking about electronic music is that—I would say that Rock and Roll is called the ethnic music born in America that invaded the world." JMJ continued, "Electronic music is certainly kind of ethnic music born in countries like Germany and France that has invaded the world. I was immediately pulled into the idea that it was a totally different approach to music composition. Instead of writing music based on notes, the idea was to do music based on sound." He nodded then said, "It involved ideas of recording the sound of the wind, the sound of rain, the sound of the street to make music with. Today, every DJ in a sense is a grandson of these guys. My first album was the idea to make a bridge between experimental music and pop music."
Jarre's first successful album, Oxygène, was a hard sell to a world that wasn't used to hearing something so different. JMJ explained, "I started recording music in the late 60s. What was very funny is when I did this album...when I was attempting to make the bridge between experimental and pop music—it was rejected by almost every record company. They were puzzled as to why there were no singers and no four minute tracks that could be singles. On top of that, it was French," Jarre laughed. He paused before continuing, "It had the positive vision of the future. It had hope. The idea that in the year 2000, cars would fly and the educational system would be ideal. It also had a dark element to it. This music carried the idea of light and darkness. Oxygène kind of has that dark and sunny aspect. The music itself was about mixing humanity and those darker moments."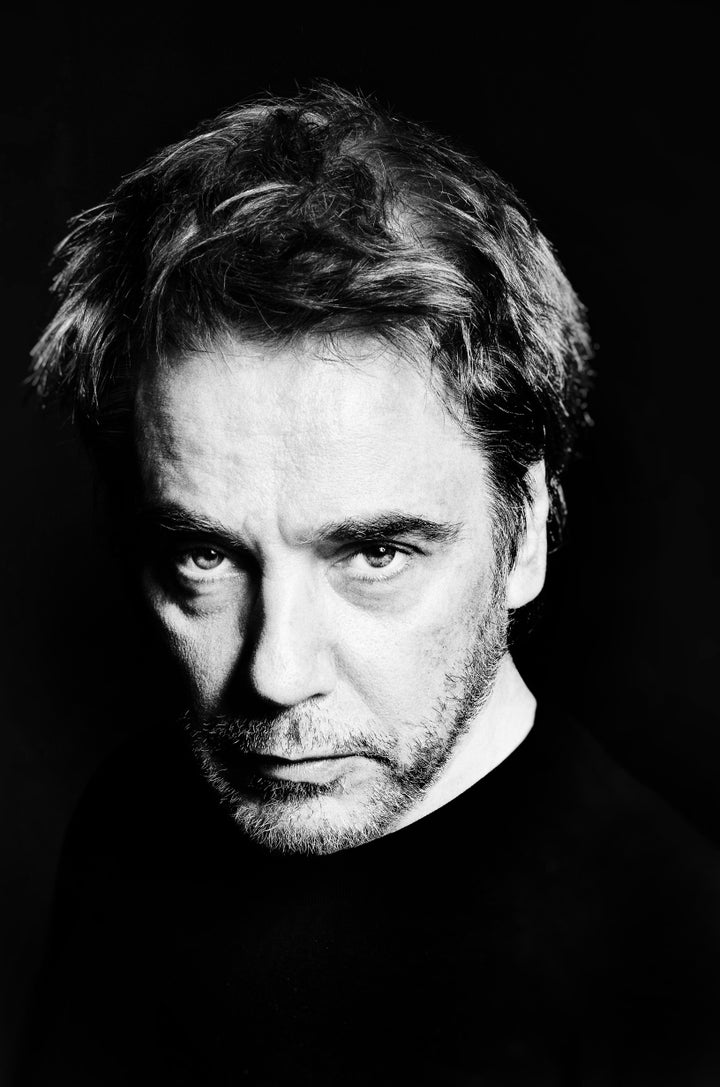 Jarre is no stranger to playing before gigantic crowds. When explaining how he captured so much attention from a large number of people, JMJ stated, "Festivals today prove to be the same sort of thing. You go somewhere and you have no circumstance. You don't go back next weekend like a tour. They were real community events where there weren't smartphones and computers available. The idea of sharing, shoulder to shoulder—in a physical way. The same moments. That was the reason why these events attracted so many people." He followed up by saying, "It was also the idea—this first Oxygène album, was linked to the idea of the outdoors. Our job is to make the air vibrate. If we can make the air vibrate in the right way, we can create joy and the desire to dance until the end of the night. Create tears of joy. This is something that you can see in a totally different way when you are outdoors." He smiled, "On top of that, I've always been very involved with the visuals. I realized it would be quite exciting to explore the visual side of the concerts. Almost nobody was doing it. I was heavily involved in the idea of using giant projections and lights to find the visual correspondents of the music that I was playing on stage." JMJ then made the connection to another popular form of music. "Even in Rock and Roll—these days they use a lot of visuals to enhance the performance on stage. It was something that I always considered to be very important. The current tour will push the boundaries in terms of the relationship between the music playing live on stage and the visuals you will receive," Jarre told me.
Jarre then went into detail about his latest album, Oxygène 3. "It was like making a book with chapters. I always liked the idea of sequence. You have books and movies...but you never found too many sequences in music. I thought it would be fun and interesting to do that with an album. I've been recording a lot for five years all over the world - New York, London and Paris among other places," JMJ said. He grinned, "I locked myself up in the studio for six weeks to try to achieve something meaningful. I think Oxygène 3 has two sides. One dark side and one sunny side. Oxygène 3 is almost like one track with different parts."
Before wrapping up, Jarre had many wonderful things to say about all the people that have supported him over the years. "For all the people following my work, thank you from the bottom of my heart. This Grammy nomination is beyond anything I ever imagined. This is such an honor. All the collaborators deserve a lot of credit as well. Electronic music has a legacy. It has a family. It has a future. There is a timelessness in electronic music."