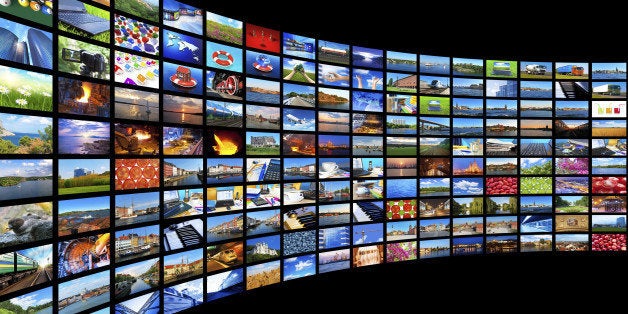 While it's debatable whether or not this is the golden age of video, television or content, it is undeniably the golden age of choice.
Never have viewers had so many options to watch. Before them exists a vast array of video content ranging from UGC trampoline fails to Robin Wright devouring lushly produced scenes in the Netflix original House of Cards. And the broadcast and cable networks aren't going away anytime soon. Fox's Empire, for example, proved the power of storytelling and riveting character development continues to spring from "traditional" television.
It is a remarkable time to be a viewer when you can't keep up with all the great video content being produced, even as it's increasingly on-demand, binge-enabled and mobile. There is just too much to watch.
As broadcast network upfront wraps this week, following two weeks of more than 30 Web-video presentations during fourth annual Digital Content NewFronts, Adweek is collecting submissions for our third annual Watch Awards, which celebrates Web-based video across production, programming and talent. It will be fascinating to see what is entered, by whom and at what quality threshold.
The world has changed significantly since last DCNF year's presentations. Web-only series have started to win mainstream awards, Facebook and Twitter leaned into video (and will likely change the mode of its monetization within the next year), Comcast last month walked away from its bid to buy Time Warner Cable, as the debate rages over who will control the broadband lifeline over which this content will be delivered. And just this week Verizon announced a bid to purchase AOL, a $4.4 billion deal that will have massive video production and platform implications.
This is a wild time to be in the business of producing and distributing video content, which also makes it a blast for us to cover. The editors at Adweek saw this new world approaching four years ago and have been the official media partner with the Interactive Advertising Bureau during a time of great creative and commercial change.
IAB president and CEO Randall Rothenberg has posited that while traditional television has always been very adaptable and will continue to survive, the future belongs to nonlinear Web- and mobile-based video. Adweek also partnered with the IAB for a roundtable discussion on the digital video creative and advertising marketplace, featuring five industry execs charting the path forward for their respective companies and clients.
Among the takeaways from that conversation, moderated by IAB svp and general manager of mobile and video Anna Bager: Clearer standards are needed; traditional media companies have the opportunity to create new offerings and revenue streams; and premium content is only so if it authentically engages, and travels with, viewers.
And then, there's content itself which is coming from some unexpected quarters.
For example, Yankee legend Derek Jeter who graced the cover of your recent special video issue, has stepped behind the scenes to create The Players' Tribune, a portal that features content directly from athletes. It will be distributed in partnership with AOL, which is betting big on original digital sports content -- yet another viewing decision to make.
James Cooper (@jcoopernyc) is the editorial director at Adweek.
REAL LIFE. REAL NEWS. REAL VOICES.
Help us tell more of the stories that matter from voices that too often remain unheard.