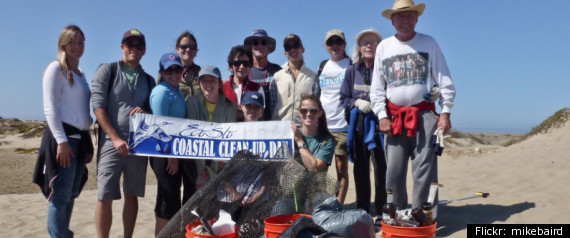 Ed.: Please note, submissions for the Teen Impact contest are no longer being accepted. Thanks for your participation and interest!

We believe that within everyone is the power to do something truly extraordinary -- and we believe this is particularly true among young people today. Young people hold the promise of the future, what with their new perspectives which likely hold the most innovative solutions to our world's most pressing problems. With this in mind, we bring the HuffPost community the Teen Impact contest.
In the upcoming film "Big Miracle", inspired by a true story, a group of people came together for a cause and to make a difference. The film, out Feb. 3, tells the amazing tale of a small town news reporter (John Krasinski) and an animal-loving Greenpeace volunteer (Drew Barrymore) who are joined by rival world superpowers to save a family of majestic gray whales trapped by rapidly forming ice in the Arctic Circle.
Inspired by the characters in this story, HuffPost has partnered with the film to create the Teen Impact contest, which is designed to recognize innovative, influential young people (ages 14 to 18) who support the causes that mean most to them. Enter now if you're making a difference in a big way!
Have you had a significant volunteering experience? Are you in activist in some way? Have you made a real difference in a disadvantaged community or around a worthy cause? Have you inspired others to do good? If you answered "yes" to any or all of these questions, you should enter! (And if not, you should send this along to someone you think fits the bill!)
If you head on over to the Teen Impact page, you'll find everything you need to submit your contest entry. Most importantly, you'll need to submit a blog post, up to 800 words long, explaining why YOU should be chosen as the best representative of your generation's unique power to do good. You may optionally also submit a YouTube video link, photo or video. The deadline for submissions is January 15.
At contest end, 14 finalists will have their blog post published on HuffPost High School or HuffPost Impact and $500 will be donated to the charity of choice of two runners-up. The Grand Prize Winner will have $1,000 donated to the charity of their choice, and will also receive a trip to New York for a special screening of the film "Big Miracle" with special host HuffPost editor-in-chief Arianna Huffington!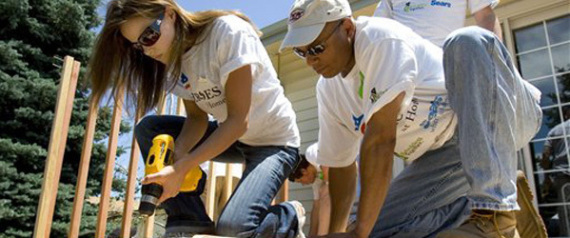 REAL LIFE. REAL NEWS. REAL VOICES.
Help us tell more of the stories that matter from voices that too often remain unheard.
BEFORE YOU GO