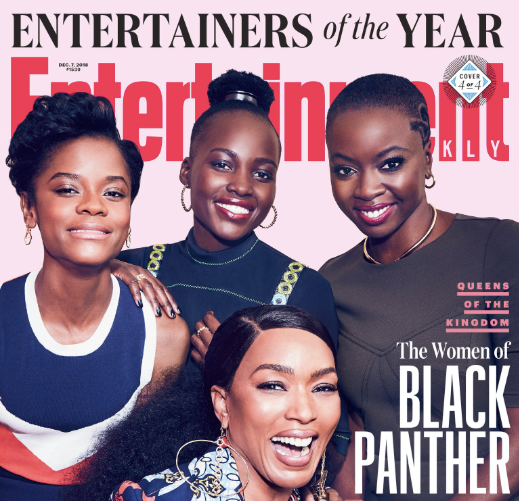 Entertainment Weekly's Entertainers of the Year include celebrities across the spectrum, from this year's blockbusters to the hitmakers of 2018.
The magazine's covers, however, homed in on one of the biggest entertainment wins this year: diversity.
The overall Entertainers of the Year list is dominated by diversity: It includes 15 women, the Fab Five from "Queer Eye" and 14 people of color, seven whom are black. Also among the honorees are Golden Globe winner Sandra Oh and Donald Glover, the brains behind FX's "Atlanta."
The magazine covers feature some serious looks by the women of "Black Panther" and "Crazy Rich Asians," two of the most successful films of the year.
"Crazy Rich Asians" also proved there is power in having a predominantly minority cast by raking it in at the box office. It's the highest-grossing romantic comedy in the U.S. in 10 years and earned the most money of any movie during a Labor Day weekend in 11 years.
Check out some of the Entertainment Weekly's Entertainers of the Year below:
Popular in the Community