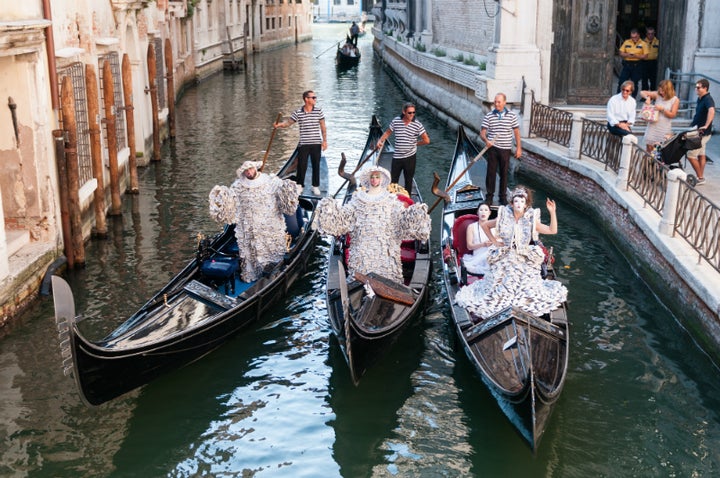 The romantic allure of Italy spiked in July 2017 when Brooklyn-based performance artist Sylva Dean and Me visited Bari, Milan and Venice during the 57th Biennale. Taking to the streets and waterways of Venice, visitors were enchanted by the sight of the these blue and white-clad wanderers in their masks: devoid of identity, chance encounters sparked charming and surreptitious responses between performer and passersby. Wandering along back alleys and traveling through Venice's storied canals via gondola, Sylva Dean and Me paused to greet passersby, responding to the energy and body language of those gathered around them. The artists remained rooted in the moment, reveling in the magic and madness of Venice during the summer Biennale high season. Throughout a ten hour durational performance, Sylva Dean and Me took to the City accompanied by Cantonese Countertenor Juecheng Chen, his mellifluous tones contributing to the performance's sophistication. In bright sunshine and hazy sunsets, the troupe made a meditative exploration of this seductive City. Sylva Dean and Me, and her ever-present Guardians, mined the fields of sculpture, butoh, and installation art in an impromptu gift to the city's visitors and residents.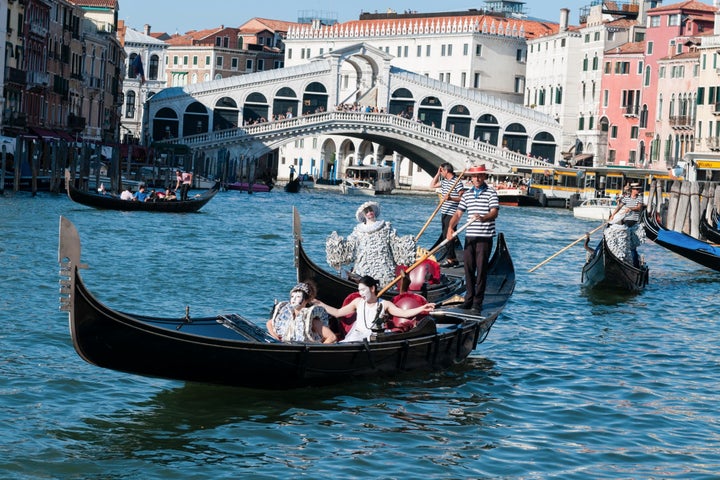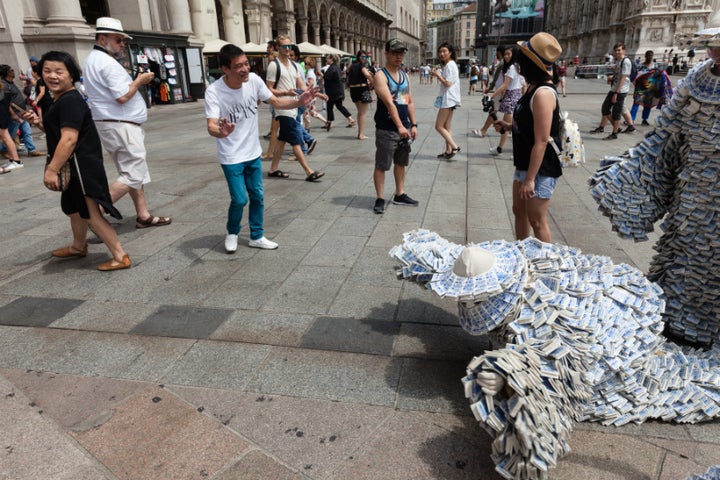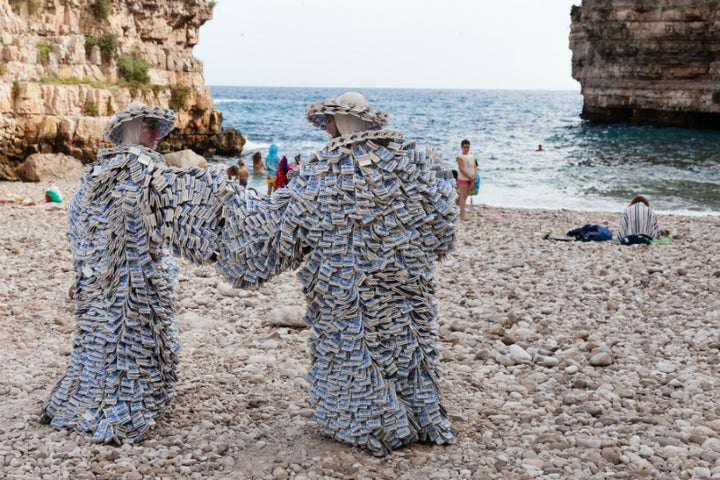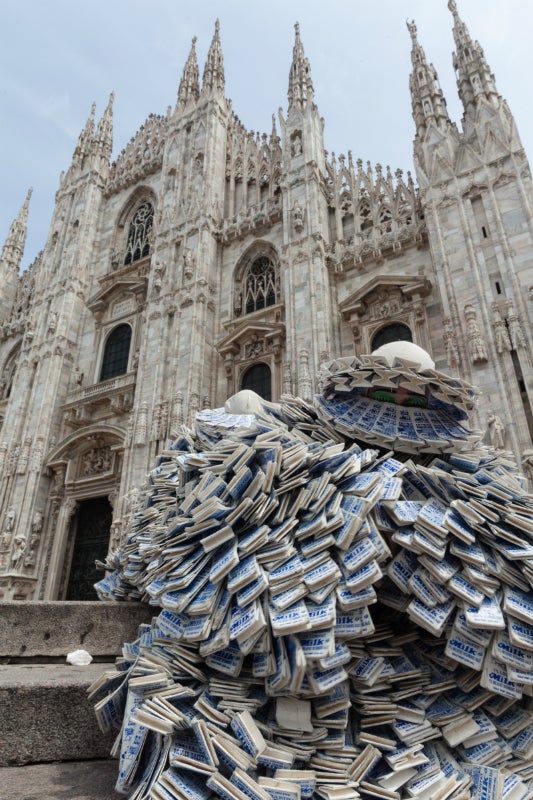 While the artists' structured costumes and blank doll masks may appear off-putting, the actual work of Sylva Dean and Me relies on bringing strangers together. From a seaside jaunt in Bari, Italy to strolling through the highly trafficked square of Milan's Duomo Cathedral, Sylva Dean and Me continued interacting with adult and children, locals and tourists alike. Through a calm and graceful embrace of the "other", Sylva Dean and Me walked the streets, encountering others on their own terms. This gentle approach exuded a powerful psychological and physical effect in welcoming strangers together. Venice formed an iconic backdrop to Sylva Dean and Me's humanist performance, yet each of these locations provided different opportunities to interact with diverse publics, bringing Sylva Dean and Me's universal approach to humanity and equality to the forefront.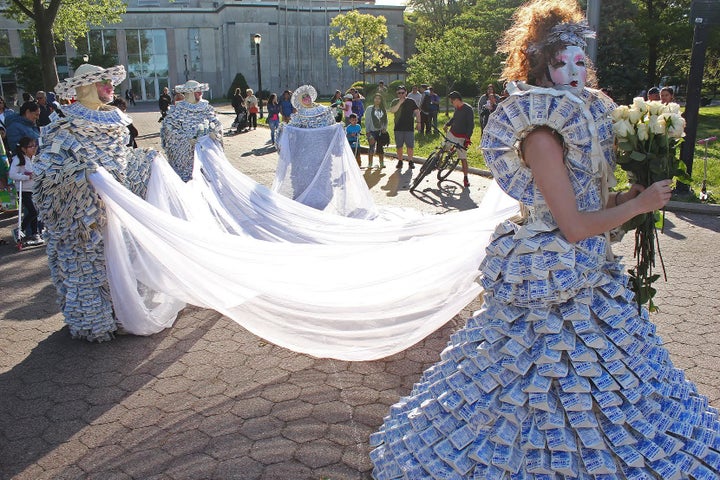 Sylva Dean and Me have performed since 2011, with performance sites ranging from art fairs galleries to school classrooms, museums and local initiatives in New York City and international venues across Europe, North America and the Caribbean. The artist emphasizes meaningful encounters between all audience members, drawing from non-judgmental behaviors and nonverbal communication to mine our collective, shared universal experience. By performing throughout Italy, known for its significant cultural heritage, Sylva Dean and Me returned these cultural and artistic gifts to everyone they encountered. The result? Adding a little more magic to the lives of everyone they met on their Italian tour.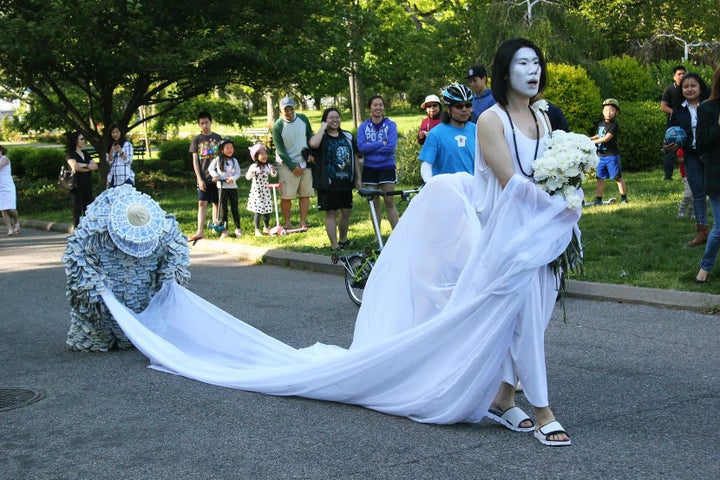 Related
Popular in the Community