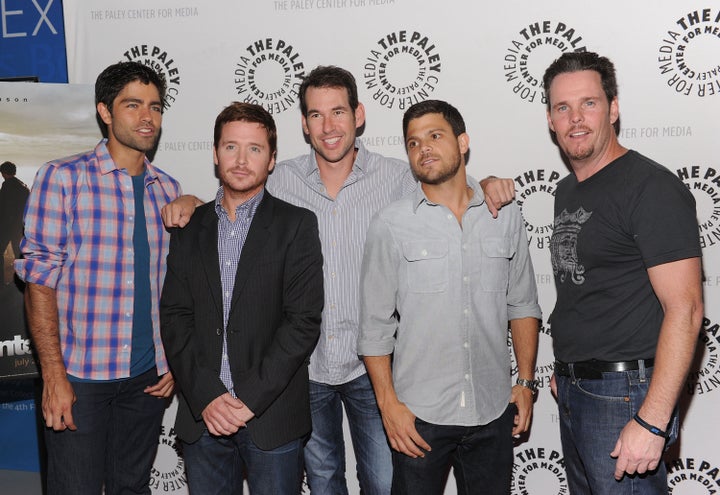 As the final season of "Entourage" approaches -- the eighth go round for Vince and the boys is set to begin on Sunday -- there's a lot of buzz over just what will go down with the addictions, careers and friendship of the crew from Queens. But the coming finale also offers a chance to look back at some of the show's finer moments, as well as some of its hidden secrets.
Appearing at the Paley Center for Media in New York City on Wednesday night, the main cast -- Adrien Grenier, Jerry Ferrara, Kevin Connolly, Kevin Dillon and Jeremy Piven -- as well as series creator Doug Ellin, sat down to reflect on their journey over the years. It was a striking occasion, with the actors talking about acting as actors, and it took some concentration to remember they were talking about their characters, not themselves. Which is to their extreme credit, of course.
Calling each other brothers for life and remembering some of their less frequent co-stars, some of the most interesting conversation centered on the heady early days of the show, when they weren't quite the cultural sensation and they had to operate on a shoestring -- and a wire.
One of the funniest memories came from the shoot for the episode in which the crew saw U2 perform live, the ninth episode of the second season. As they tell it, on-screen magic was made in large part by luck and a little bit of Jeremy Piven charm.
Calling all HuffPost superfans!
Sign up for membership to become a founding member and help shape HuffPost's next chapter