With the proliferation of day spas around the country, it's hard to believe that opening up a therapeutic massage center in America once required an adult entertainment license. These were the legalities Bill Armour faced back in the eighties when trying to open his spa brand, Burke Williams, in a 3,000-square-foot storefront in Brentwood, Los Angeles. At the time, Bill, a former traveling sales manager, trained in massage and took on the role of masseuse. His business launched with one client: his next door neighbor.
Today, Bill Armour and his wife, Theresa, are owners of nine Burke Williams spa facilities across California -- a total of over 1,500 employees -- and founders of the exclusive skin care line, H2V. At a time when massage therapy and spa treatments were rarely offered to the public, Bill shares how he came to pioneer the day spa concept in the third installment of, "Growing Up and Doing Business With... "
What kind of child were you growing up?
As a child I was an athlete and made most of my friends through sports and athletic activities. I was always very independent.

What did you want to be when you grew up?
When I was young I wanted to be a professional golfer. I did play seriously and teach golf professionally for some time and still enjoy playing.
Who is the major influence in your life?
My wife, Theresa Armour, is my largest influence. From friendship, companionship to business advisory, she is such an incredible force in my life.
Tell me about why you started the Burke Williams spa brand.
Theresa and I would travel often for work or vacations, visiting resorts and spas around the world. At this time, spas were not common in the States. I wanted to bring the same elements of massage therapy and relaxation that we experienced internationally to Southern California, and decided to develop the first legitimate massage center in Los Angeles.
What were the most challenging aspects of going into business?
In the early 1980s opening such a business was considered taboo. Everything from signing the location lease to obtaining permits to raising investment capital was challenging. We forged ahead through those challenges of the times and pioneered bringing a respectable therapeutic massage center to the public.

What qualities do you most admire in people?
I admire core values of integrity, humility, gratitude, and ambition.

What has been your greatest work achievement?
The concept of relaxation has such deep roots. People have a desire but also a true need for the sanctuary that the spa and therapeutic services offer. Providing that environment gives us great pleasure and sense of achievement. We are also very fortunate to be able to contribute annually to charities and causes larger than us to give back and beyond the business.
How do you find balance in your life?
I find balance by spending time with my family and enjoying outdoor recreational activities - especially skiing and golf.
Where do you see yourself in 20 years?
I don't have long-term plans other than to be with my family. My life has always been about adapting to situations. So I see myself in the continuum of adaptation and taking things as they come.
I enjoy both but prefer a book.
Favorite fictional character?
I am more interested in non-fiction than fiction.
The 80s - our kids were born and we had a brand new business. It was an exciting period of life.
Kale Chips or Potato Crisps?
What advice would you give to your younger self?
More readily seek advice and guidance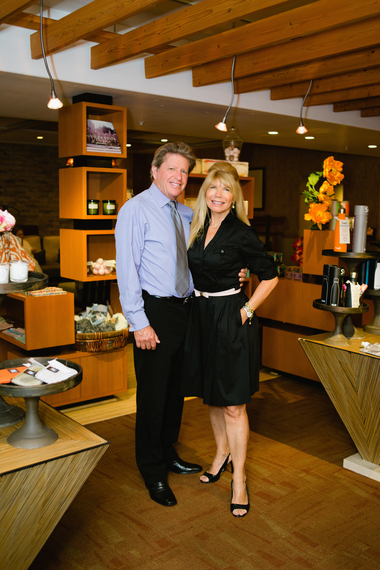 Popular in the Community