Many of my students at ASU are interested in entrepreneurship, a word with a fascinating history. Perhaps no country glamorizes the concept more than the U.S. Failure in many circles is almost a point of pride.
Here's an excerpt from our conversation.
PS: What inspired you to write this book?
DC: My last book, Stand Out, was about how to become a recognized expert in your field. That's critical in an increasingly competitive economy: you have to find a way to differentiate your business, so clients will choose to work with you, rather than your competitors. But as I was touring around and speaking about the book with readers, I kept getting questions about how to monetize your expertise. I realized that's the missing piece that doesn't get talked about enough in our society. Of course, you see plenty of 'wealth porn' in people's Instagram feeds, with pictures of fancy cars and demonstrations of how people are 'killing it.' But we don't talk about money in ways that are actually helpful. I wanted to write a book that explored how today's top entrepreneurs actually make money, and go in depth about their business models and ways that regular people can apply those principles in their own lives and businesses. That's why I wrote the book.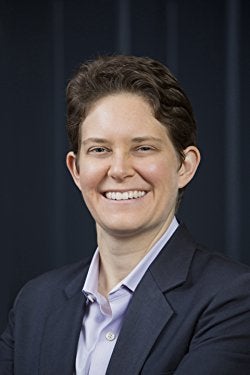 PS: Is everyone an entrepreneur these days?
DC: In many ways, we are all entrepreneurs – whether you work for yourself or not. I learned that the hard way when I was laid off from my first job as a newspaper reporter in 2001. Things can change unexpectedly, and you have to be prepared to adapt – which means, fundamentally, taking an entrepreneurial approach to your career and recognizing the importance of adaptability, flexibility, and seizing opportunities. That mindset serves you in good stead even within the framework of a day job.
PS: You write about the importance of multiple revenue streams. Are the days of the single source of income ending?
DC: Certainly, increasing numbers of professionals are developing multiple income streams – in fact, 35% of the American workforce is now freelance. Creating multiple income streams allows entrepreneurs to maximize their revenue by serving clients in different ways (for instance, someone who can't afford your consulting services might buy a cheaper online course that you offer), and gives employees a way to earn extra money and build new skills.
For instance, in the book profile Lenny Achan, a nurse who rose to become the head of communications for his hospital system because he started developing smartphone apps on the side. That impressed his boss enough that Lenny was tapped to run social media for the hospital – and when that went well, they expanded his portfolio to cover all of communications.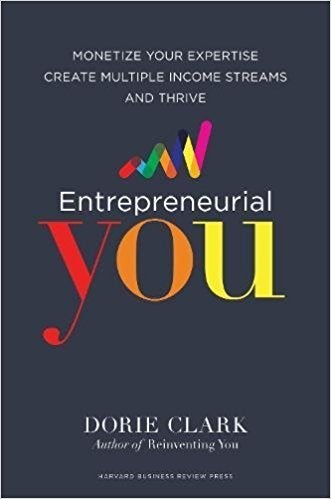 PS: It isn't just Millennials who are working multiple gigs. Talk to me about more established folks doing things on the side.
DC: Creating multiple income streams definitely isn't just a millennial phenomenon. In the bookI tell the story of Bozi Dar, a successful life sciences VP who built an online course teaching people how to get promoted faster at their companies. It earned $106,000 in its first full year of release – a great sideline, even for an established executive.
Related
Popular in the Community