This October, Breast Cancer Awareness Month, we acknowledge everyone touched by the most common cancer among women worldwide including the 3.3 million breast cancer survivors in the United States who are alive today.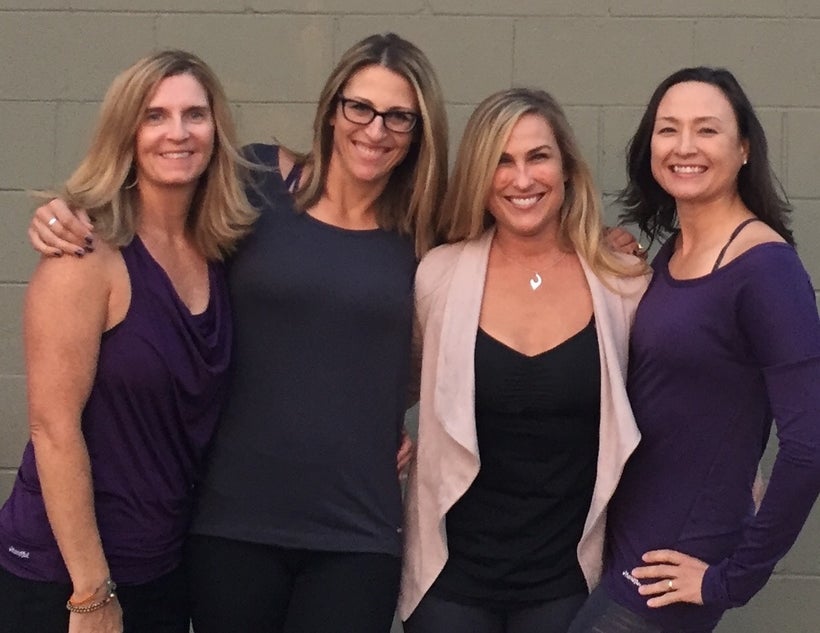 The good news about breast cancer trends is that with heightened awareness, early detection, and improved treatment options death rates have significantly reduced since about 1990.
Building on those efforts is Jennifer Ferguson, Founder of Portland-based bra and active apparel company, Handful, a company committed to enhancing the quality of life for women, no matter what life throws their way.
Handful's sports bra design is engineered to not only be comfortable and functional, but stylish too.
On Handful's Executive team is Director of Survivor Relations, Cary Goldberg. Having had a double mastectomy, Cary can truly relate to women suffering from breast cancer and those who have overcome it. This program goes far beyond a company just giving back to a foundation.
Women who have had mastectomies can feel supported and beautiful wearing the removable pads that can be placed in the Handful bras. The company also provides additional information and discounts for women with mastectomies, including:
Eligibility for coverage through insurance if a local mastectomy provider carries Handful.
Survivors wishing to skip the insurance hassle are always eligible for 30% off any full priced pocketed bra.
Survivors who have lost a breast to cancer and want to use Handful Lights Out™ Pad Sets as prosthetics get them for free with every bra purchased.
Below the Founder behind Handful, Jennifer Ferguson, reveals what inspires her and the idea behind her company:
What gets you out of bed in the morning?
Family, friends, and work. A picture speaks 1,000 words.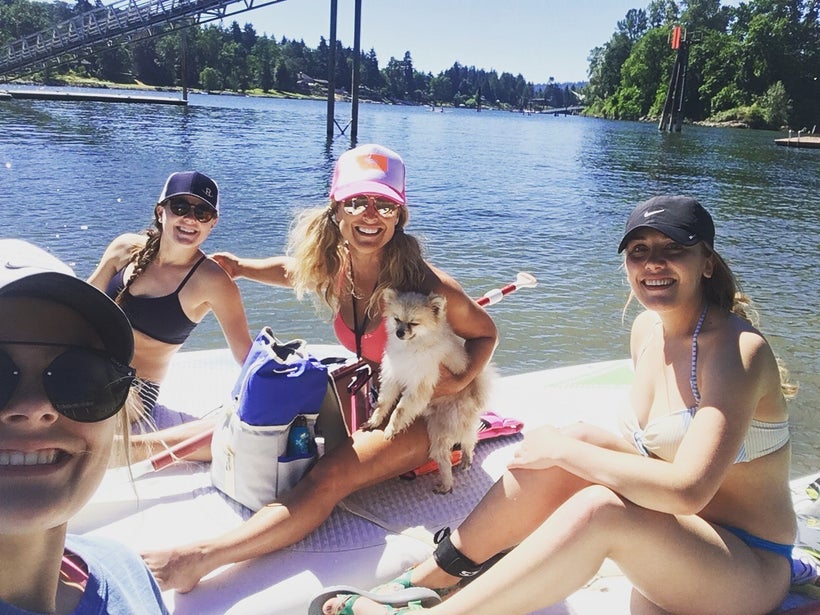 Work (testimonials like this from our awesome Handful customers):
"I can't get over the fact I've found a sports bra that doesn't flatten me out like a dude and also provides a beautiful, natural soft feminine shape," Handful customer, Mary, shares.
What inspired you to start Handful?
I was frustrated with "the problem" of not having a versatile sports bra that would multi-task as much as I could; and properly support me from Weekend to Workout (and all stops in between). Therefore, I launched Handful, committed to inspiring and celebrating women to "get out and Grab Life by the Handful" with awesome products to support our active lives and ever-changing bodies.
What has been your biggest challenge in starting your own company?
The list is long…here are a handful that pop into my mind:
Cash flow (we have to design, produce, and receive product months in advance before we ship to customers and get paid back).
Made in US…we attempted it, and we almost had to shut our doors as the quality went down, the quantity went down, and the cost went up (difficult for a small biz to endure, but now we are in an awesome manufacturer BY WOMEN FOR WOMEN with a female CEO and VP, and their quality, quantity, and cost are what our customers desire and deserve.
(Wo)man power: there are a handful of us that wear a lot of hats and accomplish a lot with a little.
Juggling work/life balance. My family and friends are very important to me. Fortunately, they support Handful and the women in my life wear and support handful, and the men in my life, aka my son and husband, rock our Handful #TruckHer hats.
Teamwork: I get to work with the most awesome team, and we work hard to "swim in our own lanes" in order to get as much accomplished each day; however, we greatly value each other and oftentimes we like to "get a group consensus with each other", and that can be challenging for some people to deal with our "group hug" tactics at Handful.
What advice would you tell someone who was starting their own company, today?
Below was my attitude in starting Handful:
I looked at it "as a master's program" investing a set amount of time & money, knowing I would "at minimum, get an education out of the process," and at maximum, have a viable business that prospers. I also looked at Handful as "having my 3rd child" and that it would greatly rely on my attention (without a lot of "give back" in the beginning), and it would be very challenging and yet very rewarding.
Put together an awesome team (including a fabulous Advisory Board), and have a road map of where you intend to go (so you can all be working toward getting there). Lastly, from the advice of Steve Jobs and passed on by Justin Timberlake, "Stay hungry, stay foolish" (I agree these are fabulous words to live by).
Who is your biggest role model?
The people that I have had the closest relationships with in my life are my role models, aka my friends and family (especially my son and daughter who have "taught me more than I knew I had to learn."
My bff starting in 3rd grade, Shani Renning Kmetko, and I were inseparable (to the point that when I go back to a high school reunion, the first thing everyone asks me when they see me is "where's Shani"?!). She was always "getting out and living life to the fullest" and "taking the bull by the horns" and taking me with her. She was never one "wanting to be in the passenger seat;" she always wanted to drive. Growing up in Montana, she taught me "you can go flying off the road and you can make it an adventure to embrace until you get back on the road to where you were headed."
That has been a metaphor for Handful! As our COO/CFO Jody says, "I like roller coasters!"
Note: For people who do not like roller coasters or "going off road" at times, entrepreneurship might not be the best avenue to take. However, if you like that, then buckle up for the ride of your life!
What's the most important thing you're working on right now, and how are you making it happen?
I could take that question so many directions, aka "literally," we are in the middle of an investment round for Handful, and I am in the middle of "pitching Handful to prospective investors".
On another note, I recently took a "building champions" workshop, and my focus is "listening" (even though above, I talk about "pitching to investors" which requires me to talk first.) However, listening is also a current focus. With my "kids" transitioning into "young adults," I'm focusing on listening to best support being an advocate for them, and I want to make sure I am listening to our entire amazing Handful team as well.
Calling all HuffPost superfans!
Sign up for membership to become a founding member and help shape HuffPost's next chapter
This post was published on the now-closed HuffPost Contributor platform. Contributors control their own work and posted freely to our site. If you need to flag this entry as abusive,
send us an email
.