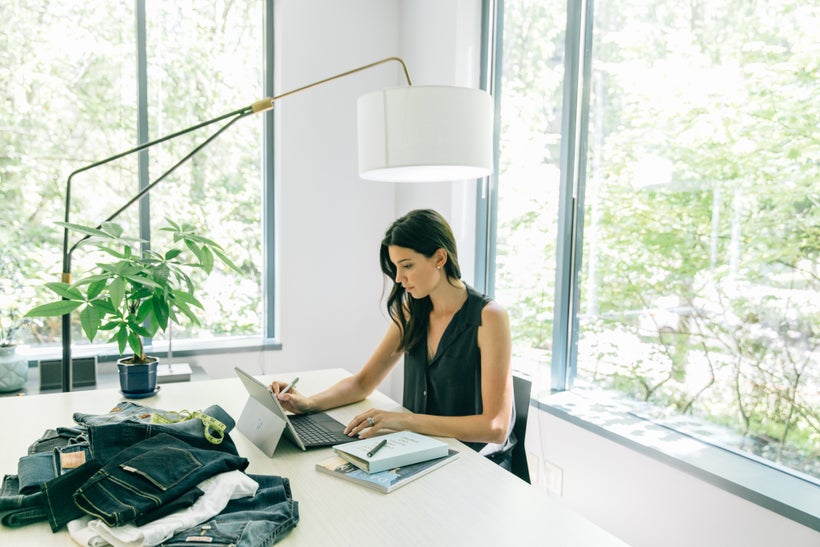 Too big. Too tight. Just right. One Kirkland-based company, Fitcode, co-founded in 2014 by Rian Buckley has challenged themselves to empower women with data to help in the hunt for their next pair of jeans. As a model, Buckley, repeatedly witnessed unrealistic expectations displayed in the fashion industry and she set out to bring a solution for consumers to help them choose pants that actually fit.
The merging combination of big data with the world of retail has transformed the shopping experience for all consumers. From applications designed to optimize list-making and wardrobe building to online showrooms helping homeowners find the perfect addition for their home. These optimizations have helped consumers fulfill their wish lists and Fitcode continues to inspire that trend by pairing consumers with the right styles that will fit them best.
Below the CEO & Co-Founder of Fitcode, Rian Buckley, shares her thoughts on what it's like to run her company:
What gets you out of bed in the morning?
Coffee and a firm belief that hard work is the biggest differentiator. Everyone wants to score the touchdown, but you don't get to the end zone unless you work harder than everyone else in yards one to 99 (Can you tell that my husband used to be a football coach?).
What inspired you to start Fitcode?
I started Fitcode to solve a problem. Thanks to unrealistic product images, non-standardized sizing, and impersonal consumer experiences, the denim shopping experience is broken.
As a model, I had a front-row seat behind the scenes of the fashion industry, being clipped and pinned to fit into jeans that were supposedly my size. As a consumer, I wanted jeans that fit and my girlfriends wanted the same. I quickly realized that the solution was fit, not size, and I set out to give women an easy, intuitive way to shop for jeans that didn't end with tears in a dressing room or a mountain of online returns.
I co-founded Fitcode to improve the experience for consumers while driving sales and customer engagement for retailers.
What has been your biggest challenge in starting your own company?
The fashion-tech space presents a unique set of challenges that I've discovered along the way—namely, an antiquated way of doing (and thinking) about business.
As the retail industry continues to embrace innovation, brands and retailers need to make strategic bets to adopt technologies that will help them succeed online, innovate, and provide a personalized customer experience. Convincing established companies that there is a better way doesn't happen quickly, but the numbers speak for themselves once brands take the leap.
Retail isn't dying, it's changing, and the brands with the best customer experience—across channels—will win.
What advice would you tell someone who was starting their own company, today?
Don't overthink it. Don't be so focused on doing things right that it hinders your ability to get things done at all. The learning curve is sharp when you're a first-time entrepreneur, so get comfortable knowing that you don't need to be perfect out of the gate—or ever!
Learn to pivot, not derail. Learn to set boundaries. As founder and CEO, the work never stops, but don't let your family or your health take a back seat. You can do it all with the help of clear boundaries and remain sane to boot!
Who is your biggest role model?
My mother. I lost my mom to breast cancer a year ago, and I would love the chance to show her how far we've come and how much we have accomplished. My mom was as inspiring of a businesswoman as she was a mother. She was also a passionate feminist and believed that nothing was more powerful than when women came together and lifted each other up. I think she'd be proud to see where Fitcode is today and what it stands for.
What's the most important thing you're working on right now, and how are you making it happen?
We're in the process of signing more partnership agreements with some exciting household names in the fashion, retail, and denim industries—along with launching our men's product—so keeping priorities front and center is important. It is easy for a small, agile company to veer off track, so we're laser-focused on putting our partners and customers first.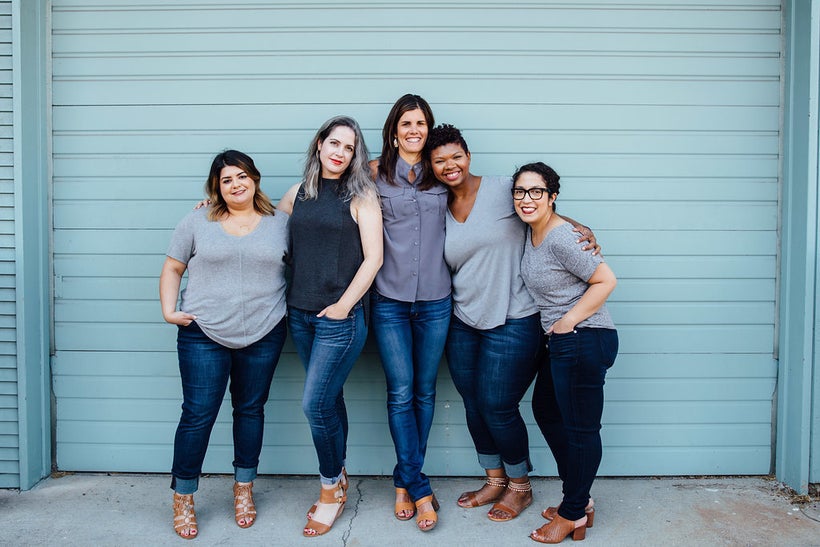 Calling all HuffPost superfans!
Sign up for membership to become a founding member and help shape HuffPost's next chapter
This post was published on the now-closed HuffPost Contributor platform. Contributors control their own work and posted freely to our site. If you need to flag this entry as abusive,
send us an email
.