If a family member is working in another country and needs to make a money transfer this transaction is known as a remittance. International remittances in many cases are the lifelines securing hope and economic security for loved ones living in less prosperous nations. Despite the necessity for this $600-billion industry, remittances have not always been easy to send and receive.
A Seattle-based company, Remitly, is looking to provide a better and cheaper way to relieve some of the stress out of that process.
While working for Barclays Bank in Kenya as their Head of Mobile Banking, Matt Oppenheimer, experienced the difficulty of sending and receiving money from other countries. But it was even more painful for his Kenyan friends. He thought there must be an easier and faster way to help these people. There wasn't at the time. So, he started to work with some amazingly talented people to build it and it later became Remitly.
A few words from Co-Founder Matt Oppenheimer:
What gets you out of bed in the morning?
 
Helping people. 
 
That starts with customers. We make a hugely positive impact in our customers' lives. They've made huge sacrifices as most have moved thousands of miles away from their family, largely so they could earn a bit more money to support their loved ones back home.
 
Yet helping people also extends to our team. I love working with my remarkable colleagues that share a passion to serve customers in a broken industry. Giving them a challenging but rewarding place to work and seeing them thrive motivates me.
What has been your biggest challenge in starting your own company? 
 
There is a reason that money transmission hasn't been disrupted in over 100 years. The money transmission compliance/licensing, risk systems, capital requirements, international banking network, product complexities, and finally marketing/trust building with customers are all very complex. It's hard to know where to start because you must do them all at the same time, which is hard. While these challenges were unique to Remitly, huge challenges are part of every entrepreneur's journey. If it was easy, 100 other people would have done it. Perseverance and staying truly dedicated to solving a problem and helping people pays off and is what being an entrepreneur is all about.
What's the most important thing you're working on right now, and how are you making it happen? 
 
Remitly currently allows customers to send money from North America to ten countries around the globe. While that's great, we're really just getting started.
There are 200 million migrants around the globe that would like to use our services so we're all about getting our product in as many countries as possible so more customers can use it.
What advice would you tell someone who was starting their own company, today? 
 
Find something you're truly passionate about and then don't give up trying to solve it. Be relentlessly focused on the problem you're trying to solve but flexible on the solution.
Who is your biggest role model? 
 
My grandmother, Jane Oppenheimer. Despite going through everything from having Polio when she was a teenager to serving in the Red Cross during World War II, she was always inspiringly optimistic. Her signature phrase was "It will all work out", which is important to remember as an entrepreneur.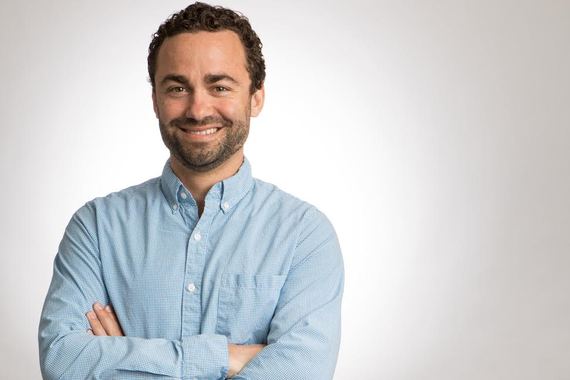 Calling all HuffPost superfans!
Sign up for membership to become a founding member and help shape HuffPost's next chapter