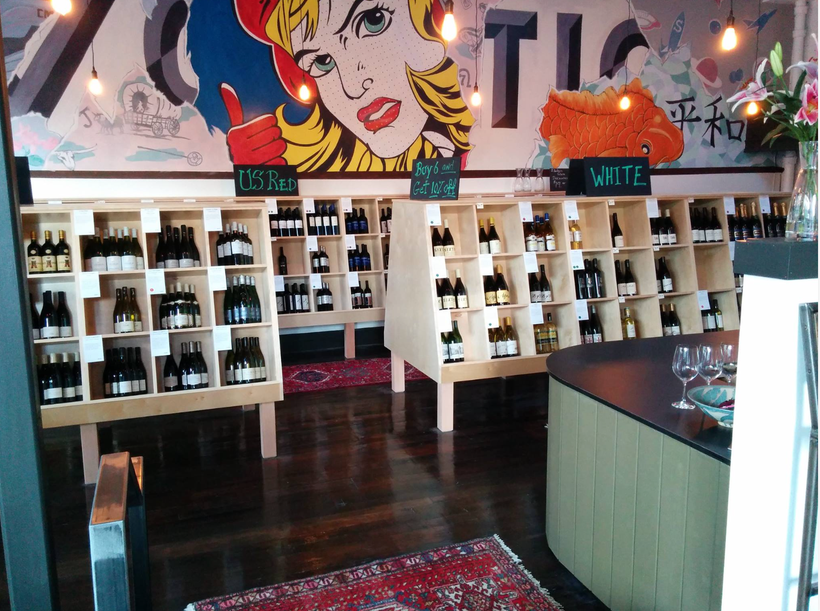 Throughout history the art of wine making and partaking is a tradition for those wanting to come together and enjoy time with one another. When we gather for a home-cooked meal with family and friends, experience a reunion with best friends at a restaurant or our favorite wine café, and toast to the happy couple at a wedding celebration wine is there to be shared by all.
For these happiest of occasions since we cannot all be sommeliers it can also be helpful to get to know your local wine shop to ask which wine will be the most pleasing for the occasion. Branch out to learn what are the best wines to pair with your dinner or try a new favorite.
With over 400 hand-picked wines, leather sofas, and great rose slushies, wine lovers in Capitol Hill have welcomed the Revolution Wine Shop & Bar. Located on the corner of E. Pike St. and Belmont Avenue, RW was Co-Founded by the dynamic duo Carmen and Mark Brown. The couple set out to create a space for people to enjoy. Stop in for live music on a Friday evening or enjoy playing cards or a board game with a friend in a great meeting place.
Across the globe different regions specialize in various types of wine. Unique to each region, the occasion and personal preference it can be exciting to discover what you like. And, similar to a coffee order knowing what your palette enjoys can help narrow down your decision for your next drink or bottle pairing.
Revolution Wine Shop Co-Owners Mark & Carmen share below:
What inspired you to start the Revolution Wine Shop?
We've always felt that there was a need for a wine destination, a place that was both a great wine store and a great place to hang out and enjoy wine with friends. And that other places that are on and off premise don't really do both sides of the equation justice. They are either a restaurant and not a good place to shop or a store that's not comfortable and cool. We feel like Revolution Wine has an excellent store and a super lounge to enjoy wine with friends. And together the two sides create an experience that is unique and compelling.
What has been your biggest challenge in starting your own company?
The biggest challenge is finding shoes that don't hurt your back or look stupid. No, actually, when you decide to start a business, you'll hear a lot about how risky it is, how hard it is, the hours, the cost, the graveyard of other businesses that have tried and failed and so on. The startup phase is hard in part because the "advice" of people around you is ultimately negative energy. So, you have to put blinders on, not listen to the noise and just focus on one step at a time. Our advice is trust in your own abilities and just go for it. The start-up process is a thousand interconnected decisions that you have to get right: color scheme, exterior design, interior decorating, artwork, logos, menu, lighting, plumbing, layout, seating, etc.
We got a good piece of advice from a friend, "Keep the main thing, the main thing." Which is important, because you can go chasing things that don't matter. We had two criteria for everything, will this make us the coolest place for wine, or will it sell more wine. If it didn't do either of these it wasn't worth investing our time or money.
What gets you out of bed in the morning?
What gets us out of bed is the community that we are creating. Our customers have become our friends, and they really love and appreciate what we're doing. We host live music acts that are fun and reflect our vibe and aesthetic. Because of our space, our weekly tastings are super fun and lively. We're blessed in Seattle to be so close to so many stellar winemakers in Washington and Oregon. But beyond that, we've hosted winemakers from Spain, France, Sardinia, Italy, Sonoma, Napa, from all over the world. So, making these great experiences for and with our friends keeps us energized. Every day we try to create a place where we would love to go.
What does Revolution Wine Shop look forward to in 2017 and beyond?
This year we will continue to adjust and improve our business and service offerings. We'll continue to improve our inventory. That job is never done. There are always great wines coming out, super cool things we want to turn our customers on to. And there are a lot of directions we can expand our business and we are exploring a few, but are not yet ready to share exact next steps just yet.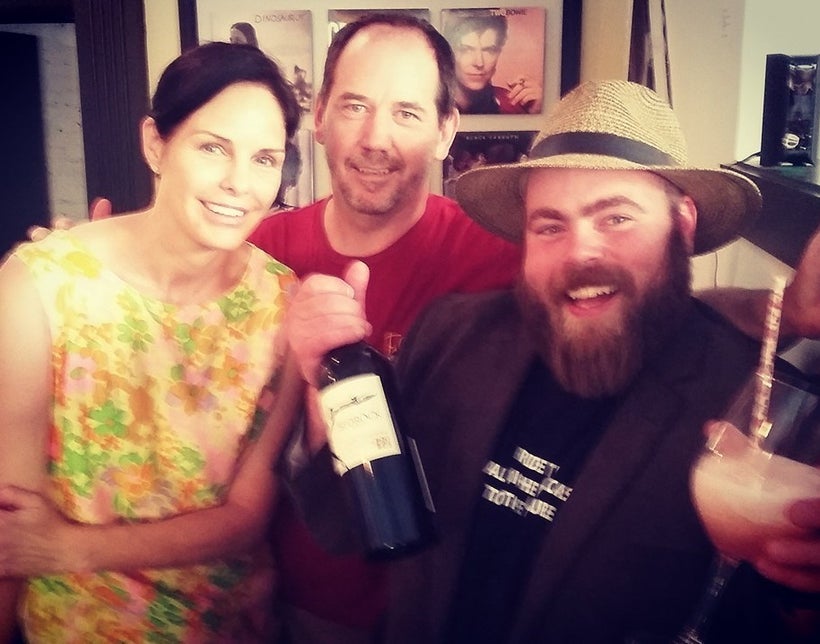 Calling all HuffPost superfans!
Sign up for membership to become a founding member and help shape HuffPost's next chapter
This post was published on the now-closed HuffPost Contributor platform. Contributors control their own work and posted freely to our site. If you need to flag this entry as abusive,
send us an email
.