Case Studies: Scale Business Development With An Investment In Yourself, Or Hire An Outside PR Firm.
PR. It's one of those things every entrepreneur wants-and, arguably, needs. But depending on your business type—if you're a big brand, small business owner or a start-up—you may or may not realize the impact of PR to really power up and scale your business development.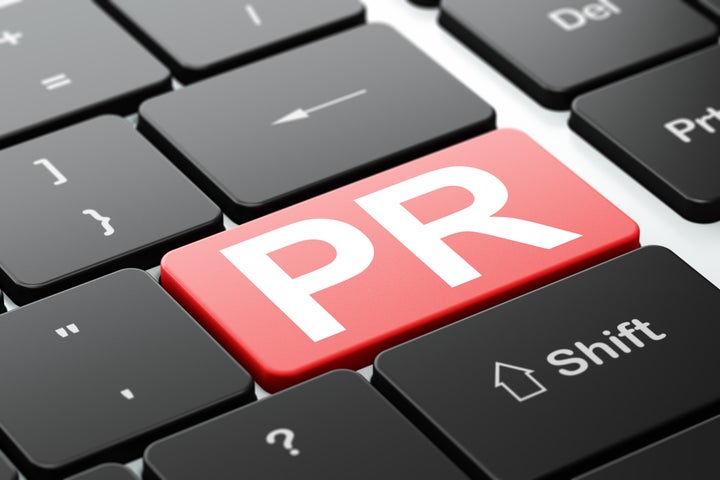 Scale Business Development, Invest In a PR Firm.
As an award-winning publicist and former war correspondent and television news reporter who has created campaigns for large entities like L'Oreal and the U.S. Environmental Protection Agency, to entrepreneurs large and small around the globe, I've generated more than a billion impressions to the campaigns, brands and agencies I've represented. Those campaigns resulted in millions of dollars in what's known as AVE—or Advertising Equivalency Value. Important metrics for big brands, but the case studies I'm exploring in this article focus on tangible results for growing companies, where PR must focus on developing a direct impact to revenue, client acquisition, and growth—especially for small to medium-sized businesses.
The obvious route for businesses with capital and limited time (or knowledge) is to hire an outstanding, outside PR agency. Because of the large up-front initial investment a firm often has to make to establish a new client, most results-oriented PR firms not only charge a high rate, but also require a minimum monthly retainer. Generating additional buzz and increasing airtime to bolster sales and downloads involves a great deal of investment, time and energy momentum.
When start-up telecommunications backhaul company, Tower Cloud, retained Volume PR, they took a leap of faith to make a $6,000 monthly investment they hoped would pay off to attract new speaking opportunities and establish their expertise as thought leaders in the telecom field.
Over the course of seven years, Tower spent roughly $560,000 with Volume PR and the result was consistent media and speaking visibility opportunities. According to George Townsend, SVP of Sales & Marketing at Tower Cloud, "The value was incalculable, and ultimately facilitated the circumstances for our $230 million acquisition: a 411% ROI."
Through a disruptive approach to PR, Volume CEO Elizabeth Edwards helped power the start-up with speaking opportunities that helped attract media, and ultimately, customer interest.
"Volume develops PR campaigns unlike anyone else by adding behavioral and new cognitive science insights about customers preferences into our programs. Whether growing a startup or established brand, efforts return more results when strategies are based in psychology," said Edwards.
Understanding the basic functions of how our brains are hardwired to want to be communicated with is part of what Volume credits its success to. Using a disruptive approach, Volume engaged conference organizers in the way they instinctively craved.
The media coverage and speaking opportunities Volume created for Tower Cloud added credibility to the very small brand and initiated relationships that led to new business and ultimately expanded the start-up to be named an Inc. 500 company.
Tower Cloud's story is a testament to the power of PR to scale business development. But for companies that don't have the budget or desire to hire a full service PR Agency, taking a step into the PR world can be intimidating.
Take heart. With the right guidance, advice and investment, in time many entrepreneurs are able to power up their own PR efforts in an entirely impressive way.
When Lori Cheek, a NYC based architect turned entrepreneur, Founder and CEO of Cheek'd launched her business in May of 2010, she hired a PR firm a couple of months before launch and pumped out a few articles. After investing about $10K, she decided she could tell her own story best, because she "had so much heart and passion for the subject." So Lori decided to take a DIY PR and guerilla marketing approach—trying everything from wearing Angel Wings to events to pitching and appearing regularly on local radio and television.
"The growth of my startup has been solely dependent on PR and Marketing alone," said Cheek, whose start-up has been covered by TechCrunch, WSJ, NY Times, Forbes, Inc., Washington Post, ABC's Shark Tank, ABC News, Fox Business, Fast Company, Success Magazine, NY Observer, Wired Magazine, TimeOut Magazine, ABC News, Pix11, and The NY Post.
Cheek says she's never done anything halfway. Her best advice?
"If you're an entrepreneur wanting to get press—it's hard work. It's a lot of risk," she says. Going on Shark Tank was one of the scariest things she'd ever done, she acknowledges, but it paid off tremendously. Following her appearance, Cheek'd received a record breaking 100K unique visitors, and her inbox filled up with thousands of emails from potential clients and investors.
Scale Business Development, Invest In Yourself
There are many different ways businesses can invest in PR to see a measurable return on their investment. One way to decrease risk and increase the return on DIY PR can be to invest in yourself. For those not ready to invest capital but willing to invest their time, even a few hours a week can yield very impressive results when they invest in the right strategies.
"How HARO can benefit you, as an expert source, is really up to you and how much effort you're willing to invest," advises HARO Editor Kristen Sala, Director of Media Research at Cision.
The HARO platform includes more than 800,000 expert sources and over 55,000 journalists. Sala points to the importance of following best practices to develop long-lasting media and influencer relationships for you and your brand.
I couldn't agree more. How much time and money you're willing to invest always creates the basis for creating a PR Roadmap. Often, I point to four different types of media mentions that can scale business development in different ways, going far beyond landing a quote or SEO link.
But crossing the threshold to DIY PR can be intimidating, and with good reason. Not only do some business owners unwittingly break the law when trying to navigate the world of paid, owned, earned and social media - but, a misstep that goes viral can quickly disprove the old adage that "all press is good press." Pitching can be scary and not always yield such great results. In a world where tweets can be weaponized faster than lightning, sometimes it's a smart move to have a PR Pro by your side.
Even I was surprised, though admittedly delighted, when Janina Klimas of Real Life Language said she felt like she "won the lottery" after joining my free PR course. "I now have the confidence that I can learn how to do this on my own with what I've learned," she says. "I'm reading the potential media mentions delivered to my inbox every day. I feel like I've made already great progress, and there is so much more to learn."
At a basic level, landing a media mention can be great to wet the entrepreneurial appetite. But a basic media mention, or many, aren't enough to have a lasting impact on business development. For those who want PR training that converts media mentions into growth for their business, it's important to understand how to move beyond a basic media mention -- something I cover in my a live online PR training implementation workshop, "10 Weeks To Media Mentions That Convert."
Meg Donahue, CEO of a really cool organic, delicious, plant-based meals delivery service, MamaSezz, chose to enroll in my 10 Weeks course, and recently reported a major bump in sales from one of the PR implementation tactics served up in the workshop.
"One suggestion on how to maximize an existing PR article during a webinar with Mary Simms and Brandfolder CEO Steve Baker increased my sales by 25%, said Donahue. We are a start-up whole-food plant based meal delivery company and it's hard to believe, but a single suggestion bumped up our sales by 25%."
With a documentary feature booked, and new media opportunities opening up left and right, Meg states, "I know it wouldn't have happened if I hadn't been in this course. I've just followed directions—and it works!"
These case studies are proof positive entrepreneurs, small business owners, startups, and brands big and small can power up PR on any budget.
Stepping into the spotlight to scale your business with PR can seem intimidating. Downright scary. One of the first things I help many clients with is simply this: Gain confidence so they can leverage PR to make a difference in their business. That's where landing a basic media mention can be pivotal. Though that basic media mention won't do much for business development, the confidence it can give you can be a game-changer. That's the focus for my entirely free PR course, 5 Days To Media Mentions, where entrepreneurs, start-ups, coaches, consultants, authors and attorney's could get hand on experience to simply build confidence by landing real-world media mentions.
Another of my DIY PR students, Founder + HR Performance Strategist Kelah Raymond of SPARC Solutions Group has gone from being what she calls a "total newbie to PR" to having an article accepted by Forbes Magazine in just a few weeks time.
"I'm astounded by the amount of wins, even in the first two days, as a result of enrolling in the 5 Days to Media Mentions Challenge & 10 Weeks to Media Mentions that Convert. I've gained a tremendous amount of confidence in "selling" myself and services for both sales and news pitches, Raymond reported."
PR is about growing and scaling your business so you can get off the revenue roller coaster, add people to your team, serve more clients, make more money, have a bigger impact, influence more people, and have the life you really want.
Sales, marketing, branding & PR are disciplines that aren't well understood by many startups, entrepreneurs, and small business owners. Most can't define what PR actually is. If that's you, it's OK to admit, but these case studies are proof it's time to do something about it whether your budget is $0 or $1Million.
If you could power up your PR on any budget, what would it be worth to you?
We kick off our next live challenge for the free PR workshop with an award-winning publicist on June 5th and are offering course scholarships for the paid training that starts June 13th. You can register to build confidence and land media mentions. The PR implementation workshops are designed to help you scale your business development.

Join Mary's #PR Influencers Facebook Group, designed for business owners, authors, thought-leaders, influencers, podcast hosts, PR types, journalists who want to increase their impact and learn the PR strategies working right now to effectively share their message with a broader audience.
Related
Popular in the Community