Last month, I registered as press to join hundreds of international guests for the inaugural Survive and Thrive bootcamp for entrepreneurs, founded by Marva Allen, Sachin Narode, Kean Wong, and David Schreiber. The all-inclusive weekend hosted at Club Getaway in Kent, Connecticut featured a balance of keynotes, workshops, fireside chats, and mentor sessions.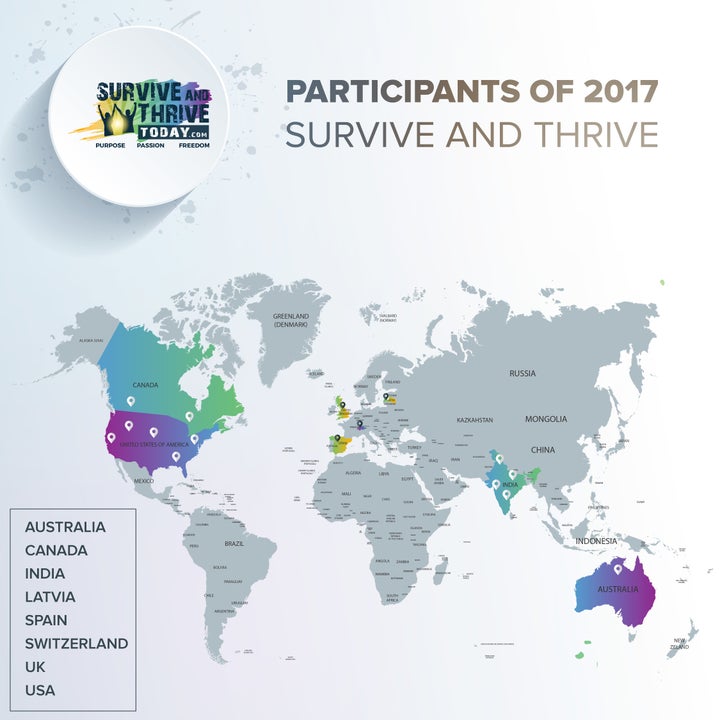 Since the motto of the weekend was to have shared experiences, THEN make connections, there were ample opportunities to bond over meals, morning yoga, hiking excursions, dance parties, and karaoke. Team projects such as raft and bridge construction were set against a backdrop of learning how organizations work and how people interact with each other in business settings.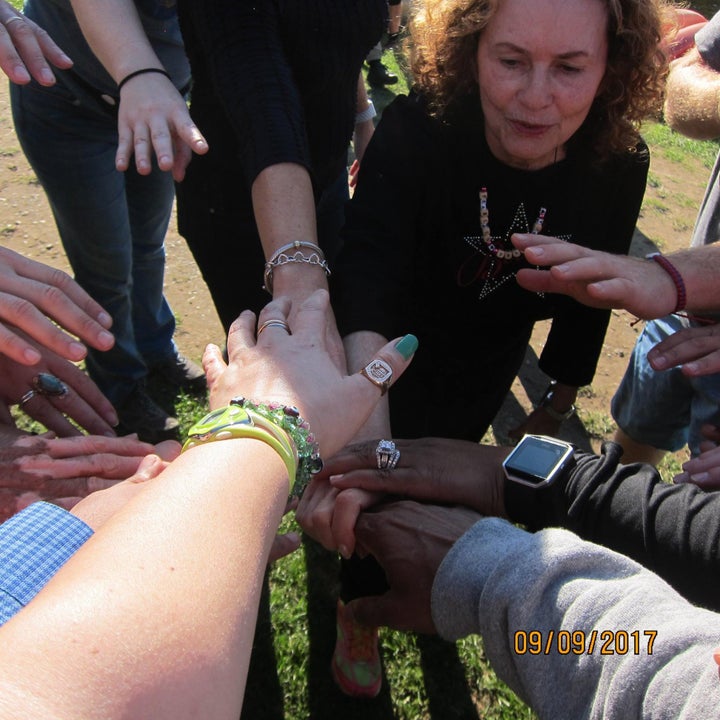 Traditional talks punctuated a lively agenda --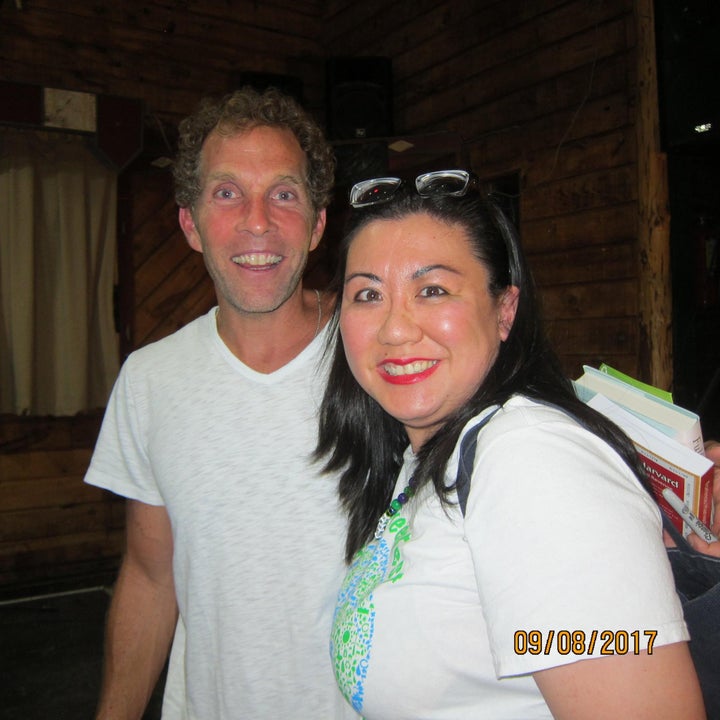 On the first day, New York Times bestselling author and owner of the NBA Atlanta Hawks Jesse Itzler spoke to a boat house full of entrepreneurs. Key takeaways included:
-- Pick up the phone and CALL people
-- Consistently do what you don't want to do
-- When you think you've hit your limit, keep going
-- Put yourself in a supportive environment
-- It takes 8 years to build a brand, there are very rarely any shortcuts
-- Gather a personal board of directors to help, not just validate
* Bonus takeaway from Jesse's wife, Spanx Founder Sara Blakely: Start small, think big, scale fast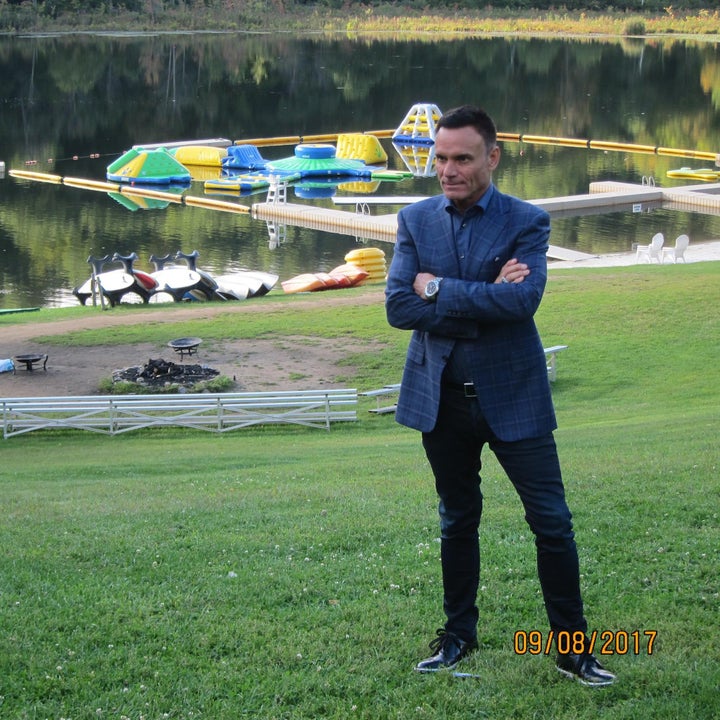 On the second day, one of the original Shark Tank judges Kevin Harrington gave a keynote on the essentials of marketing and branding. He advised founders to:
-- Publish as a way to develop yourself as an authority
-- Interview experts to leverage collaborative marketing
-- Identify investor sweet spots & tailor your pitch accordingly
(For instance, Kevin looks for unique positioning and quick ROI)
-- Consider "Mini IPO" as a powerful way to raise capital
-- Embrace digital disruption to test before you invest: Fail fast, fail cheap
-- Develop the perfect pitch:
Tease -- Get attention by identifying a problem
Please -- Show unique benefits and support with testimonials
Seize -- Create an irresistable offer
-- Utilize celebrities and influencers, and build a dream team of:
Coaches and mentors
Digital advertising gurus
Finance experts
Operational experts
IT experts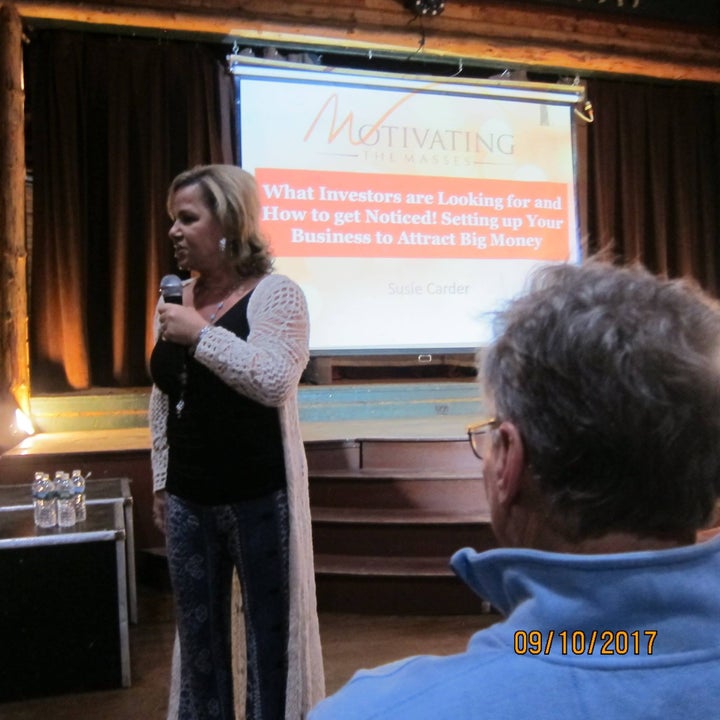 On the final day, President and COO of Motivating the Masses Susie Carder presented an energetic guide about what investors are looking for and how to set up a business to attract money. She instructed the audience to:
-- Presentation deck should be no more than 12 pages
-- Understand the market completely
-- Be specific with what you need
-- Write a book to gain credibility
-- Maintain a solid database
-- Attract money with early success and traction
-- Get accredited investors with incomes over $250K
-- Make sure your story covers:
What does your product do?
How will you bring it to market?
How does it help the world?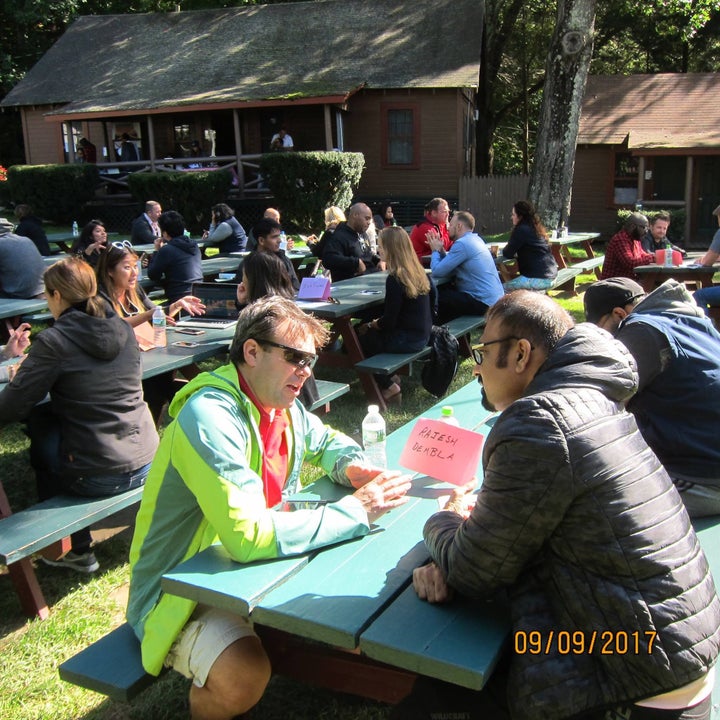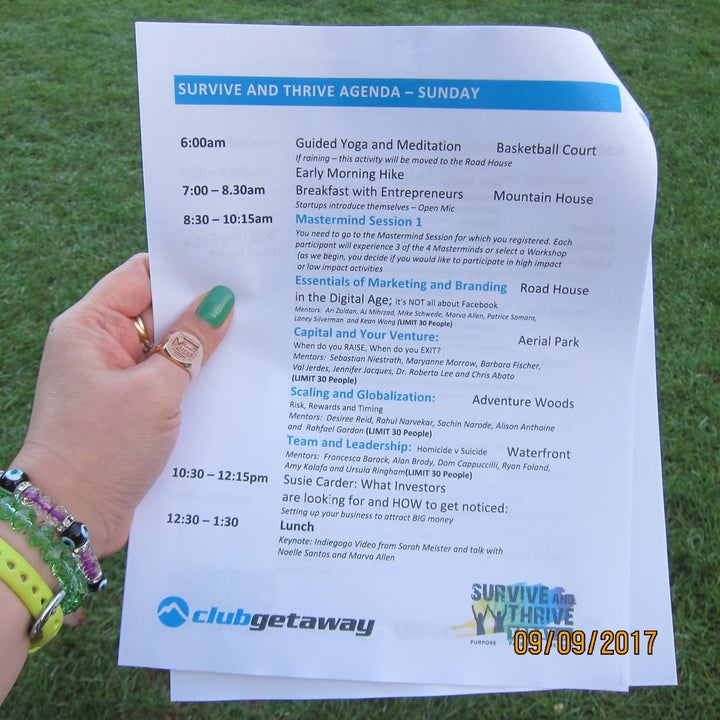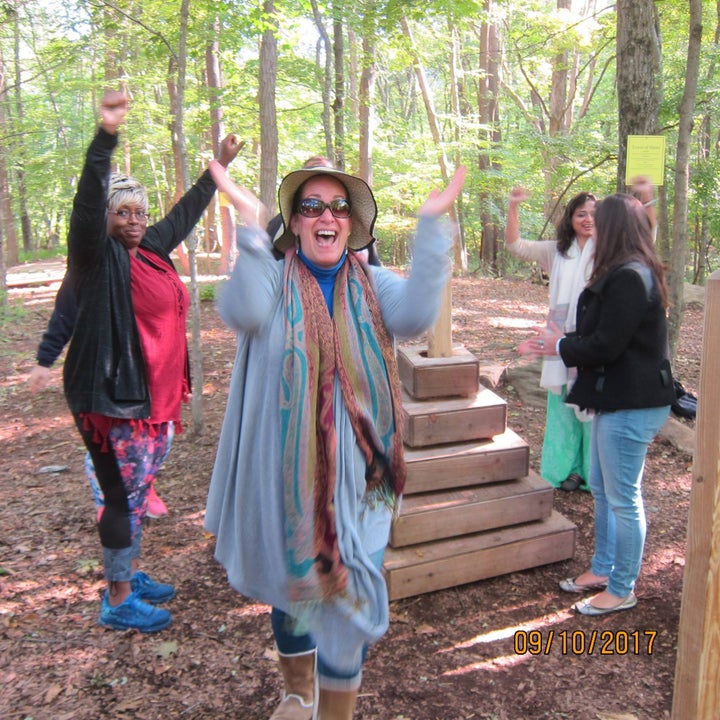 The bootcamp culminated in an investor pitch contest. Bellhop's Payam Safa won the grand prize using the 3-1-3 method he learned over the weekend from its creator, Ryan Foland. "The 313 structure taught me how to focus on the problem, solution, and market opportunity — It was critical learning that paved the path for my winning the competition!"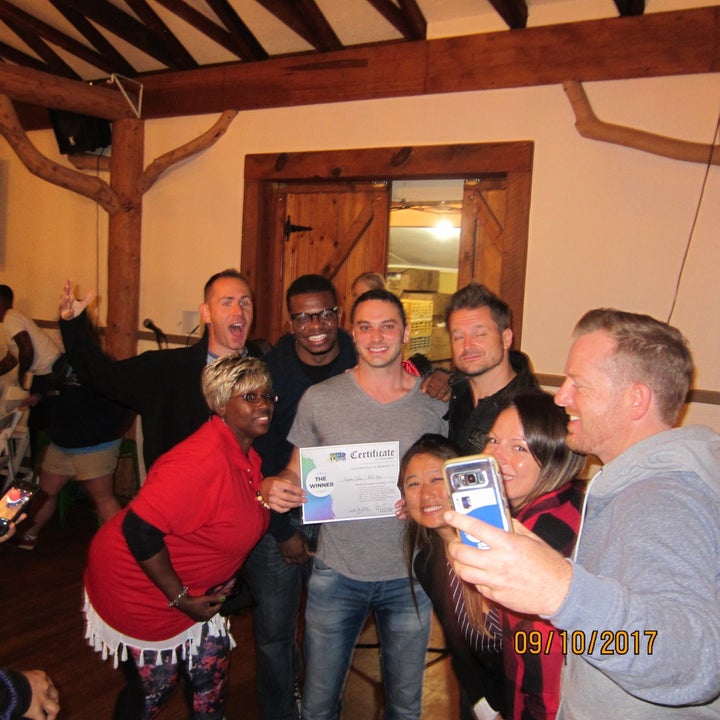 Narode said he co-founded the bootcamp because "I have been to many summits and conferences, and I felt the need of creating something beyond the two-minute binary/hit-and-run experiences which are today's model of conferencing. It's very rare that investors get to see entrepreneurs in action beyond the animated pitch presentations.
A lot goes in to build successful businesses and the way they are executed. If you look carefully at the Survive and Thrive agenda you will find the fabric of entrepreneurship is woven into a memorable event."
"Serendipity is the story of my life," added co-founder Allen. "At Survive and Thrive we have no magic beans but we do have an action-packed event with collaboration, connections, and information that will give serendipity a much-needed push."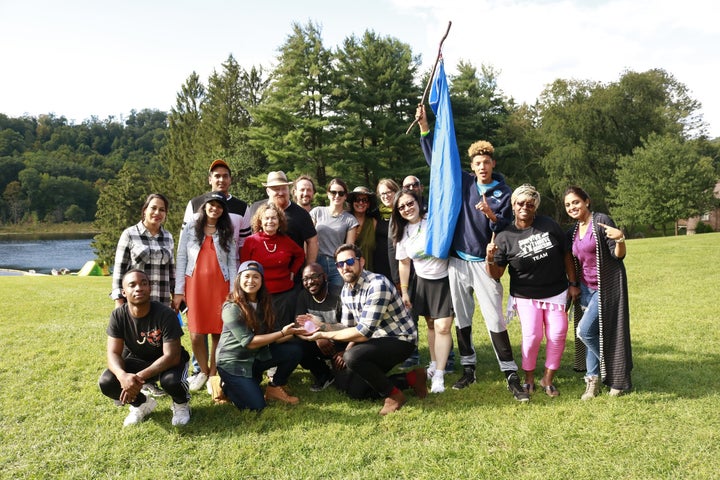 Co-founder Schreiber concluded, "At Survive and Thrive we have created an environment where both investors and entrepreneurs get to know the people behind the business and most importantly behind the pitch."
Related
Popular in the Community