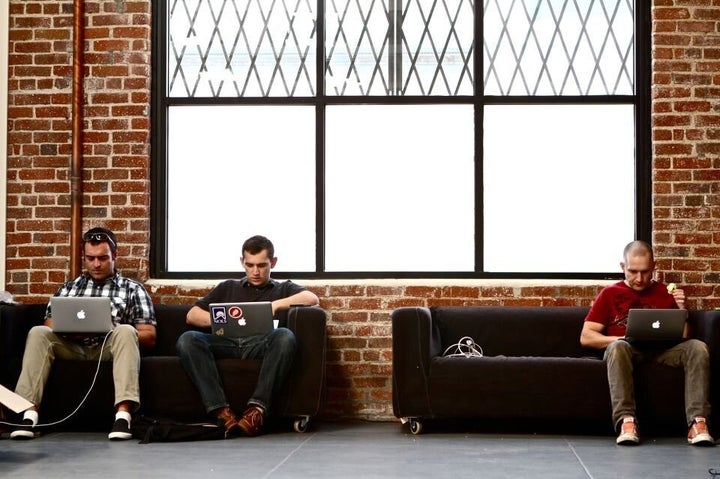 In kitchens and offices, at a winery, an old theater and even in an NBA arena, entrepreneurs of all stripes convened to share their stories. Bloggers, philanthropists, a laundromat owner and a pig farmer are just some of the small business owners whom Mario Schulzke has brought together.
Schulzke is the founder of IdeaMensch, a website community dedicated to showing how ideas become reality. Over the last three months, the IdeaMensch team has driven through 37 states and made 40 stops to host events that give local entrepreneurs the opportunity to explain how they turned their dreams into businesses.
Schulzke and his team have published around 1,100 interview-style articles submitted by entrepreneurs from across the country (including some based on interviews that took place prior to the road trip). The goal is to inspire and educate potential innovators by showing the many different paths that ordinary people have taken to start their businesses.
As the rate of jobs created by new businesses continues to fall, down from 4.6 million in 2000 to 2.5 million in 2010, more and more people like Schulzke are doing what they can to inspire new business growth.
"After spending 10 years in corporate advertising, it's been amazing to be able to drive across America, meet all these entrepreneurs and hear their stories," Schulzke said.
Schulzke, 31, faced difficulties beyond the normal setbacks when he first tried to start his own company. He is from Plettenberg, Germany, and lived there until moving to Montana as a high school exchange student when he was 16. Without a green card, Schulzke had to work for an established company that could sponsor his work visa, and so he spent over a decade with advertising firms on the West Coast.
But that didn't dampen his entrepreneurial instinct. He was forming plans well before he quit his job in June to go full bore with IdeaMensch, he says.
Schulzke's experience in the corporate world actually helped him refine IdeaMensch's mission, he explains. "I quickly learned that many ideas don't get to see the light of day because of clients and budgets and egos. I started IdeaMensch because I was fascinated with people who would actually take an idea and bring it to life," he said.
With his new venture, Schulzke has been able to spend time with thousands of those people, and the experience has helped him notice some interesting patterns.
One pattern is the emergence of ecosystems. "There are a lot of businesses that cater to entrepreneurs," Schulzke said. "When we were in Louisville, a lot of the businesses were retail-focused because, for some reason, Louisville has a really friendly environment and ecosystem for unique retail concepts. You hear the same thing in the Silicon Valley about technology. In Vermont, there were a lot of businesses that were socially conscious. These micro ecosystems function really well."
The ecosystems that Schulzke describes are communities of people working together to support a specific industry, whether it's technology, retail or manufacturing. In addition to the innovators who create new business ideas, these ecosystems have another layer of supporters who help the companies succeed. This support may be public or private and can include startup accelerators, co-working spaces, favorable government policies or local residents who host entrepreneurs like the IdeaMensch team in their homes.
Another trend that Schulzke witnessed is apparent among the entrepreneurs themselves. "The successful entrepreneurs go all-in," he said. "They are fully invested and not half-assing it. After being on this trip I really see that the ones who are successful are the ones who are giving it their all." Schulzke's 'all-in' attitude was one of the reasons IdeaMensch went from being a side project to what it is today.
Now that Schulzke is nearing the end of the four-month road trip, he is confident IdeaMensch is having an impact on job creators and entrepreneurs all over America. "I'm already getting emails from people who came to our events saying, 'I went to the event, I started a business, and we're going live in a month,'" Schulzke said. "I would hope that at every event, one person who had an idea in the back of their mind walked away and said, 'You know what? These guys did it. I'm going to take the first step and start working on my own idea.'"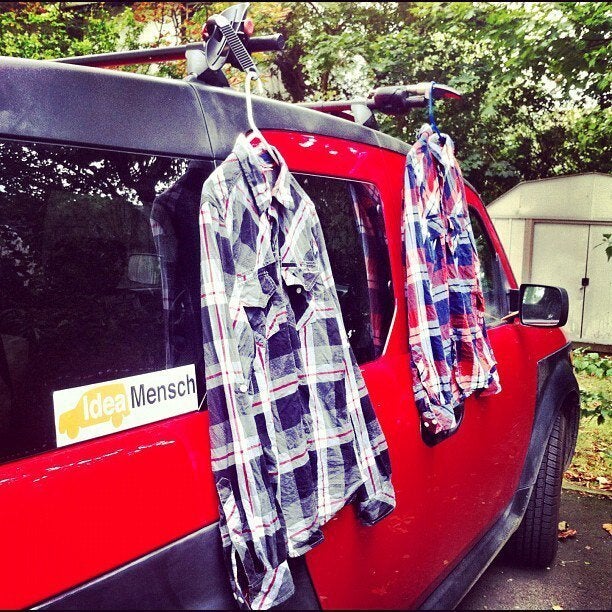 Idea Mensch - Photos From The Road