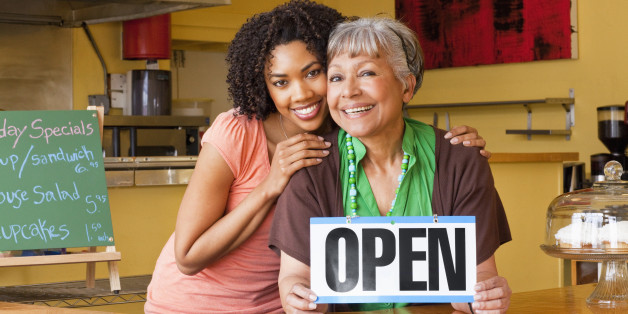 No one and nothing can prepare you for starting your own business. Sure you can take classes, buy fancy software, lease office space, and "get your ducks in a row"; but when it comes down to it you have to simply have the drive to keep moving forward. Here are my Top 3 things I have learned over the past couple years of starting up and running my clothing line, Mila Marie Apparel.
Change Your View on Balance.
What is your daily to do? Today mine includes working a productive day at the office, make a sit down family dinner, snuggling my two pooches and two kiddos, installing a vanity in our master bath, topped off with refining some digital marketing for Mila Marie Apparel while enjoying a glass of wine with the Hubby. Who knows what tomorrow will bring. So when people ask, "How do you do it all?" my response is simple, how don't you do all that you want to do in life? We only live once. The truth is you can do it all if you just change what your definition of balance is. Being an entrepreneur means being nimble and able to change direction quickly. Sometimes one thing will get more attention than another (kids, work, fitness, partner, you get the idea). You have to be comfortable with that and know in the end it will all balance out.
The 2 I's.
Inspiration and Internet. When my first daughter was born she was all the inspiration I needed to kickstart creating the Mila Marie brand and the Internet was all I needed to figure out how to do it. These days all it takes is an idea that inspires you and an Internet connection to create a service or product that can change the world, so don't let the lack of experience stop you. If entrepreneurs thought like that, then no innovation would take place. Reach out to others who have done it before. Network. Building relationships and tapping into some business development skills will be your best friend in this process of shortening your learning curve and removing fear. Just don't forget to pay it forward when you are the experienced entrepreneur.
Find a Support System.
Choose this team wisely. I'm incredibly lucky to have my support system under my roof. My husband is a successful entrepreneur of 10+ years and incredibly supportive of my ideas and the Mila Marie brand. He lifts me up when I am down, he questions me in ways I wouldn't think to question myself due to his entrepreneurial experiences, he is my rock in this journey of small business ownership. Having a solid foundation of supporters is key for not only tough times and pushing away self doubt, but to celebrate when success is in your arena. Fellow entrepreneurs make an awesome support system, so even if it is an online community of folks it can save your sanity when that PO you were expecting is cut in half or your manufacture delays a shipment. To have even one person to listen to you and encourage you to keep moving it forward makes a world of difference because entrepreneurship can sometimes feel like a lonely, dark world. Many towns and counties also offer support systems for entrepreneurs, so get Googling (or maybe you already have a few people in mind)!
One of my favorite quotes to keep in mind when starting up a business is from Mr. Steve Jobs, the co-founder and CEO of Apple, "I'm convinced that about half of what separates the successful entrepreneurs from the non-successful ones is pure perseverance." With that, stay tenacious and stay smiling- you got this.
REAL LIFE. REAL NEWS. REAL VOICES.
Help us tell more of the stories that matter from voices that too often remain unheard.