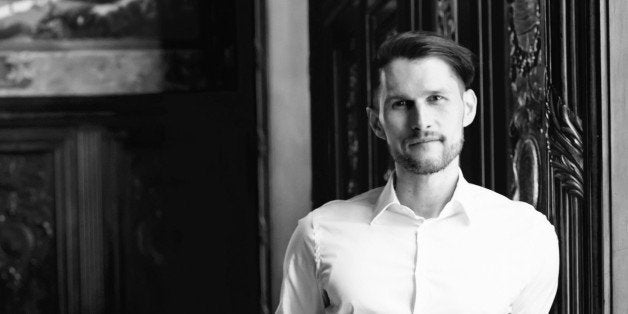 Give us the skinny on your background!
I grew up on Cape Cod in MA, my father passed away when I was pretty young. My mother, June, is a bit of a feminist, so I would say that early on I definitely gained a sense of social justice, empathy, compassion and respecting all different people sans judgment. She completed college while working and raising my two brothers and I. Bearing witness to her determination and sacrifice definitely instilled in me a sort of vaulting ambition and unwavering drive to accomplish my goals in life. Money was often tight growing up but my mother and extended family did all they could to make sure my brothers and I were provided with the opportunities and resources to help us thrive. Thankfully a government-funded program called Head Start afforded me crucial access to early childhood education while my mother attended school. Looking back, I'm so grateful for the strong educational and social foundation Head Start provided me. Just as soon as I legally could, my sophomore year at Falmouth High School I started working at The Gap, and continued working other retail, restaurant, and public service jobs until graduating from college .
My family also played, and continues to play, such an influential and important role in who I am. In particular, my mother and aunt, Kitty, two strong, inspirational women who I could never thank enough for all the ways they have supported and encouraged me.
What about college?
I went to undergrad at Boston University where I majored in International Relations and minored in French--this lent itself nicely to studying abroad in France my entire junior year and England my senior spring. After undergrad I worked full-time in the "real world" for a few years before deciding to make the BIG commitment of studying law.
What kind of jobs did you have?
Well, throughout high school and university I had various jobs and internships, as I mentioned many but not all were on the front lines of retail. The spring of my senior year of college I interned for Swinstead Publishing in London, including for one of their edgy, avant-garde fashion magazines. That was wicked fun! Basically, I did whatever you'd imagine an intern at a fashion magazine would do. I would manage the sample closet, assist with model castings and editorial photoshoots, etc., but also had the opportunity to do a bit of writing, which I loved. Shortly after I graduated from BU I moved to NYC and did some course work at FIT in fashion merchandising, marketing and management. I also, interned and worked for Dolce & Gabbana, Louis Vuitton, and Barneys NY in various capacities, including sales, merchandising and visuals.
You're now a lawyer, but you've spent a good amount of time on the other side of the fashion/creative world! How did your interest in law come about?
Exactly! While working for those companies I really started to develop an interest in how all of the individual components of running a business fit into the big picture. I began to realize the importance that things like intellectual property, employment relationships, partnerships, collaborations and contracts held in the fashion industry. Surprisingly, as I had never been particularly interested in employment law but learned on the job, one of my favorite things to do is draft employee handbooks. It's like putting together a puzzle--ensuring that the employer is well protected and complying with the law but also that the document represents the organization's culture and is tailored to its activities. It's really helpful when handling employment matters to have experience from all angles: as an employee and as an employer and representing both employers and employees.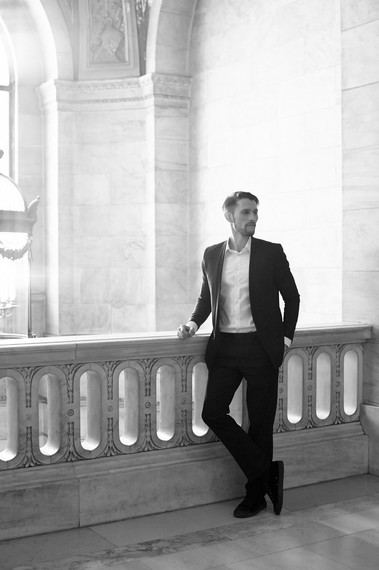 Tell me about your experience with law school. What kind of advice can you offer other law students to power through the mounds of coursework?
It's an intense environment. Haha! I have always enjoyed learning and did learn a lot at Cardozo and made some life long, dear friends there, but it is quite a grueling process. Law school tends to attract very ambitious, Type A, and somewhat competitive people. The Socratic Method can be quite intimidating. That's when the professor calls on you in front of the entire class and interrogates you about cases. Word of advice... be well-prepared for this! Personally, I didn't find this to always be the most effective way of teaching. It just sometimes seemed like a game of 'hide the carrot' and at times you would leave class feeling unclear on what the law you were supposed to have learned actually was--though I must admit the legal landscape of any matter or issue can often be murky with undefined contours and subtle nuances in the real world. If you have chosen to go to law school, I would recommend that you try to keep things in perspective. Have a balanced life with healthy activities to manage your stress. Don't let it consume, limit, or define you. You are more than any one thing, including your career!
For me, a healthy diet, regular exercise, and yoga preserved my sanity. I owe a great debt to Yoga to the People for the affordable access to one hour of TLC for the mind, body and soul. One of my current clients offers help in this department: MyBodyBuddy. And, the New York City Bar Association has a wonderful group called the Contemplative Lawyers Group--to help keep you grounded, calm, cool, and collected.
What kind of services do you offer?
• Corporate - entity formation, shareholder and operating agreements, corporate governance, fiduciary duties
• Commercial and Contracts - terms and conditions, privacy policies, service provider contracts, distribution agreements, joint venture
• Employment - hiring and employment related matters, offer letters, employment agreements, nondisclosure and confidentiality agreements, employee handbooks, company policies, compliance
• Intellectual Property - international trademark clearance, prosecution, and maintenance, advice on use and issues related to intellectual property in advertising, marketing, design and packaging, brand enforcement, trademark, copyright, trade dress infringements, false advertisement, unfair competition, and domain name issues, license agreements, licensor-licensee relationship management
What kind of creative ways can newly established lawyers build their practice and network?
I would strongly recommend that you approach your networking from a very organic place. Focus on things that suit who you are, your personality, and/or interests. Get involved with organizations and associations that are relevant to your practice areas and you have a legitimate vested interest in or connection to i.e. I am a member of the French-American Chamber of Commerce and the National Gay and Lesbian Chamber of Commerce. There are also many valuable benefits to being involved with bar associations. They offer many networking events, courses, and resources to their members. At these events you can meet lawyers with whom you may have complementary practice areas or be able to otherwise develop nice relationships. If you live in NYC and are a solo, small firm or thinking about striking out, I highly recommend checking out the Small Law Firm Center of the NYC Bar Association.
It's a bit sad to me that I would categorize this as creative, but in the legal world, I think it sometimes kind of is... be your authentic, genuine self, be kind, be polite, and be appreciative in all that you do. Even sadder, but I also think it bears emphasizing that much of that advice extends specifically to your interactions with support staff and opposing counsel.
I found that the more I followed this advice the better things went in my career and the happier I was in both my career and life. Do NOT underestimate the power of positivity, enthusiasm, and a smile! Had I not followed this advice, I might not have had the privilege of working with such talented creative types like GEORGINE, Ludovic Baron, and Aesthetic Movement.
Do you feel that the way in which law is practiced is/has been evolving within the past 10 years?
I do, in a number of ways. Due to alternative legal service providers like Legal Zoom and the economic downturn a few years back, the legal profession has been under pressure to evolve and become a bit more accessible and "user friendly" for its clients. With this in mind, my approach to lawyering is one of authenticity, making myself and the law as accessible as possible to my clients, and harnessing both to add value with an outcome oriented mindset. I think a lot of lawyers, myself included, find it mutually advantageous to offer a flat rate for certain services whenever possible, vs. charging costly hourly rates. This provides both the lawyer and client with more certainty and takes some of the pressure off a ticking clock. Legal Zoom can work for some things, but I find that in many circumstances, the personalized, tailored advice and services from an attorney who really understands who the client is, the client's long and short term goals, and the client's activities is the best way to go.
i.e. an LLC Operating Agreement: There is no cookie-cutter operating agreement for an LLC. There are a number of important terms and provisions in such a critical document that a client really must understand. It governs the roles of each owner and defines who can do what, when, and how as well as what happens in certain potentialities and eventualities. The legal assistance of an attorney is advisable to ensure that all provisions of such an agreement are understood and well-tailored. It's undoubtedly better to have contemplated some of the unpleasant things that may or inevitably will happen in advance rather than down the road when things may go wrong and there is a dispute.
I feel like, a universal fear clients have when choosing a lawyer is the fear of the unknown expense. Lawyers' fees can be quite intimidating. How do lawyers typically establish their hourly rates? Can you offer any helpful tips to avoid being raked over the coals?
Hourly rates are largely determined by what the market will bear. It's sort of a function of capitalism. There are ethical rules that govern how attorneys do business, including the reasonableness of fees. That's usually a difficult thing to define and is determined based on a number of factors. The larger the firm you work with, the bigger the fees you're likely to see. In my opinion, it also means that you may be less of a priority if you're a smaller client of a big firm. Depending on the legal needs and matters, I believe that many clients are more likely to get better value for more personalized attention and high quality services with a smaller firm or solo. Another tip is to have very candid and honest conversations about your budget, needs, and goals and identify where alternative fee arrangements may be possible.
What 5 things should creative types really look out for to protect their business, brand and work?
1. Form an entity (a company) - To insulate you from personal liability and maximize any available tax advantages
2. Clear your intellectual property rights (IP Clearance) - Trademarks, copyrights, and patents. Insure that any intellectual property you want to use is actually available for use. Meaning that it won't be infringing upon the existing, intellectual property belonging to someone else. This process can be a little bit costly... but it can be far more costly if it turns out you've been using someone else's property.
3. Pay your interns - If you have interns, pay them minimum wage at the very least. The legal requirements to offer unpaid internships are quite onerous. It's not often that companies, esp. small companies, will meet the legal thresholds without revisiting the structure of the internship. Not paying an intern may expose you to significant risk. Just a couple of the requirements for unpaid internships are: a truly educational internship program must be in place and the role is beneficial to the intern but the company derives no immediate advantage from the activities of the intern.
4. Don't misclassify employees as independent contractors - The law looks beyond what you may label something or whatever agreement you have in place and conducts its own analysis based on the facts of the actual relationship. You may call someone an independent contractor but a court will look at the facts and make a determination of the proper classification based on a multi-factor balancing test.
5. Be very careful about the agreements you enter into- there are many things you should be aware of in your contractual relationships... some of which are: what your obligations are, what rights you may be giving up, what you are entitled to and when how you might be eroding your own intellectual property through the agreement, and how disputes will be handled. You could be giving up valuable rights and putting yourself in an unfavorable position without even realizing it.
Where do you see yourself in 10 years?
Right where I am supposed to be! I don't resign myself to fate entirely. I think that we make choices and decisions that create opportunities for ourselves or result in missteps and even failures that teach us precious lessons if we look for them. However, I also think that the universe pushes us in certain directions and places us where we are ultimately meant to be.
LEGAL NOTICE
FORNI LAW, P.C., IS A LAW FIRM ORGANIZED UNDER THE LAWS OF NEW YORK. THE CONTENT OF THIS INTERVIEW IS TO BE USED ONLY AS GENERAL INFORMATION, DOES NOT CONSTITUTE LEGAL ADVICE, AND CANNOT AND WILL NOT FORM AN ATTORNEY-CLIENT RELATIONSHIP BETWEEN ANY PERSONS OR ENTITIES. SUCH RELATIONSHIP CAN ONLY BE FORMED WITH FORNI LAW, P.C., VIA A FORMAL, FIRM-AUTHORIZED, COUNTERSIGNED LETTER OF ENGAGEMENT ON THE LAW FIRM'S LETTERHEAD. ANY DESCRIPTIONS OF RESULTS ACHIEVED DO NOT GUARANTEE SIMILAR RESULTS IN ANY FUTURE MATTERS. READERS OF THIS INTERVIEW AGREE, IN EXCHANGE FOR THEIR ACCESS TO THE INTERVIEW, TO HOLD HARMLESS FORNI LAW, P.C., AND ALL RELATED INDIVIDUALS AND ENTITIES FOR ANY INFORMATION COLLECTED AND FOR HARM OF ANY TYPE, REGARDLESS OF NATURE OR DEGREE, RESULTING FROM READERS' USE OF THE INTERVIEW.
Calling all HuffPost superfans!
Sign up for membership to become a founding member and help shape HuffPost's next chapter