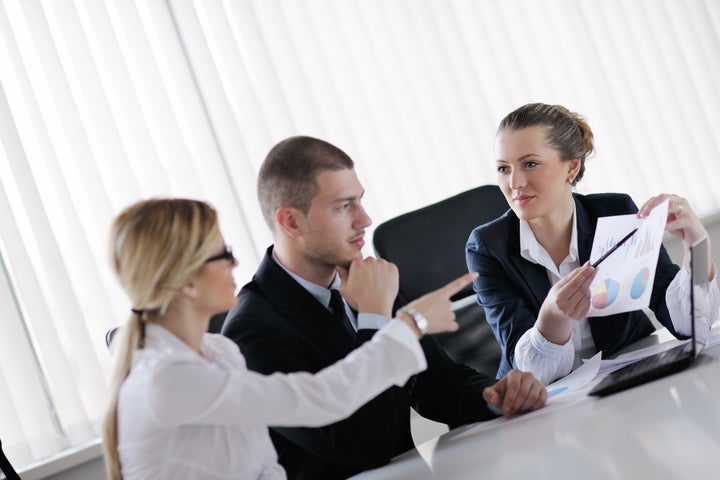 We all know that an entrepreneur is an individual who builds capital through risk and initiative. But is it nature or nurture that causes people to become entrepreneurs? Is it a combination of the two? Entrepreneurial successes are taking root each and every day; many of them were fostered from a young age.
Dave Alburty, CEO of AlburtyLab and InnovaPrep, knows firsthand how an entrepreneurial urge strikes young. From the age of 5, Dave Alburty demonstrated an entrepreneurial spirit. He found golf balls at a nearby golf course and began selling them for five to 25 cents (back when buying three new golf balls would set you back $1). Aside from earning money, Dave says he has always enjoyed the opportunity to interact with people, a practice he continues from his Main Street headquarters in Drexel, Missouri, a town of about 1,000 near Kansas City.
I come from a family of inventors and entrepreneurs. My father was in electrical engineering at McDonnell in St. Louis and was a co-inventor of the flight simulator. My middle brother is in the robotics field and invented a motorbike with a front-wheel drive. My younger brother is a high-school science teacher who developed a new business called Toilets'N Stuff, and now makes more money selling large-flush toilet parts than he does from teaching.

I graduated from selling golf balls to a newspaper route, mowing lawns, shoveling snow and doing a variety of odd jobs. I worked my way through college, which took me 13 years. I had such a wide-ranging intellectual curiosity that I was taking courses from environmental studies and biological sciences to chemical engineering, business administration, German and many others. Along the way, I obtained an associate's degree in entrepreneurial studies. From 1983 to 1996, I worked in Root Dental Labs in Kansas City, MO, and played a leadership role in dental implants. I also worked in the Midwest Research Institute (MRI) from 1990 to 2005, starting as an assistant scientist in 1993 when I finally obtained my bachelor of science in biological sciences, having amassed a total of 276 course credits.

In 2005, I left MRI to establish AlburtyLab in a somewhat unusual way. I bought 'The Cabin,' a 12'x 24' building built by a Mennonite group that consisted of 2x4s and a sheet metal exterior. This building was deposited on a foundation in my backyard, and I turned it into an aerosol research and development lab that undertook aerosol testing and evaluation projects that were too small for MRI to handle. From 2005 to 2009, my company did quality control testing for oil pumps on motorcycles until the work was outsourced to China.

In 2009, with my partner Andy Page, I formed a new business, InnovaPrep, where I serve as chairman and CEO, and Andy is president and CTO. Now three years later, we have a total of 20 employees. The business specializes in biological sample collection, concentration and preparation. We have developed several new technologies -- including a number of awarded and pending patents -- that can find biological threats at previously undetectable levels in areas such as food, drug and water safety; medical and veterinary diagnostics and industrial and environmental monitoring. One example of InnovaPrep's technology is being used in Homeland Security biomonitoring. InnovaPrep's technology was rigorously challenged by DHS and passed the test.

In 2010, the company was selected as Missouri's 2010 Technology Company of the Year, and it has exciting growth plans to go global directly from Drexel. It's an Internet, overnight delivery world, and InnovaPrep has already used that to make sales in 14 countries worldwide. We plan to double that number of countries within the next two years, and more than double sales every year for at least the next five years.
While there are many entrepreneurial success stories in which individuals were nurtured along this path, Dave's story is a clear case of a natural entrepreneur.He was wired to be an entrepreneur and has worked hard to be a great success.
In today's economic climate with unemployment high and economic growth low, many others, especially those over the age of 55, are discovering a similar entrepreneurial instinct. There are various reasons why older people are particularly drawn to new-business creation, including:
• After years of working for others, acting in accordance with established policies and procedures, creating their own business can enable them to "march to their own drummer."
• Many people 55+ are attracted by the opportunity to create a business that is responsive to their own unique needs, interests and desires.
• Almost 80 percent of people 55+ want to continue working, more than half on a part-time basis; the motivation: they need or want additional income, have a desire to continue in productive activities or for a variety of other reasons including a recognition that they may be living for 30 more years or longer.
• People 55+ have many years of experience, expertise, seasoned judgment and proven performance to support creating a new business.
• People 55+ may have developed excellent contacts in the business world that can facilitate their new business venture.
• People 55+ may have accumulated funds to support a new business, may have contacts in the financial world that can provide some financing assistance and can often start small in their own home.
• People 55+ who have continued in productive activities live longer, enjoy better health and report greater satisfaction with life than those who don't.
Check out the Center for Productive Longevity at www.ctrpl.org to share your entrepreneur success story or for a listing of the "how-tos" if you're thinking about taking the entrepreneurial route. CPL can be a valuable resource and partner to help you embark on your own entrepreneurial journey.
REAL LIFE. REAL NEWS. REAL VOICES.
Help us tell more of the stories that matter from voices that too often remain unheard.