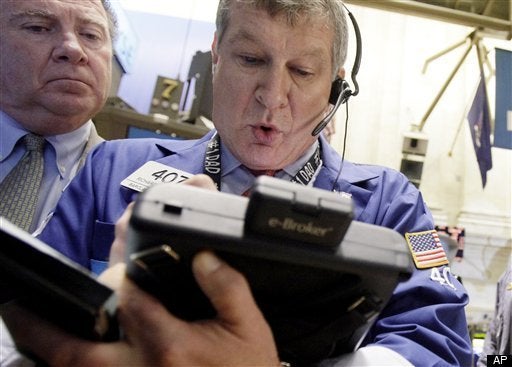 Entrepreneurs are an investor's best bet these days, according to one college professor turned money manager recently profiled by the Wall Street Journal.
Last month, Joel M. Shulman, an associate professor of entrepreneurship at Babson College, launched the EntrepreneurShares Global Fund, a mutual fund based on the theory that shares in companies with certain entrepreneurial features consistently outperform the market.
That's largely because these companies have scrappy leaders who "keep organizational costs lean, debt levels low, and expansion projects within reach," according to a research paper Shulman wrote in 2009.
By investing in companies that exhibited this entrepreneurial edge, Shulman netted annualized returns of 12% on behalf of a private investor between 2005 to 2010, compared to yearly returns in the S&P 500 of -.4% over the same period.
So how does EntrepreneurShares identify entrepreneurial firms with stock prices that are poised to take off? "We start our process with over 33,000 publicly traded companies around the world, and search our databases for information on our proprietary 15 attribute model. This is our secret sauce," says the fund's website.
Among the most important ingredients in Shulman's secret sauce is organizational simplicity. "We're looking for the opposite of bureaucracy," Shulman told the WSJ. While non-entrepreneurial firms use cheap capital to create "bloated organizational structures, payrolls, and layers of red tape," entrepreneurial companies have less bureaucratic build-up, enabling them to adapt quickly to changing market conditions.
Organic growth, rather than growth spurred by the acquisition of other firms, is another trait Shulman looks for in potential portfolio companies.
According to Shulman, non-entrepreneurial businesses tend to expand by acquiring companies with borrowed capital. They funnel the resulting revenue into plump executive pay packages, and dole out high dividends to curry shareholder favor. Entrepreneurial businesses, on the other hand, generate growth through strategic partnerships and revolutionary business platforms. This kind of expansion allows management to better control the products or services they offer as well as the firm's culture. Plus, organic growth makes firms less vulnerable to credit contractions in the marketplace because it doesn't require heavy borrowing.
U.S. small-cap stocks, which have fared quite well over the last decade, make up 60 percent of the EntrepreneurShares Global Fund. But the focus on small companies might raise red flags for some investors. Smaller firms tend to have limited liquidity and greater price volatility, the fund's prospectus points out. Further, success at these companies hinges on the efforts of a small number of individuals.
Related
Popular in the Community