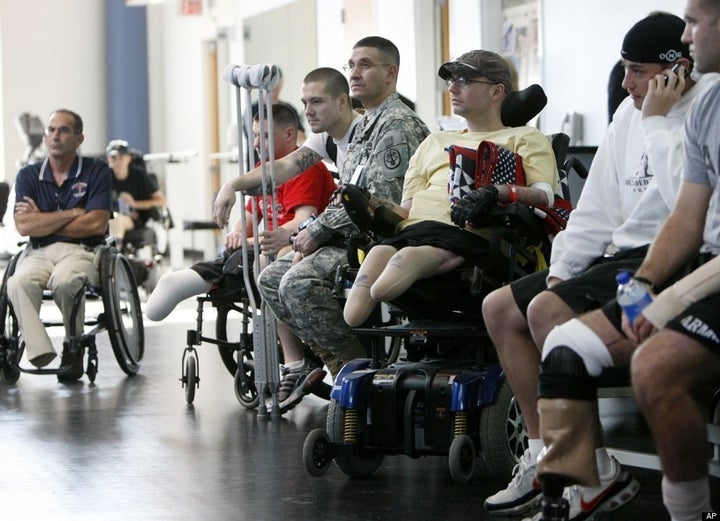 In 2007, 20 disabled veterans graduated from the Entrepreneurship Bootcamp for Veterans with Disabilities (EBV) at Syracuse University. They were the first to experience a week-long course in entrepreneurship designed by former Air Force man and assistant professor of entrepreneurship J. Michael Haynie.
Adjusting to civilian life after serving in the armed forces can be a difficult task, leaving many veterans struggling to find jobs. For disabled veterans, the obstacles are even greater -- especially when ongoing medical care makes it difficult for them to work a steady 9 to 5 job. Haynie felt that disabled veterans should be afforded opportunities to learn how to start their own businesses. To meet this goal, Haynie started EBV, a free crash course in entrepreneurship open to veterans who have served since 2001, that were forced into retirement by a "service-related" injury.
Haynie said the military cultivates many attributes of successful entrepreneurs, including the ability to assess risk, overcome obstacles, build teams and manage significant resources.

Out of the first class of 20 at Syracuse University in 2007, 14 are running their own businesses full-time, Haynie said. Four generated more than $1 million in revenue last year.
The EBV program is now offered at six universities across the country: the Whitman School of Management at Syracuse University, UCLA Anderson School of Management, Florida State University's College of Business, Mays Business School at Texas A&M, the Krannert School of Management at Purdue University and the University of Connecticut School of Business.
Americans that wish to support the Entrepreneurship Bootcamp for Veterans with Disabilities can make a donation to the EBV Foundation.
Related
Popular in the Community