Mirza Tihic: Director of Program Support Services at IVMF
On March 1, 2014, Jamie Critelli, of the 2012 EBV class at UConn class and owner of Floral Beauty Greenhouses, paid back IVMF's first Kiva Zip loan. This $5,000 loan was used to fully automate his greenhouse watering to help Jamie cut down on employee overtime costs each year during peak season. Overtime costs are currently $0 each season and his employees can concentrate on other value-adding activities.
Jamie just submitted a new loan application, this time seeking $10,000 to obtain a NYSERDA grant to increase the energy efficiency of his greenhouses and introduce new products that can be sold year round.
All loans that have been approved by IVMF so far have been paid on time - this success can be partly attributed to the EBV program's selection of high-quality, passionate veteran entrepreneurs (or vet-repreneurs) for its program. True credit goes to the veterans themselves, though, who have demonstrated the character associated with former military members, representing moral values and good citizenship earned through service in uniform. Their character is reflected in the hard work and efforts that go into building a strong business plan and the work ethic needed to start, sustain, and grow a business.
Kiva Zip loans have helped vet-repreneurs in many different ways - as diverse as the veterans' businesses themselves:
Jamie used his loan to reduce his operating expenses, and now he is seeking a new loan to gap fund his grant.
One micro-loan was used toward the patenting and licensing of a product.
A $2,000 micro-loan allowed a veteran to introduce his BBQ Sauce into Hy-Vee grocery stores across the Midwest.
One company used its loan to develop a professional website and increase their national reach.
Three businesses used5,000 each as their start-up capital.
One business used a micro-loan to expand its market into new state.
Kiva Zip micro-loans have contributed toward EBV's success rate, where 66% of program graduates start a business within six months of graduation. Crowd funding programs such as Kiva Zip have enabled 90% of EBV start-up businesses to sustain and grow their businesses.
Finally, Kiva Zip's model adds another level of value - social value. It allows us, citizens and non-veterans, to give back to the men and women who have served our nation. It allows us to serve those who have served us, without much effort, considering that the funds we lend will most likely be returned to us by these once brave service members, now brave entrepreneurs.
Join us in serving those who have served. Support brave vet-repreneurs such as Jamie and enable them to continue serving our nation in developing and growing economic opportunities for us all.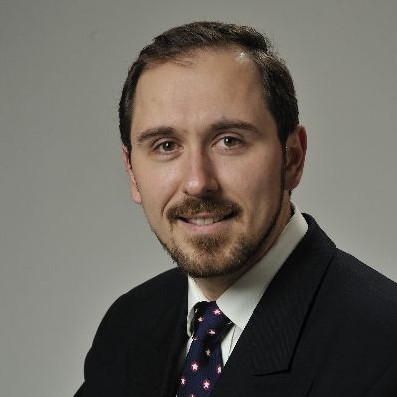 Tihic oversees all post-engagement support of veterans and military family members who have completed training through the institute's portfolio of entrepreneurship programs. He is charged with developing and expanding the IVMF's current portfolio of resources to aid program graduates in their transition to business ownership to create an even greater focus on post-engagement support. He oversees all aspects of the national EBV-Technical Assistance Program (EBV-TAP), which helps Entrepreneurship Bootcamp for Veterans with Disabilities and Veterans' Families program graduates realize and accomplish their professional and personal goals by providing mentors and corporate resource providers to help launch their businesses. In addition, he interfaces with IVMF education program managers, external program directors and stakeholders to further post-program support of veterans and military family members engaged with the IVMF.
REAL LIFE. REAL NEWS. REAL VOICES.
Help us tell more of the stories that matter from voices that too often remain unheard.