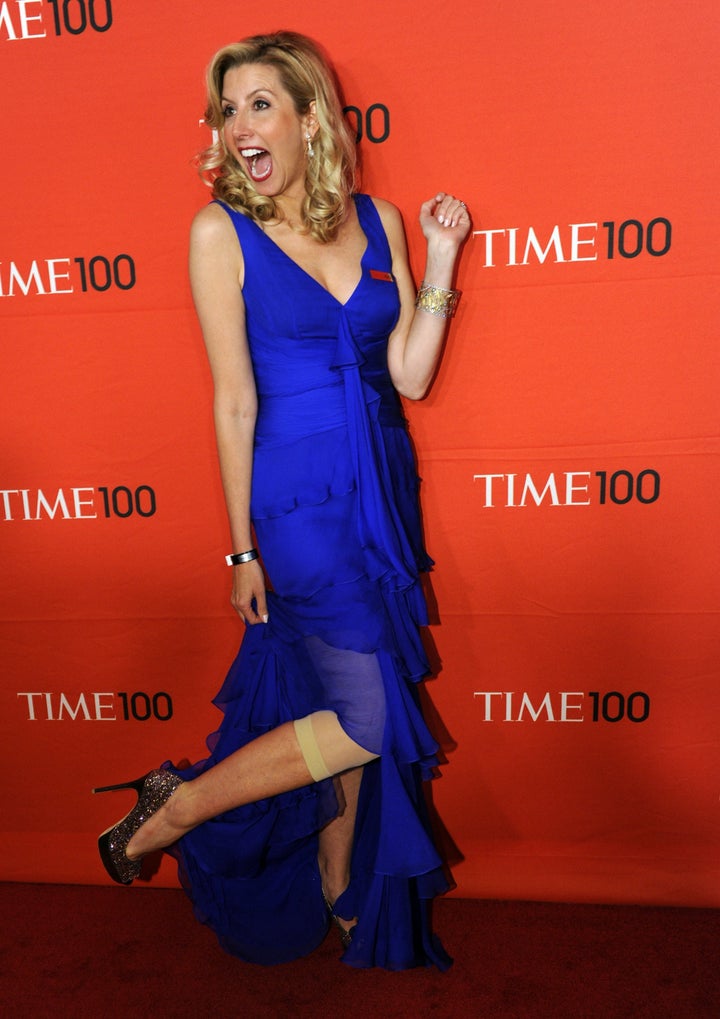 "We all die. The goal isn't to live forever; the goal is to create something that will."
- Chuck Palahniuk (author of Fight Club)
There's almost nothing I like more than meeting entrepreneurs and hearing their fascinating life stories -- so I was thrilled to head to the 2012 Induction Event for the Entrepreneurship Hall of Fame (EHOF) in Atlanta recently.
I was invited to accept the Philanthropic & Social Entrepreneur Award for the contributions that The Network for Teaching Entrepreneurship (NFTE), which I founded, has made to the world of entrepreneurship by teaching thousands of at-risk youth worldwide to create and operate their own small businesses.
I couldn't wait to rub elbows with this year's inductees, including Spanx founder Sara Blakely; Harris Rosen, President and CEO of Rosen Hotels & Resorts; Dina Dwyer of The Dwyer Group, accepting on behalf of her father, Don; Chick-fil-A founder S. Truett Cathy, Subway founder Fred DeLuca, and Dave Anderson of Famous Dave's BBQ. I arrived at The Estate, a beautiful country home in Buckhead, Georgia, eager to mingle with over 170 entrepreneurs from across the country.
I had my first entrepreneur sighting as soon as I walked into the reception area -- Fred DeLuca, founder of the wildly successful Subway restaurant franchise, who was there to accept the coveted "E" award. Fred has not only helped to create over 400,000 jobs, his company has revolutionized the fast-food industry by creating healthy fast food that actually helps people lose weight and feel better. This kind of innovative thinking is what excites me about entrepreneurship. At NFTE, we always teach our kids, "Where other people see problems, entrepreneurs see opportunities!"
I immediately walked up to Fred to say hello. We had initially met 25 years ago when I wrote him a fan letter. At that time, I was just getting started with one of my first entrepreneurship projects for disadvantaged youth. Jersey Mikes was a sandwich shop in Newark, New Jersey, that NFTE bought and planned to have operated by troubled teens who had been incarcerated and had gone through NFTE's entrepreneurship training. It was our first "real-life" lab for our budding youth entrepreneurship program.
Before we opened Jersey Mike's, though, I wanted to talk to an expert in fast food, so I reached out to Fred. He couldn't have been kinder. Fred picked me up from the train station in Connecticut and drove me all over New Haven, showing me each of his local Subway restaurants. He was incredibly generous with his time and insight. He gave me very helpful tips for getting Jersey Mike's up and running. We ran Jersey Mike's successfully for five years, training roughly 100 teenagers.
It was great to see him again, and I felt proud to share with him how far NFTE had come since then. Today, we reach about 60,000 at-risk youth annually in 16 countries with our award-winning entrepreneurship curriculum.
The induction ceremony kicked off with a video that asked "What Is an Entrepreneur?" Next we heard from each of the inductees. What a magical evening! Sara Blakely of Spanx -- a product that nearly every movie star wears while walking the red carpet -- looked like a movie star herself as she described how she sold fax machines door to door before getting the idea for Spanx. (EHOF Induction Photo Album)

David Anderson of Famous Dave's BBQ made me cry with his story of adversity, frustration and even bankruptcy, and his heartfelt belief that if you work hard and never give up on your dreams, one day you will succeed. Dave overcame a wide variety of obstacles, and has built a national franchise that has created tens of thousands of jobs.
I was particularly touched to hear both Sara and Dave mention the difficulties they had with test taking, and how sometimes standardized testing in their schools had made them feel like failures. In Sara's case, her issues with test taking kept her out of law school -- and thank goodness for that, given all the jobs and wealth she has created! Dave is a Native American, and has gone out of his way to work with at-risk youth, recently winning recognition from Oprah's Angel Network.
As I sat with my NFTE colleagues Deidre Lee and Kate Palmer, and our partners at Georgia Pacific -- JaKathryn Ross, Curley Dossman, Scott Brown and his wife Natasha -- I thought about all the kids I've met over the years who weren't good at taking tests either and felt like failures until starting their own small businesses gave them pride of ownership and a sense of achievement. I believe we need to provide entrepreneurship education in every school in America, to unleash this incredible potential, not only for our youth, but to strengthen our communities and our nation.
Some of this unleashed potential was sitting beside me -- Rodney Walker and Michael Simmons, two of the top young leaders of their generation and both proud NFTE grads, came with me to the ceremony. I also got to see some of the best friends and legendary entrepreneurship educators who have ever existed: Scott Schickler, Jennifer Kushell, Juan Casimiro and Duane Moyer. All four have worked at NFTE, and now have successful careers and reputations in the field of education. Brian Biondi, a NFTE advisory board member and dear friend, also cheered us on.

Perhaps my favorite part of the evening, however, was watching the founder and executive director of the Entrepreneurship Hall of Fame and its home, the EPICenter, Mitch Schlimer, orchestrate the evening. Mitch recently moved the Entrepreneurship Hall of Fame into its permanent home at the EpiCenter in downtown Atlanta. Dynamic and charismatic -- a true visionary -- Mitch has worked on the EHOF this for ten years. To see him guide the evening was beautiful and inspiring.
Mitch's entrepreneurial career began at age five, when he sold pretzels from a street cart with his grandfather in Queens. After learning invaluable "street smarts," Mitch spent the next three decades identifying and filling various needs in the consumer marketplace, becoming him one of the nation's leading serial innovators and entrepreneurs.

A passionate tennis player, he opened Mitch Schlimer Tennis Academy and pro shops in the late 1970s. When his shops were robbed and he experienced the headaches of trying to obtain proper reimbursement from insurance companies, Mitch created a comprehensive system that would video a home or business for insurance purposes. Eventually, he founded the nation's first comprehensive video services company, which did video inventories, video yearbooks, video wills and depositions, sales and training tapes and much more.
Mitch expanded the business through franchising, as he did with several other businesses he created. For years, he hosted Franchising Today on Lifetime. He also produced and directed Franchise Explosion, an award-winning, how-to video on franchising. Mitch met and developed relationships with some of the nation's greatest entrepreneurs including Fred DeLuca, founder of Subway; the late Anthony Martino, founder of AAMCO and Maaco; Bud Hadfield, founder of Kwik Kopy; and the late William Rosenberg, founder of Dunkin' Donuts.

In late 1993, he launched his national radio talk show Let's Talk Business dedicated to entrepreneurship, small business and franchising, interviewing some of the greatest entrepreneurs of our time.
Having heard so many great entrepreneurship stories, Mitch always felt there should be a place that would both recognize great entrepreneurs and provide an opportunity for our nation's youth to learn from their stories. As Mitch once said, "You can find a Hall of Fame for quilting but nowhere is there a Hall of Fame for entrepreneurs." He began working to make this dream come true, and today the Entrepreneurship Hall of Fame and Museum is a reality at the EPICenter on 245 Peachtree Center Avenue in downtown Atlanta, although Mitch is already looking for a bigger space.
I asked Mitch how he has accomplished so much in one lifetime, and he sent me this poem. Words to live by!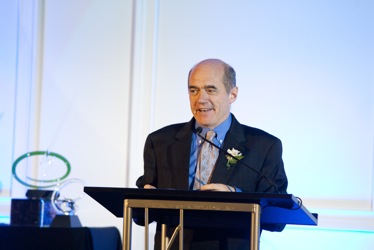 Steve Mariotti accepting Philanthropic and Social Entrepreneurship Award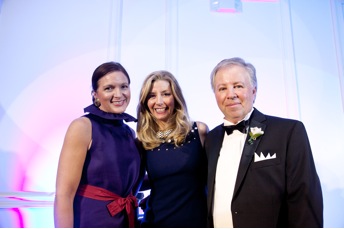 Left to right: Lara Hodgson of Nourish, Inductee Sara Blakely of Spanx and EpiCenter and Entrepreneurship Hall of Fame founder Mitch Schlimer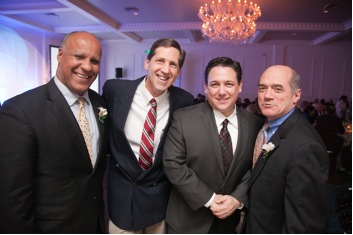 Steve Mariotti and former NFTE Executives/Teachers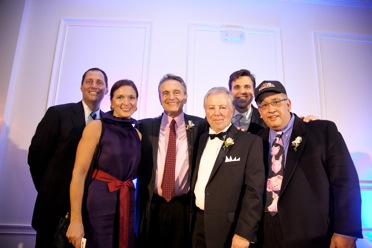 From left to right: Cassey Hodgson, Lara Hodgson, Fred DeLuca (Subway founder), Mitch Schlimer, Conn Jackson and Dave Anderson (Famous Dave's)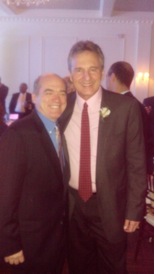 Steve Mariotti and Fred DeLuca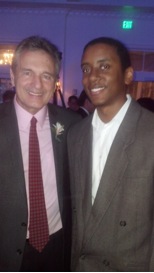 Fred DeLuca and NFTE alumn, Rodney Walker
Related
Popular in the Community