Child labor is just one of the many evils. And many NGOs are fighting it. The government's free Right to Primary Education act is also a glimpse of hope for seeing the decreasing rate of out-of-school children in India. Imagine, what could a crowd-sourced map of every point in the city look like, where you create a spot for a child under 15, working and pin it to a map and connected to the nearest municipal schools to alert them. Technology can be definitely a powerful medium in helping us get there. And above and beyond technology, is the power of Entrepreneurship. By 2020, India would be the youngest nation in the world, with a median population age of 29 years. Just as the world is going crazy about Millennials behavior, their self-obsession to getting likes, their attitude of not following conventional paths, we in India are still thinking how to turn this youth base into treasure before it turns into liabilities. The new government has introduced policies and initiatives like Make in India, Skill Development, Digital India and more but they are useless if people do not know what to do with them.
Social Innovation and Entrepreneurship in India

Entrepreneurship scene in India is booming. The headlines are staring to change from B schools students getting hefty pay packages to how much a tech startup raised in recent funding round. However, an average Indian middle class guy from a city college sill thinks - Why to start a company when I can get a campus placement offer even before I graduate? I will work for two years, prepare for an MBA entrance exam, or get some corporate experience, save some money, build my network and then start my company. You really think or believe that you have so much time? Even if you start executing that plan right now, you will end up plunging into entrepreneurship 5-6 years from now. You don't know what the world is going to be then, or strictly speaking in business terms, what the markets are going to look like. The economies of different countries are interlinked and fragile and in last 7 years we have seen how it affects our local inflation and our ability to raise investment dollars.
At Ycenter India, I asked ourselves - How do we create an army of young leaders who are looking to tackle these problems and get their hands dirty. How do we help students break the molds created by Indian norms, traditions and society that restricts them to take the plunge and create their own paths. Hence, July 2015, we launched India's NEXT40 - a 6 Week Social Innovation program for Indian students and young professionals to create impactful businesses. In this process we had some key learning
The word "Social" is often misunderstood or not understood at all

When we launched this program and started receiving applications from all over India, during interview, when the applicant had a chance to ask us questions, 3 out of 5, asked or rather told us - Can they start a for-profit company and not a social enterprise? That's when we realized that we have a much bigger job at hand, which involves changing the mindset. For many practical purposes, the world seems majorly divided into businesses that make money and then non-profits that do well. A lot of these folks do not know that non-profit can and should have a revenue stream as well; of course it also includes getting foundational grants and donations.
Very little emphasis on story telling and understanding problem

A lot of entrepreneurs pitch their product and its features for two reasons
to get a media publication pick it up
to get potential investors interested in them/their company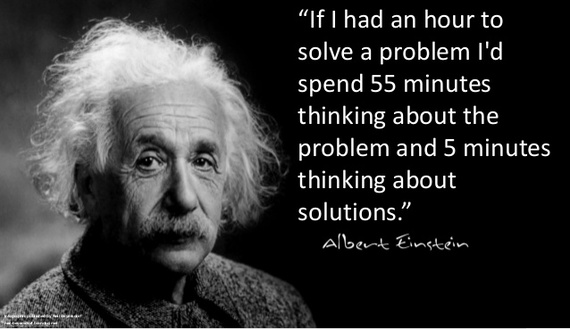 Through our program, we asked our Innovators at India's NEXT40 program to focus on understanding the problems at depth, live it first hand and if they already have lived through it, then share that experience in the form of a story that builds a gateway for the world (Your customer, investors, media) to connect with them and understand Why they should be trusted to solve this problem? It adds a layer of genuineness to your work.
Teaching about Social Innovation and Entrepreneurship is not possible - is not true

Teaching about Entrepreneurship to Indian youth in 6 weeks is not possible, is not true. A small start-up enterprise like Ycenter was able to do it. At the end of these 6 weeks, we had 6 BIG ideas ready to be turned into companies. Ranging from Energy, Youth Employment, Mental Health and Wellness, Civic Engagement Platform and Higher Education Counseling.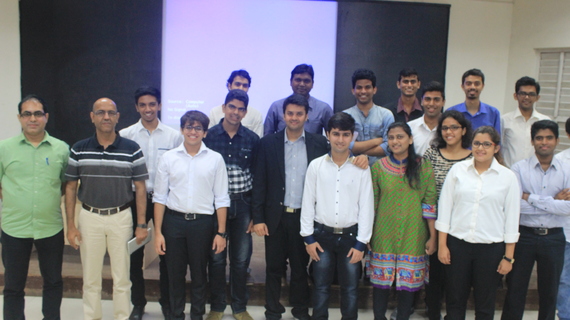 Picture Courtesy: Ycenter India's NEXT40 Batch of 2015 Final Pitch Day at KJ Somaiya Institute Of Management Studies And Research, Mumbai
India has seen the transition of 1970-80s as the era of government jobs to 90s and first decade of 21st century as the golden era of private jobs and all the way up until in 2009-10 when we realized the need to re-evaluate the power of businesses. And this led to a natural call to create businesses that are ethically right and create a real value for customers. The current Indian attitude is that of #KyaFarakPadtaHai, also a social media campaign that we drove in Mumbai in June 2015, which literally translates as "What difference does it make?!" has a prominent pessimistic connotation. I believe that, its time for Indian youth to look beyond regular e-commerce companies and explore the world of Social Innovation and Entrepreneurship and solve real problems because #FarakPadtaHai (translation: #BecauseItMatters).
Calling all HuffPost superfans!
Sign up for membership to become a founding member and help shape HuffPost's next chapter