 I always wondered how I would react the first time somebody shot at me. I was twenty-three years old the first time it happened; a burst of AK-47 fire stitching a pattern in the concrete wall just above my head, showering my face with jagged shards and bits. The initial choice was simple: fight or flee. I fought. The subsequent choices were important, but not as important as that initial one -- the one that had kept me up at night.
What I did not anticipate, and what I could not control, was how the capricious whims of war would transform me. In August 2007, my unit, at great cost, had just driven Al-Qaida militants from a neighborhood in Baghdad called Dora, nicknamed Al-Qaida's "Alamo." My platoon was leaving the neighborhood at dusk, and, as we drove towards a highway that would take us back to our base, we paused for a moment to talk with another American unit. Next to my vehicle, a little girl in a white dress was dancing in the street. She had a doll clutched in her hands and her long dark hair unfurled behind her as she twirled on her bare feet. I could see her mom watching over her from the gate of her house. I waved at her and she waved back at me.
I remember the orange flash right next to the girl. A cloud of dust obscured everything for a moment, but then it cleared and I saw her on the ground, still. Then I was on the radio, one part of me giving orders to my medic to render aid while the other part of me recoiled in horror. My medic and the sniper team ran out from our vehicles to that little girl; while mortars fell around them, they carried her, as limp as the doll she had clutched in her hands, in their arms to a nearby Iraqi Army base. But it was too late, of course.
I cried that night in my trailer back on our base. We had worked so hard to protect that girl and her family from Al-Qaida, yet it was the Shi'a, a different sectarian group, that had taken her life. I thought about the friends I had lost over the preceding fourteen months and my own close calls. There was no rhyme or reason to who lived and who died. It was all chance.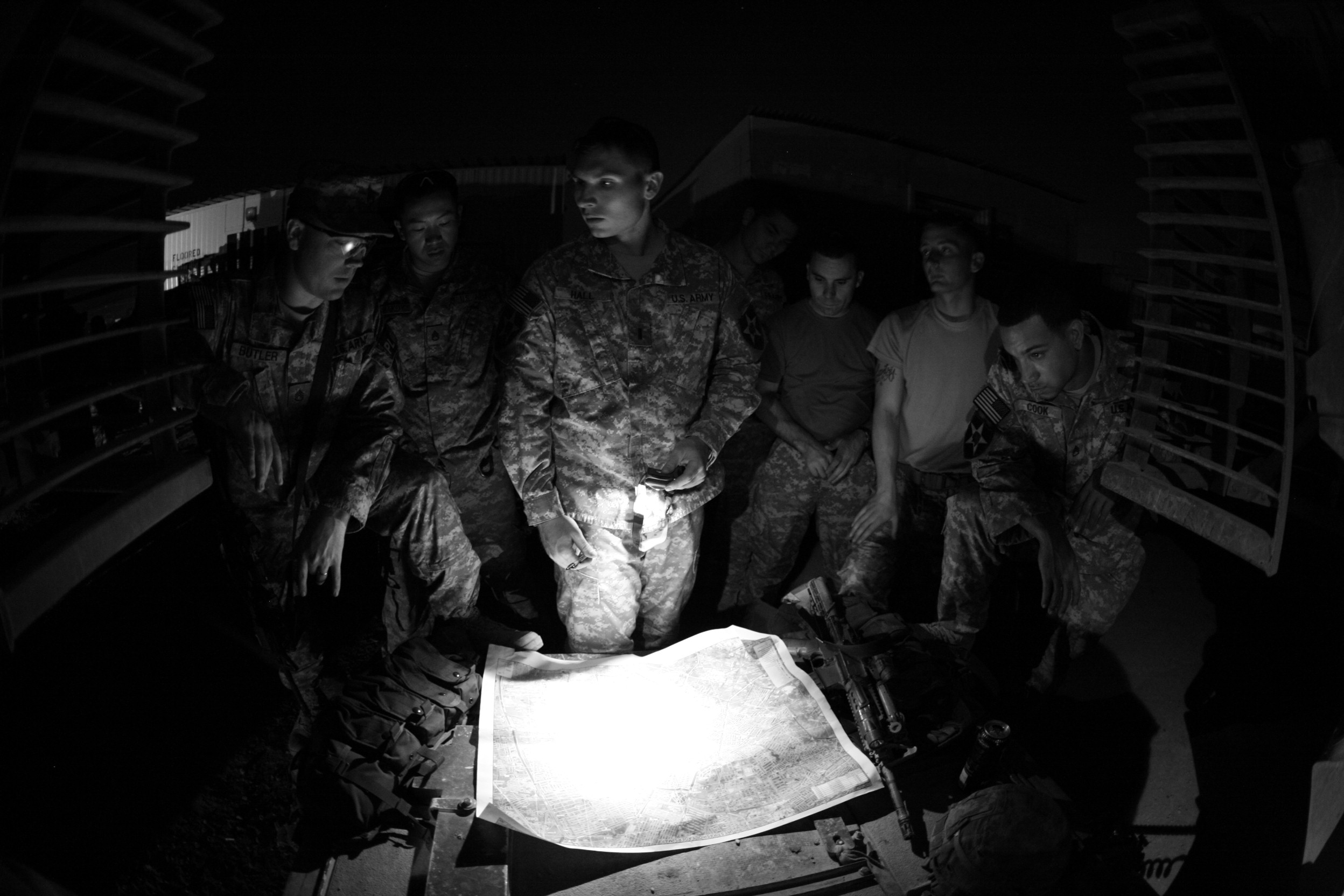 I often go back to that moment when I have to make a significant decision in my life. It helps me focus on what really matters.
After I left the Army, I attended Harvard Business School where most of my peers went on to join top management consulting firms or investment banks. Although I was tempted to accept a six figure compensation package with a top consulting firm, I applied the lessons I had learned in the military to strike out on my own and start a tech company that serves the military and veteran community, Troop ID.
The five lessons below are distilled from what I have learned in combat and as an entrepreneur:
1. Don't Get Trapped: While combat forces an immediate binary choice to join the fight or hide, the choice between entrepreneurship and a big corporate job does not require an immediate decision. Because entrepreneurship is both risky and easily deferred, many of my peers choose the safety of a guaranteed salary and jobs they didn't love. Over time, as salaries and families grow, people get trapped. Don't get trapped.
2. Use the Bus Test: While contemplating a six digit compensation package at a large company, I thought about my time in Iraq. Ultimately, I decided that if I got hit by a bus the next morning, I would rather die doing something I loved rather than something I settled for because it was safer. (Author's note: Do not apply the bus test when deciding whether or not to eat ice cream.)
3. Be Mission Driven: Work on solving a problem you are incredibly passionate about solving, for you will need every ounce of that passion during the hardest days. I was tempted to quit many times in Ranger School, and I was tempted to give up during the early, lonely days of entrepreneurship when I was sleeping on a friend's couch or on the floor of his walk-in closet. In both cases, staying the course proved to be an incredibly rewarding decision that stretched the bounds of my creativity and my resolve to the extent that I learned new things about myself. More importantly, my commitment made me exponentially more credible to others.
4. Care: There is a saying in the Army that when a leader passes a soldier who is violating a unit standard without correcting him, then they have just set a new standard for the unit. Ultimately, doing the right thing boils down to caring more about the organization than you care about your own popularity or comfort level. More importantly, if you let some employees violate standards repeatedly then your good employees who abide by the rules will begin to resent the double-standard and, eventually, you. Leaders who nurture great habits and are ruthless in enforcing standards make the office a professional, and fair, place to work.
5. Play to Your Strengths: The most important lesson I've learned about leadership is to be authentic. As long as you are really good at some things, you can freely admit that you are terrible at other things. I guarantee that your reports will already know what tasks you are terrible at anyway so you might as well be in on the joke. Don't try to be good at those tasks. Just learn enough to be informed and make sure you trust the people in charge of those tasks.
For seven months after graduating from Harvard Business School I was technically homeless and, worse, I was alone. Entrepreneurship, unlike the military, does not come with a pre-built team. But I found a mentor in Kelly Perdew and I kept plugging away at my idea, drinking coffee by the gallon and pitching various iterations of my business to everyone I met.
While we have a long way to go, Troop ID employs 15 people today. We are enabling service members and veterans to claim benefits online, from discounts at Under Armour to military and veteran lift passes at Telluride Ski Resort to skill training programs subsidized by the Veterans Affairs' Innovation Center. The White House commended us for our work, and we just won a business competition and a trip to Vegas.
I am taking full advantage of the time that has been given to me. I'm no longer sleeping in closets. I have a home. I'm making a difference.
Calling all HuffPost superfans!
Sign up for membership to become a founding member and help shape HuffPost's next chapter