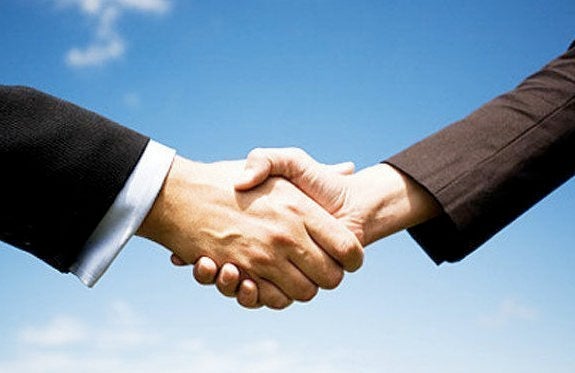 When you think of entrepreneurial colleges, places like MIT, Stanford, Harvard and Cal Tech immediately come to mind. But according to Forbes, the school beating them all is Babson College, a small Massachusetts institution with a curriculum dedicated solely to encouraging entrepreneurship. Students receive hands-on experience running a business, learn about the history of innovation and have a chance to get insights from high-profile mentors and entrepreneurs.
While Babson's focus could once have been considered a niche, more capacity is clearly in the offing: According to a new survey of Generation Y workers (those ages 18-29), the third-most common college major for that group is "entrepreneurial studies," while CNBC quotes a Kauffman Foundation report that there are now 2,335 full-time undergraduate and graduate entrepreneurship programs.
In addition, even business school students are clamoring for more entrepreneurship classes (when they're not forgoing traditional MBA programs altogether for ones geared toward preparing students to lead startups, that is): That same CNBC article notes a Kauffman Foundation statistic that in 1970, just 16 business schools had entrepreneurship classes; today, more than 2,000 offer them.
Despite the (ever-increasing) popularity of these programs, can we actually teach students to generate revolutionary ideas -- or even find those inventions which make our lives easier or better by improving upon existing inventions? You can lead potential entrepreneurs to resources, but can you make them innovate? However, not up for debate is that the country needs to create new technologies and companies that will create new jobs -- and to become globally competitive, these new enterprises need to be innovative.
It appears entrepreneurial education encourages students to develop traits and skills which are applicable to the workforce -- in whatever profession they choose. Just take a look at one of the objectives of Babson's forthcoming Entrepreneur's Bootcamp: A Deep Dive for New Ventures: "[Participants will] learn key assessment and feasibility techniques including ideation, product definition, rapid iteration testing and designing the minimum viable product." What company that's made product mistakes (or worse) wouldn't want to have employees with those skills and that knowledge?
Here are some of the other more crucial takeaways from an entrepreneurial curriculum.
Higher-Level Thinking Skills
Entrepreneurship is an abstract concept with many different dimensions and practical applications. Mark Dobeck, an assistant professor in the Department of Management and Labor at Cleveland State University, sees how entrepreneurship education encourages similarly abstract thinking. "It teaches people to deal with ambiguity, to be creative, to develop conceptual thinking, and also to develop critical thinking skills." These skills make people "more aware of what's going on around them, and gets them to ask questions -- why, and how does this work."
Applied Functional Knowledge
Many people confuse entrepreneurship education with basic business education, the type based around disciplines such as finance, accounting or management. There is a difference -- but the two go hand in hand, and often complement each other. For instance, a Babson College freshman year staple is "Foundations of Management and Entrepreneurship," during which students start their own business and get real-world experience in the field.
Whether you're perfecting an elevator pitch to investors, preparing a presentation or even coordinating information within your team, communication is one of the most crucial skill sets. That's something entrepreneur Tom Lix, who teaches entrepreneurship courses at Lake Erie College, stresses to his students. "I focus on helping them learn how to communicate their idea -- helping them learn how to write it down, how to speak about it, how to get other people as excited about their idea as they are." Tom should know: He's CEO of his own startup, Cleveland Whiskey.
Learning about successful startups is instructive. Among other things, it demonstrates the power of possibility and serves as inspiration. "Entrepreneurial education shows you what could be done," says Kyle Hamblin of JVT Aerospace. "It gives insight into how businesses start and grow. It's good for you if you're in the corporate world -- you understand why your business is operating the way it is."
Flexibility is a trait shared by successful entrepreneurs. It's also an increasingly valuable skill to have in any employment situation, as few jobs today have a static, cast-in-concrete description. Those workers who are able to adjust to the unexpected are better off, says Dave Crain, Director of Entrepreneurial Services at The Incubator at MAGNET in Cleveland. "Even if you don't start your own business as a founder, all of us in our own jobs are doing new things all the time. And if you're adding value to your company, hopefully you are taking risks and trying new things, rolling out new programs, and taking new ideas and concepts to your boss."
Entrepreneurship is risky -- but those who practice also tend to be ambitious. That can also be a very good thing in the modern workplace. "Companies today are looking for people who want to treat the business like their own," says Michael Vara, a student at Cleveland State University. "So even if you end up in a corporate job, if you want to get promoted, if you want to become management, if you want to become an executive or a CEO someday, having that entrepreneurial mindset, you can actually focus what you're doing and treat the business like your own. That's only going to make your career that much better."
While entrepreneurship classes are designed to give budding entrepreneurs the tools to turn a new idea into reality, their value may be even greater than that: I think it gives all students the ability to view their careers and opportunities in a different light. It's so important that the benefits of an entrepreneurial-focused education are available to all students -- and not just those planning on entering the startup world. With the pace of change in businesses operating in any size industry, much of what is being taught in entrepreneurship classes could mean a great deal to a company's long-term growth and success.
Popular in the Community