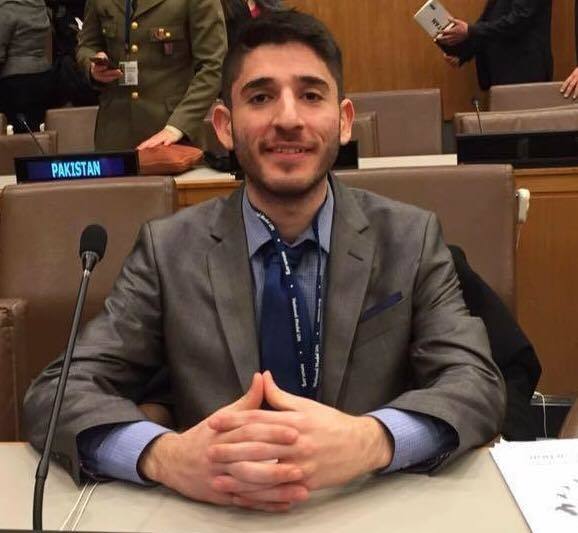 I'm sharing this post by my friend, Rani Allan. I was also denied entry from entering Palestine in 2012.
Going to Palestine has been one of my biggest dreams. To connect with my ancestral homeland by walking the streets of Jerusalem, visiting the villages of my grandparents, strolling on the beach in Jaffa, and eating knafeh in Nablus. I was also looking forward to meeting with organizations around Palestine that advocate for Palestinian rights. As a Palestinian in the diaspora, establishing links with Palestinians living in our homeland is an important part of affirming our collective identity as a people. Yet this dream was shattered.
On July 24, Israel denied me entry to my ancestral homeland for the second time. The first time, in January 2015, included 11 hours of interrogation with two Israeli officers yelling and banging on a table, accusing me of lying as they scoured my cell phone. This time, I was held for five hours and the questions I was asked reflect the premises of exclusion and segregation on which the Israeli state operates.
I was questioned about the names of my relatives, where they were born and my links to Palestine. After I answered their questions, the Israeli authorities decided I'm a threat simply because I'm a descendant of Palestinian refugees expelled from their homes during the establishment of Israel in 1948. More than 750,000 Palestinians were forced into exile by Israeli forces in what is known as the Nakba.
Four years after the Nakba, in 1952, Israel officially banned all Palestinian refugees from returning home. It's called the "Entry Into Israel Law", the very same law cited on my denial of entry letter. While keeping Palestinians in exile, Israeli law offers citizenship to anyone in the world who is Jewish. Meanwhile, pro-Israel organizations fund trips such as Birthright that send up to 40,000 young Jewish adults to Israel and occupied Palestine each year. At Hunter College where I study, a trip was recently coordinated by the Hillel chapter to bring non-Palestinians to visit the ruins of ethnically-cleansed Palestinian villages.
Yet nonetheless, the number of Palestinian refugees continues to increase, as does their plight at the hands of the Israeli occupation and Israel's denial of Palestinian refugees' right to return to their homes and lands. In Gaza, where more than 80 percent of the population are refugees, the people are now living with very limited access to electricity, clean water and other basic humanitarian needs due to Israel's ten-year siege and blockade.
Despite being born in the U.S. and carrying an American passport, the fact that I was a Palestinian attempting to enter Palestine was contrary to the interests of Israel and its racist and explicit goal of creating and maintaining a state with a Jewish-majority population. My dream was again denied. I was immediately sent to Jordan, similar to how my grandparents had to flee their homes after being threatened by Zionist militias almost 70 years ago. The reason given for my expulsion was that I looked suspicious. To Israel, suspicious and Palestinian are synonyms. This is just more of the same racial profiling and ethnic cleansing Palestinians have faced for generations.
On the same day I was denied entry, Israel prevented five American religious leaders, including a rabbi, from boarding their flight to take part in an interfaith delegation in Palestine. The group included members from American Muslims for Palestine, the Presbyterian Peace Fellowship, and Jewish Voice for Peace. They were banned because of their support for the grassroots Boycott, Divestment and Sanctions (BDS) movement for Palestinian rights. Israel recently passed a law allowing it to deny entry to anyone advocating for BDS, proving the state's policies are not driven by Jewish or democratic values, but rather political motives to safeguard its systematic colonialism and ethnic cleansing. Nowadays, anyone who practices their right to free speech to critique oppressive Israeli policies can be blacklisted and banned from entering.
Legal attacks on supporters of Palestinian rights are occurring in the U.S. as well, where the American Israel Public Affairs Committee (AIPAC) has lobbied senators and representatives in Congress to cosponsor legislation seeking to criminalize BDS. The Senate is considering the Israel Anti-Boycott Act, which would impose fines up to $1 million and prison sentences of up to 20 years for BDS advocates. Yet while the criminalization of support for Palestinian rights by Israel and its biggest ally, the U.S., has increased, so has the sentiment among Americans that the U.S. must act in the face of Israel's subjugation of the Palestinian people.
A poll conducted by Nielsen in April shows that 56 percent of Democrats and 41 percent of all Americans support sanctions against Israel for its continued expansion of illegal, Jewish-only settlements on Palestinian land, and 60 percent of Americans believe the U.S. should be neutral, instead of supporting one side over the other.
Yet despite these numbers, Israel's policies of exclusion continue with the backing of the US government. Along with banning Palestinians such as myself from visiting our homeland, it is targeting those who express sympathy and solidarity with us. While my dream has once again been deferred, I know I will see it realized someday in a future where being denied entry by Israel will be seen as an affirmation that we stood on the right side of history.
Rani Allan is of Palestinian and Lebanese descent and a senior at Hunter College majoring in political science and human rights. He is the founder and former president of the Palestine Solidarity Alliance of Hunter College and an organizer with Adalah-NY: Campaign to Boycott Israel.
Calling all HuffPost superfans!
Sign up for membership to become a founding member and help shape HuffPost's next chapter
This post was published on the now-closed HuffPost Contributor platform. Contributors control their own work and posted freely to our site. If you need to flag this entry as abusive,
send us an email
.