WASHINGTON — Three environmental organizations have asked a federal appeals court to force the Environmental Protection Agency to ban a widely used pesticide linked to brain damage in children.
A motion filed Wednesday by Earthjustice on behalf of two other organizations challenges EPA Administrator Scott Pruitt's decision last week to reject the scientific findings of his own agency and allow chlorpyrifos, an organophosphate insecticide used on fruits, vegetables and nuts, to remain on the market for agricultural use. The groups asked the court to require EPA to ban the pesticide within 30 days.
Patti Goldman, an Earthjustice attorney, told The Huffington Post that the Trump administration is failing to protect the public from a chemical its own scientists found to be dangerous.
"If the head of the EPA isn't respecting, following the law or the science, that will be of great concern across the board," Goldman said.
"The Trump administration is not above the law — and we will not let them put our kids at risk," Erik Olson, a senior attorney at NRDC, said in a statement. "The science is clear that this chemical is dangerous, yet Administrator Pruitt is ignoring findings from EPA's own experts and brushing off the courts to keep it on the market."
In November 2015, under the Obama administration, the EPA proposed permanently banning the chemical on food crops, citing potential risks to human health. In announcing his reversal last week, Pruitt said the proposed ban relied largely on studies "whose application is novel and uncertain." He called for additional study and claimed his decision was about "returning to using sound science in decision-making — rather than predetermined results."
Goldman said Pruitt is "obviously following the industry line on this." Dow Chemical Co., which produces the insecticide, said it "remains confident that authorized uses of chlorpyrifos products offer wide margins of protection for human health and safety."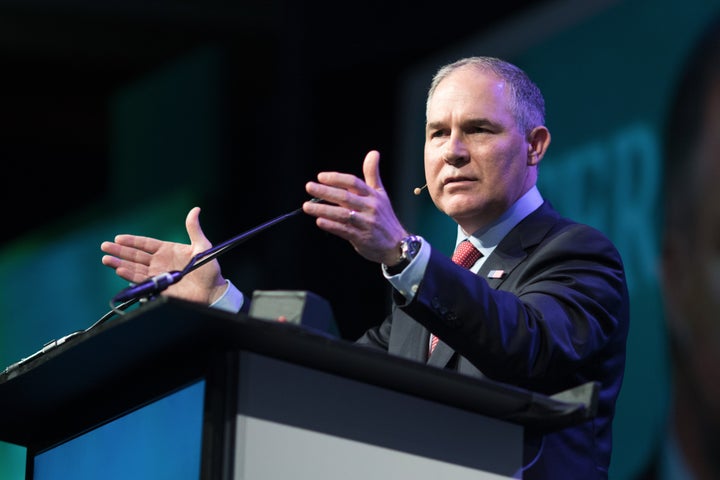 Chlorpyrifos, also known by its trade name Lorsban, is used in nearly 100 countries on more than 50 crops, including corn, soybeans, cranberries, apples, almonds and broccoli. It was largely banned for at-home use in the U.S. in 2000, but continues to be widely used on thousands of American farms. Even low-dose exposure to organophosphates, particularly in the womb, has been found to harm brain development in children, leading to higher risk of disorders like autism.
Pruitt's order has been met with a outrage from environmental groups, medical professionals and lawmakers.
Sen. Tom Carper (D-Del.) this week requested all documents related to EPA's decision, which Carper said "could undermine the trust the public has in the agency to keep its food, water and air safe." And four Democratic members of the House Committee on Energy and Commerce wrote a letter to the committee's chairman, Rep. Greg Walden (R-Ore.), urging him to investigate.
Pruitt's decision, the congressmen wrote, "increases our concern that the Trump Administration is failing to properly implement the Food Quality Protection Act." They added that the "action seems to be part of an emerging pattern" of ignoring health risks of pesticides.
In an apparent attempt to quell the unrest, the EPA website posted a press release that includes numerous statements from agricultural entities praising Pruitt's decision.
Support HuffPost
The Stakes Have Never Been Higher
Before You Go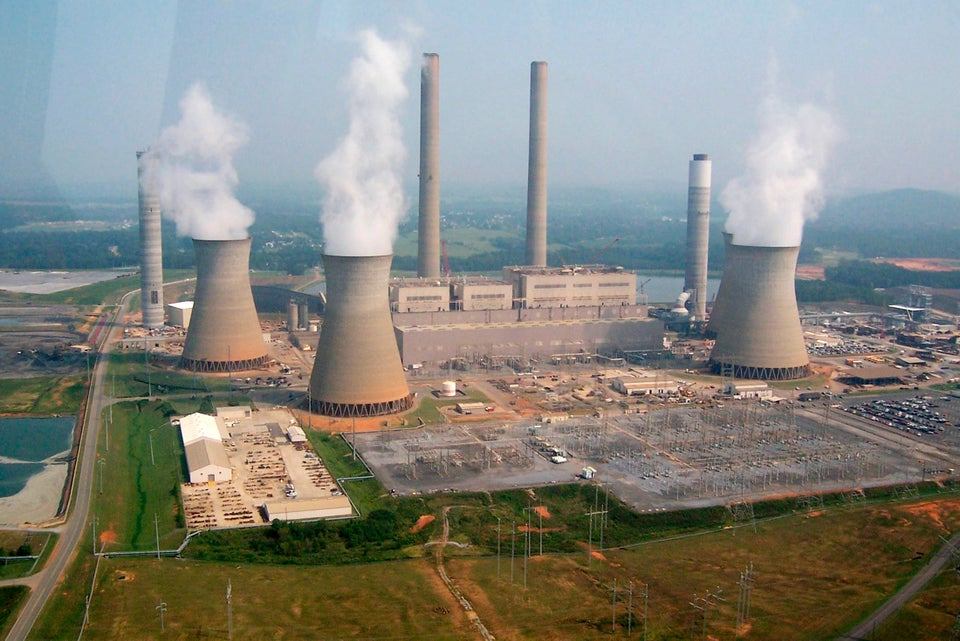 Why Scott Pruitt Is A 'Dangerous' Choice To Lead The EPA
Popular in the Community