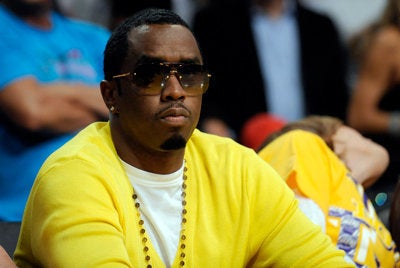 While most people are feeling the economic pinch and rearing in their spending, Sean "Diddy" Combs showed that he had money to spare with his most recent purchase of Enyce from Liz Claiborne Inc. for $20 million.
Enyce, founded in 1996 by Evan Davis, Lando Felix, and Tony Shellman, was purchased by Liz Claiborne Inc. in February 2004 for $114 million. Enyce is best known as an American Hip Hop fashion label, predominantly offering outerwear, graphic tees, denim and knits for men and boys, as well as a women's and girl's line, and a "Big and Tall" line for men.
Considering that Combs acquired Enyce for a cool $20 million, $94 million less than the price Liz Claiborne Inc. had originally paid, the depreciation in the five year period is quite appalling. Given the financial turmoil the country currently is in, one must wonder if this is a wise move on Combs' part. However, Combs' seems confident in his purchase, stating, "The current economic climate may be challenging, but we believe it is also an opportunity, and we are really excited to add Enyce to our lineup."
However, if anyone can breathe life into the fading brand, it is Combs, the mastermind behind the menswear line Sean John. With Combs' burgeoning portfolio including Zac Posen and Sean John, and his marketing of his varied television programs, Ciroc Vodka and Unforgivable by Sean John, Combs plans on quickly integrating Enyce into a hot fashion line. William McComb, Chief Executive Officer of Liz Claiborne Inc., praised Combs saying, "As a leading player in the young men's market, Sean Combs has the expertise and resources to help Enyce endure this difficult period and ultimately thrive."
It will be interesting to see how Enyce improves now that Combs is at the helm. Most likely, just on his name alone, the brand's profits will increase in a short period of time, saving this once drowning company.