Former Harvard biology professor E.O. Wilson is one of the most respected and revered conservationists alive today.
"My main worry right now is that the Republican candidate might win the election," Wilson said in an interview with The Huffington Post and its Hawaii partner Honolulu Civil Beat at the International Union for Conservation of Nature's World Conservation Congress in Honolulu.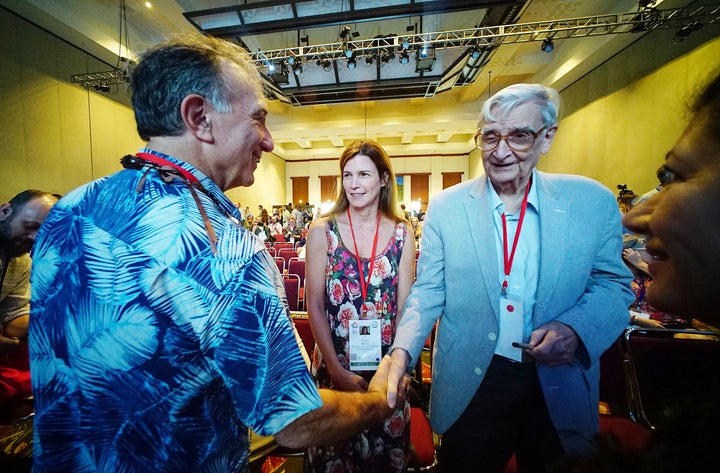 The congress, which is being held in the U.S. for the first time in IUCN's 68-year history, is the world's largest environmental and nature conservation event and is often referred to as the Olympics of conservation. This year's event drew more than 9,000 delegates from 190 nations.
Many in the environmental community would place Wilson in the same pantheon as John Muir, Aldo Leopold and Henry David Thoreau.
Wilson has won two Pulitzer Prizes for his insights into nature and how it influences the human condition. The 87-year-old is commonly referred to as the "Father of Biodiversity" for his dogged determination to protect plant and animal species and preserve the overall health of the planet.
In the interview, Wilson dismissed the notion of a Trump presidency with a chuckle, predicting the businessman won't prove victorious over Hillary Clinton in November.
For that reason, he offered a second "greatest fear."
"My main worry is nuclear war, as it should be for everybody," Wilson said, adding it could come as a result of "some stupid mistake."
"If we had a conflict with nuclear weapons use it would be horribly damaging," he stressed. "So my main concern — notice I bounced away from biological diversity, because I am concerned about the human species too — would be nuclear war."
Nukes aside, Wilson said climate change is the biggest environmental challenge facing the globe. Second to that is the loss of plant and animal species to extinction, which he said makes the globe less stable and is a "terrible, needless destruction of our most sanctioned heritage."
The scientific community has overwhelmingly accepted the realities of climate change, including the role human beings have played in driving global temperatures.
Still, many, including a large percent of Republican politicians, continue to deny its existence. Wilson said he thinks that denial is not a result of ignorance but "willful opposition" by people who would be negatively impacted, either financially or politically, by efforts to stop climate change.
Wilson now advocates for setting aside half the Earth's surface for nature so that it can remain undisturbed by humans. It was the subject of his latest book, Half-Earth, and his address to the IUCN World Conservation Congress.
Although the world faces many threats, Wilson wasn't all doom and gloom. There's been a shift in public awareness, which he said gives him great hope for the future.
"We're going green," he said. "It's pastel green, but it's still green."
Before You Go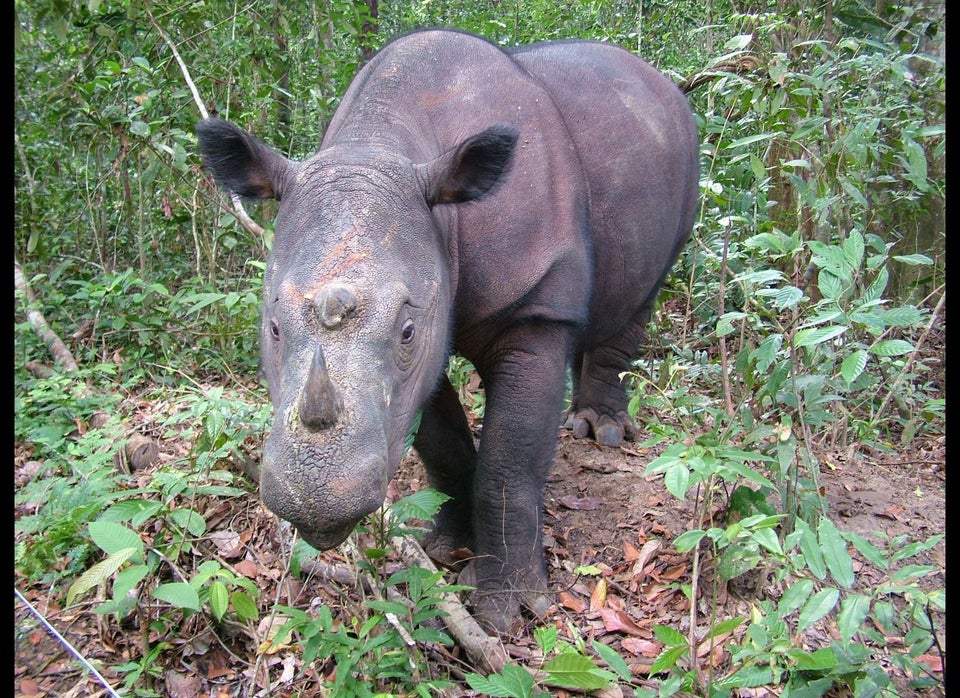 Most Threatened Species
Popular in the Community