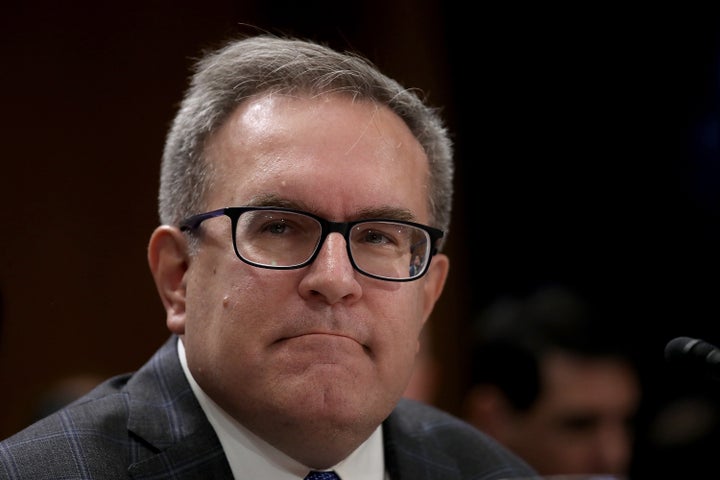 Andrew Wheeler, the acting administrator of the Environmental Protection Agency, repeatedly engaged with inflammatory content on his personal Facebook and Twitter accounts over the past five years, including some in the past month.
The previously-unreported interactions include liking a racist image of former President Barack Obama and First Lady Michelle Obama on Facebook and retweeting an infamous "Pizzagate" conspiracy theorist.
The findings paint an embarrassing, if unsurprisingly partisan, picture of the 53-year-old former coal lobbyist and Republican aide. Wheeler has kept a significantly lower profile than his predecessor, Scott Pruitt, the disgraced agency chief whose resignation in July amid mounting scandals cleared the way for Wheeler's promotion. The most incendiary interactions occurred before Wheeler, whose past social media activity has drummed up controversy before, became acting administrator.
In an email to HuffPost on Tuesday, Wheeler said he didn't recall liking the image of the Obamas and clicked on tweets from conspiracy theorists without reviewing the source.
"Over the years, I have been a prolific social media user and liked and inadvertently liked countless social media posts," Wheeler said. "Specifically, I do not remember the post depicting President Obama and the First Lady. As for some of the other posts, I agreed with the content and was unaware of the sources."
American Bridge 21st Century, a Democratic political action committee, first uncovered the social media posts, which HuffPost reviewed.
In January 2013, Wheeler liked a photograph of the Obamas sitting at a sports game, depicted looking at a white person's hand holding a banana. The image was posted by a page called Mia mamma è vergine, Italian for "My mom is a virgin," which posts memes and videos.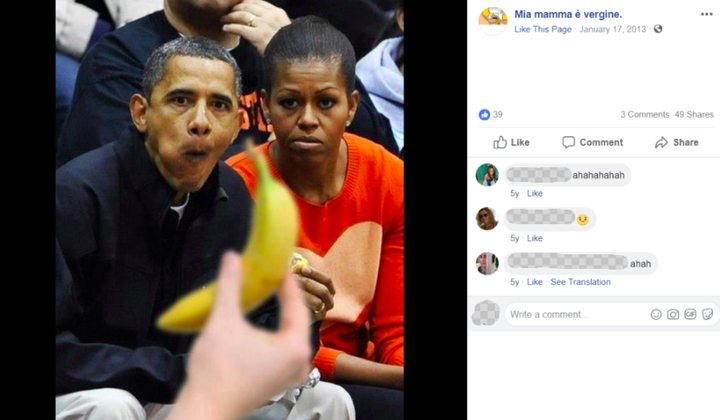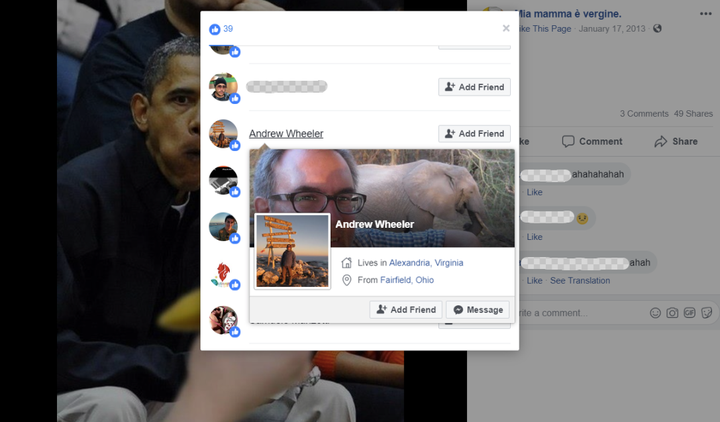 In July 2014, Wheeler joked that Hillary Clinton was in the Bible's apocalyptic predictions, a common right-wing trope painting the former secretary of state as demonic. In a comment under a post from the page Atheist Republic bemoaning Clinton's reverence for the Christian holy book, he wrote, "I think she's mentioned in the Book of Revelations….right after the Four Horsemen."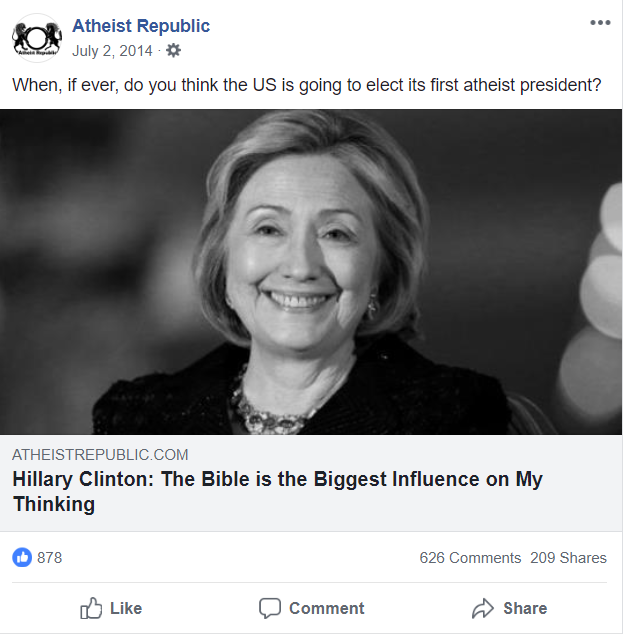 In February, the personal Twitter account Wheeler has maintained since April 2009 retweeted Jack Posobiec, the right-wing provocateur who propagated the debunked "Pizzagate" conspiracy theory that Democratic elites operated a child sex ring at the Washington restaurant Comet Ping Pong. The theory became so popular by the end of 2016 that a 28-year-old man armed with an assault rifle stormed the pizzeria that December, threatening employees and customers. The tweet Wheeler recirculated linked to a CNBC video interview of comedian Bill Murray talking about the difficulty for comics navigating a tense political environment.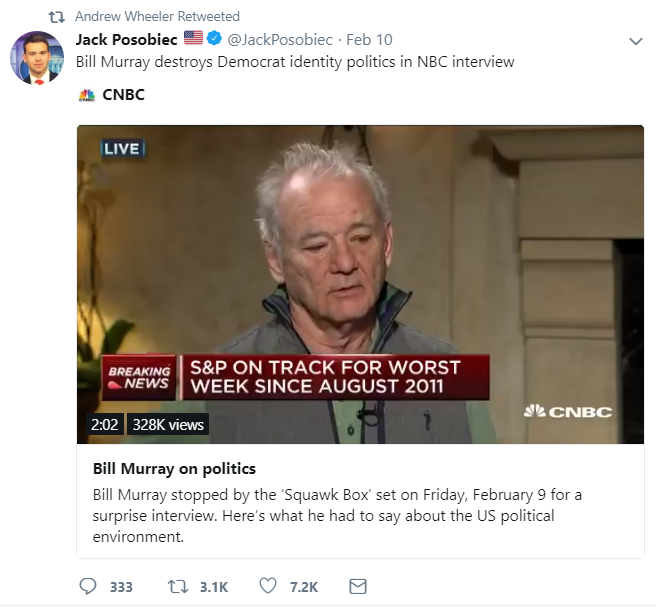 Last month, Wheeler liked right-wing documentary filmmaker and former convict Dinesh D'Souza's tweet casting doubt over Christine Blasey Ford's sexual assault accusations against newly-confirmed Supreme Court Justice Brett Kavanaugh.

Five days later, Wheeler liked a tweet from Paul Joseph Watson, an editor at the conspiracy site InfoWars, blaming Hollywood star James Woods' temporary suspension from Twitter on the website's discrimination against conservative views.

"This is despicable," said Heidi Beirich, the director of Intelligence Project at the Southern Poverty Law Center, a civil rights organization that tracks hate groups. "The people he's interacting with and retweeting are just not folks a legitimate person should have anything to do with."
She called the image of the Obamas "blatantly racist."
Wheeler's past social media flubs have done little to damage his standing with the president or smudge his reputation as one of the administration's least controversial leaders.
In February 2016, Wheeler criticized then-candidate Donald Trump, calling him a "bully" who "doesn't understand how the government works." "No one really knows what his political beliefs are," Wheeler wrote in a Facebook post, The Washington Post reported last October.
"The people he's interacting with and retweeting are just not folks a legitimate person should have anything to do with."
In August 2016, Wheeler publicly defended Milo Yiannopoulos after the alt-right troll was banned from Twitter for encouraging his fans to harass "Saturday Night Live" star Leslie Jones, according to an April report from The Daily Beast.
A number of Trump administration officials have resigned over past bigoted remarks.
Rev. Jamie Johnson, the head of faith-based and neighborhood partnerships at the Department of Homeland Security, resigned last November after comments surfaced of him calling black people lazy and painting Islam as a violent, illegitimate religion.
Carl Higbie, the face of the federal government's volunteer service AmeriCorps, stepped down in January after racist, sexist and other prejudiced remarks he made on the radio appeared on CNN.
Ian Smith, another former Homeland Security policy analyst, quit in August after The Atlantic published leaked emails showing his ties to white-nationalist activists.
"I don't know what to say," Beirich said. "I'm no longer shocked by Trump administration officials doing terrible things."
Support HuffPost
The Stakes Have Never Been Higher
Popular in the Community