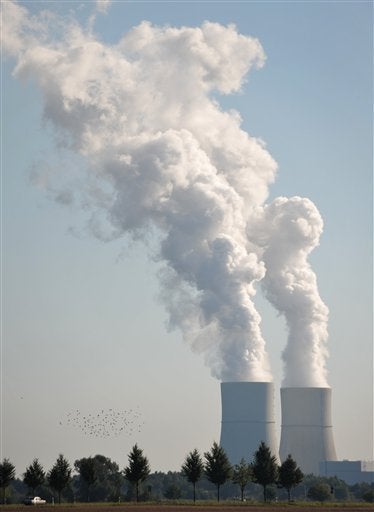 The EPA just struck a major blow to coal power plants trying to rush construction before an Obama administration has the chance to pass new regulations. The EPA coal plant ruling that came down late Thursday said that a permit for a new plant in Utah wouldn't be granted over global warming risks:
The Environmental Protection Agency's appeals panel rejected the permit issued by its Denver office, saying it had failed to support a decision to grant the plant a permit without requiring the best available controls to limit carbon dioxide, the main gas blamed for warming the planet.

It ruled Denver would have to reconsider why it did not require the plant to have the CO2 controls.

Deseret Power, a group of six cooperatives that wants to build the 110 megawatt plant on the Uintah and Ouray Indian Reservation near Bonanza, was not immediately available for comment.

Lawyers for an environmental group that had sought the review of the regional permit said the decision puts into question the fate of dozens of planned coal-fired power plants.
Blogging here at the Huffington Post, Sierra Club executive director Carl Pope wrote that the EPA coal decision signaled that change has arrived:
President Bush may have been willing to ignore the U.S. Supreme Court's ruling that carbon dioxide is an air pollutant and that EPA must regulate it, but as the clock runs out on Bush's presidency, the EPA's Environmental Appeals Board (EAB) signaled the end of the Bush era this morning and the beginning of a clean energy future.
I'm no lawyer, and I will link to other posts and interpretations as soon as they are online. But if this stands, it would seem to require "Best Available Control Technology" for CO2 in the EPA air permits for new coal plants or additions.

Certainly it is going to slow down the permitting of any new coal plant dramatically, until the EPA figures out the answer to the $64 billion question: What is BACT for CO2 for a coal plant? That will probably take the Obama EPA at least 12 months to decide in a rule-making process.
Related
Popular in the Community