The Environmental Protection Agency has removed several members from an internal review board meant to provide scientific advice to the agency, a move some say could impair future research into climate change and provide sweeping benefits to polluting industries.
The news, quietly announced on Friday, affects the EPA's 18-member Board of Scientific Counselors, which reviews the agency's own research in an effort to "sustain and enhance the quality of science." The New York Times reports at least five members have been dismissed from their roles after serving a three-year term, and E&E News said up to a dozen could eventually be let go.
A spokesman for EPA head Scott Pruitt told the Times the positions, which have mostly been filled with university-affiliated researchers, could likely be given to representatives from polluting industries the EPA is meant to monitor, in an effort "to take as inclusive an approach to regulation as possible."
"The administrator believes we should have people on this board who understand the impact of regulations on the regulated community," said the spokesman, J.P. Freire.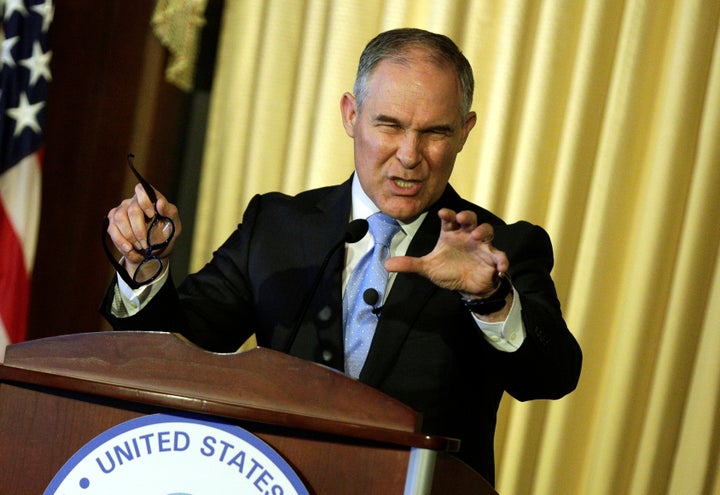 Freire told E&E News the dismissals weren't firings, but that researchers completing their terms hadn't been asked to participate in another. "They're not guaranteed a second three-year term," he said.
"Anecdotally, based on what we know about the administrator, I think it will be science that will appear to be friendlier to industry, the fossil fuel industry, the chemical industry, and I think it will be science that marginalizes climate change science," Robert Richardson, an ecological economist at Michigan State University who was dismissed from his board position, told E&E News.
In a statement Monday, John O'Grady, president of the American Federation of Government Employees Council 238, a union representing more than 9,000 EPA employees, said "any degradation of the quality of science will have far-reaching, and lasting impacts" on human and environmental health.
"One of the gravest concerns we have is whether the US EPA's SAB will be repopulated with scientists who operate within the realm of opinion, rather than fact," O'Grady said. "We are already aware of the opinion of this Administration and Mr. Pruitt with respect to climate change. However, opinions are neither fact nor theory and do not belong to the realm of science. Without independence and sound peer review of the science conducted by the Agency, it will be impossible to distinguish between good science and bad science at the US EPA."
The Board of Scientific Counselors ― composed of members drawn from academia, environmental groups, industry and local government ― provides expert advice to the EPA's Office of Research and Development, the prime research arm of the agency. The office supports a barrage of research programs that include efforts to understand climate change, monitor water quality and promote chemical safety.
Since President Donald Trump's inauguration, the White House has instructed the EPA to roll back several Obama-era pieces of legislation, including rules on methane emissions and fuel efficiency standards, and taken steps to dramatically rein in the agency's power.
In March, Trump proposed slashing the EPA's budget by 31 percent in 2018, as well as gutting climate change programs across federal agencies. At the time, the director of the Office of Management and Budget, Mick Mulvaney, said the White House considered such spending "to be a waste of your money."
"The SAB provides a mechanism for the agency to receive peer review and other advice designed to make a positive difference in the production and use of science at EPA," the board's website reads.
The House passed both pieces of legislation in March.
"This is one of several attempts by Congress to meddle with and ultimately undermine the process of science informing policy decisions," Genna Reed, a policy analyst at the Union of Concerned Scientists, wrote at the time. "These measures are attacks on public health, safety and environmental safeguards, plain and simple."
This story has been updated to include a statement from AFGE Council 238. Chris D'Angelo contributed reporting.
Before You Go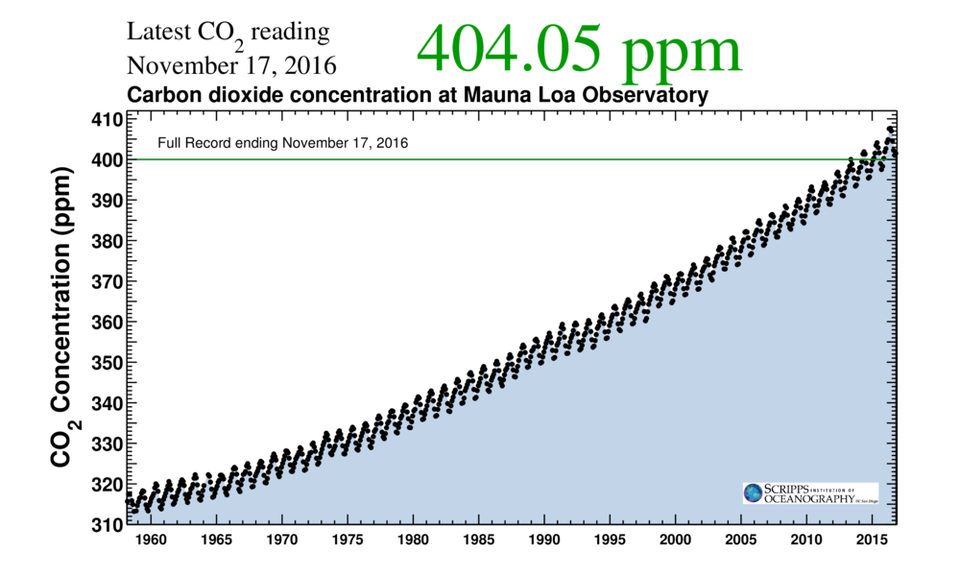 Climate Visuals For The Climate Change Denier In Your Life
Popular in the Community