It's been about about a month since residents of East Chicago, Indiana, were told they should not drink their tap water without filtering it.
The Environmental Protection Agency said actionable levels of lead had been found in the city's water supply and warned residents to use certified filters until further notice.
The discovery was yet another setback for a city already dealing with lead and arsenic levels in soil surrounding a Superfund waste site that are so high that Gov. Eric Holcomb declared an emergency disaster.
Advocates say state and city officials aren't doing enough to keep residents safe from the multiple ways they can be exposed to toxic lead. A coalition that includes the Natural Resources Defense Council, local organizations and East Chicago residents on Thursday issued a petition urging the EPA to launch a comprehensive emergency response to the city's crisis.
The petition calls for the EPA to "immediately" provide East Chicago residents with free faucet filters and bottled water, and to ensure the filters are installed correctly. The coalition also called for blood testing for children younger than 7, who are at high risk of lead exposure, and expanded water testing for more households than the EPA sampled last year.
"Nobody should be forced to endure contaminated water," Anjali Waikar, a staff attorney at the NRDC, told HuffPost. "We're asking for temporary, short-term relief to ensure that people aren't consuming contaminated water and asking for the agency to provide these basic life necessities until the situation is resolved."
EPA officials did not respond to a request for comment.
The EPA's brownfields program could be slashed 44 percent, or $11 million, according to reports, and the agency's state grant programs for drinking water and lead are listed for 30-percent reductions. EPA compliance and civil enforcement programs could see large cuts, too.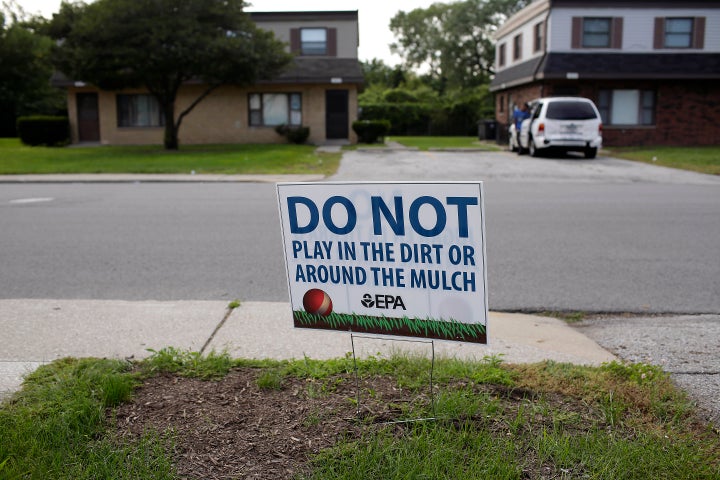 The budget numbers are preliminary and the agency can still contest them. EPA Administrator Scott Pruitt told CNN's Wolf Blitzer this week that he would resist cuts to state grant or infrastructure programs. Pruitt commented elsewhere that he would protect funding for Superfund cleanup.
"We'll work through the budgeting process to protect those dollars," Pruitt told the CNN.
Advocates said they want Pruitt's EPA to move promptly in East Chicago. The Centers for Disease Control and Prevention has noted that no amount of lead detected in blood can be considered safe, and many East Chicago residents have likely been exposed — through soil, air and now water — for decades.
The city is also welcoming EPA action.
In a statement, East Chicago city attorney Carla Morgan said the city's experience with lead "demonstrates that what Americans need is more action to protect our children from environmental and industrial toxins, not less."
"What we need is a more nimble, responsive EPA, which moves quickly to protect the health and well being of America's children," the statement said. "It is our sincere hope that the Trump administration will consider the severity of the issues that are impacting our community."
As Waikar sees it, East Chicago and other lower-income communities of color are where a slashed EPA budget would be felt the hardest.
Of particular concern to Waikar is a proposed reduction of 78 percent, or $5.2 million, to EPA's environmental justice program, which helps communities address industry pollution.
"This situation is an illustration of why the EPA is so important," Waikar said. "Communities like East Chicago are exactly the types of communities at risk of being impacted by these budget cuts."
Ken Cook, president of the Environmental Working Group, expressed similar concern with the reported slashing of EPA environmental justice funds. He said in a Wednesday statement that the proposal "sent a shameful message: The health of poor Americans is less important than that of the wealthy."
The lead crisis in East Chicago recalls the drinking water crisis in Flint, Michigan, where the EPA was criticized for intervening too slowly in that city's lead-contamination problems.
Debbie Chizewer, a law fellow at Northwestern University's Environmental Advocacy Clinic who has been assisting East Chicago residents, said the city's crisis is a chance for Pruitt and the Trump administration to make good on their remarks.
"I hope they recognize that this is an opportunity to show how they'd handle situations differently," Chizewer said.
This story has been updated to include Morgan's statement.
Joseph Erbentraut covers promising innovations and challenges in the areas of food, water, agriculture and our climate. Follow Erbentraut on Twitter at @robojojo. Tips? Email joseph.erbentraut@huffingtonpost.com.
Before You Go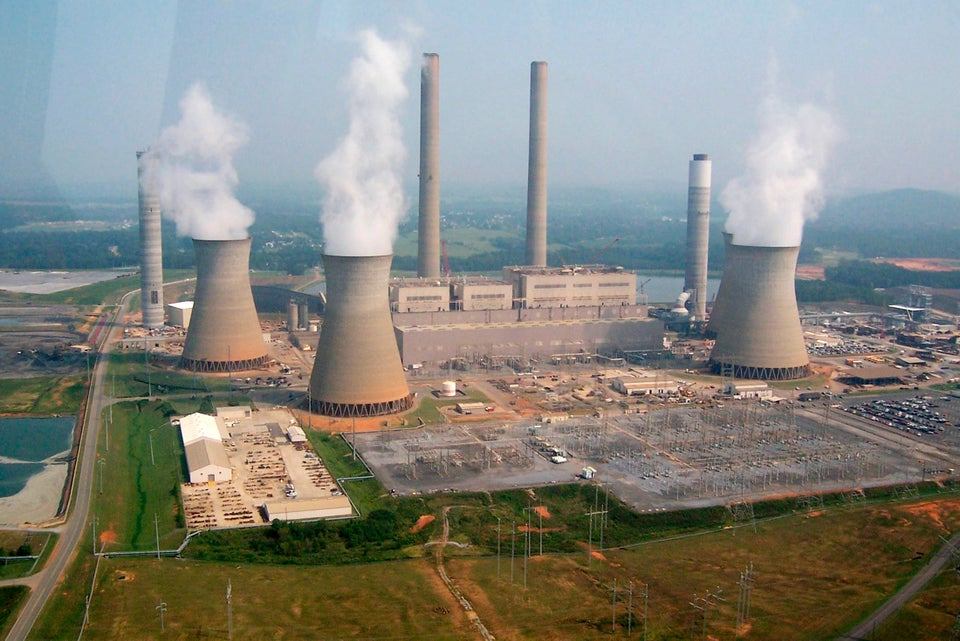 Why Scott Pruitt Is A 'Dangerous' Choice To Lead The EPA
Popular in the Community