WASHINGTON -- The Environmental Protection Agency unveiled new standards on Monday, calling for a 30 percent cut in carbon emissions from power plants by 2030.
The regulations are the first of their kind for the fleet of existing power plants, which currently produce 39 percent of U.S. emissions. EPA Administrator Gina McCarthy described the rules in further detail at a press conference Monday morning.
McCarthy emphasized the problems stemming from carbon pollution, which "supercharges risks not just to our health -- but to our communities, our economy, and our way of life."
"For the sake of our families' health and our kids' future, we have a moral obligation to act on climate," she said, mentioning potential benefits in business, innovation and investment.
She continued: "The science is clear. The risks are clear. And the high costs of climate inaction keep piling up."
The rules direct states to cut greenhouse gas emissions from power plants 30 percent by 2030, using emissions from 2005 as a baseline. The rules are expected to cut emissions 25 percent by 2020. The agency says the rules will provide the country $90 billion in climate and health benefits, and avoid hospitalizations due to health concerns such as asthma.
But the EPA is giving states flexibility in how to meet those standards. States can direct power plants to cut emissions directly, either by switching to a fuel source with lower carbon emissions, such as natural gas, or by making upgrades to equipment or efficiency. States can also meet the standards by increasing the amount of energy drawn from renewable sources such as solar, wind or hydropower.
McCarthy highlighted the fact that states get to determine how to meet those standards in her address Monday morning. "The glue that holds this plan together -- and the key to making it work -- is that each state's goal is tailored to its own circumstances, and states have the flexibility to reach their goal in whatever way works best for them," she said.
The administration had previously released rules for new power plants, which will essentially require plants to burn natural gas, or have technology installed that can capture and sequester carbon dioxide.
President Barack Obama did not appear at the press conference, but he touted the new rules in his weekly radio address on Saturday.
"We limit the amount of toxic chemicals like mercury, sulfur, and arsenic that power plants put in our air and water," Obama said. "But they can dump unlimited amounts of carbon pollution into the air. It's not smart, it's not safe, and it doesn't make sense."

These rules have been in the works for some time. The Supreme Court ruled in 2007 that the EPA must regulate greenhouse gas emissions under the Clean Air Act if it finds those emissions could "reasonably be anticipated to endanger public health or welfare." The Obama EPA issued an endangerment finding in 2009, and proceeded first with regulation of emissions from cars and trucks before moving to power plants, by far the biggest source of emissions in the U.S. In a major climate address at Georgetown University last June, Obama directed the EPA to produce rules for existing power plants by June 2014.
The political fight over the rules began well in advance of their release. Last week, the U.S. Chamber of Commerce released a paper claiming that the expected rules would cost the economy $50 billion a year and eliminate 224,000 jobs. In the GOP response to the president's weekly address on Saturday, Sen. Mike Enzi (R-Wyo.) said the administration is "out to kill coal and its 800,000 jobs."
Environmental advocates, on the other hand, are touting the potential savings for Americans that could come from improved energy efficiency, as well as the health and environmental benefits of curbing climate change.
Proponents of the cuts also pointed to successful programs already in place, such as the northeast's Regional Greenhouse Gas Initiative, a nine-state pact launched in 2005 that uses a cap-and-trade system to reduce emissions. The states involved say they have been able to make greater cuts at lower costs than was initially expected. They've been helped along by the increased use of natural gas, but also by reduced costs for renewables and other innovations in the market, said Peter Shattuck, director of market initiatives at Environment Northeast.
"We're fundamentally incapable of projecting those innovations, otherwise they wouldn't be innovations," Shattuck told HuffPost. "So you tend to see targets reached at a lower cost than anticipated." That should stand as an example for the critics who are now projecting massive cost increases under the new federal standards, he said.
"It's proven, it's extremely cost-effective, it's providing economic benefits for our region," said Kelly Speakes-Backman, a commissioner of the Maryland Public Service Commission and the chairwoman of the RGGI board of directors. "We think RGGI provides a really simple plug-and-play that other states or other regions can emulate."
This story has been updated to include more remarks from McCarthy's press conference.
Before You Go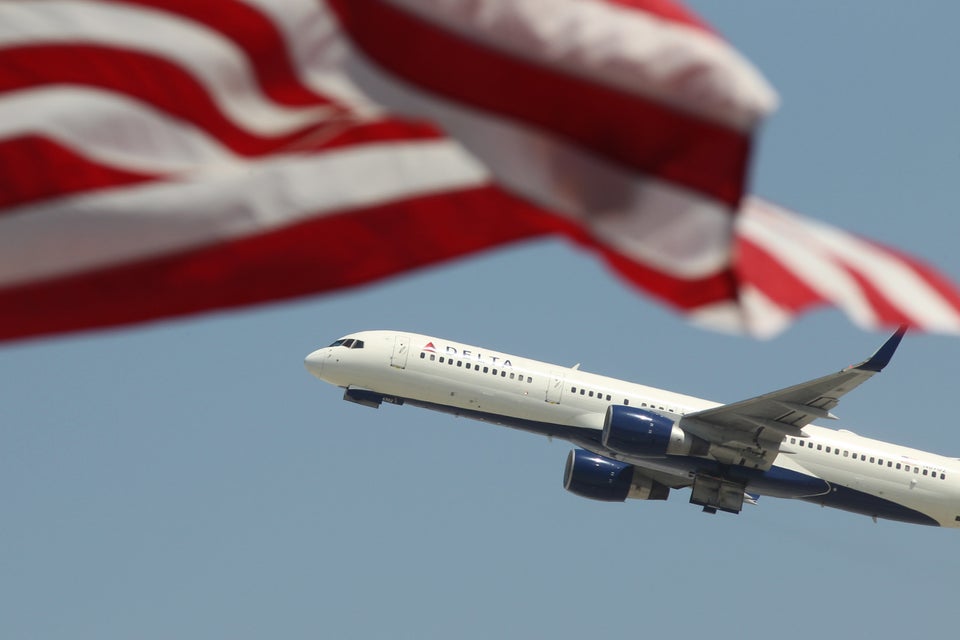 15 Ways You Contribute To Climate Change
Popular in the Community