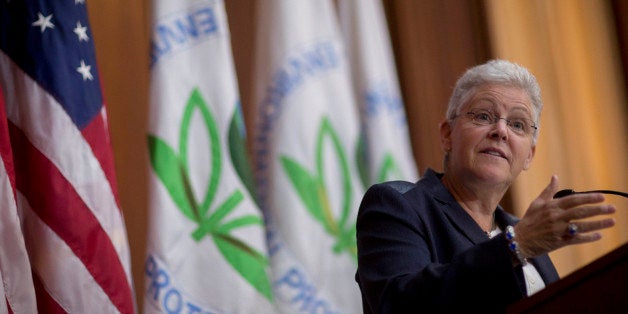 WASHINGTON -- Now that the Environmental Protection Agency has unveiled new standards for emissions from power plants, responsibility will fall to the states to come up with their own plans to reduce planet-warming emissions.
The EPA's plan calls for a 30 percent cut to emissions from power plants by 2030. The goals for each state are based on a calculation that takes into account their current emissions and their potential for making reductions. States will be given a high degree of control in deciding how they will meet those individual standards.
"It's now all about the states," said Anna Aurilio, director of the Washington, D.C. office of Environment America.
States can effect cuts by implementing changes at power plants, such as equipment upgrades or improved efficiency, or by switching to lower-emitting natural gas. States can also elect to cut emissions by drawing more power from renewable sources or improving energy efficiency in homes or businesses. In a background call with reporters, a senior EPA official emphasized that "the states will ultimately make the choices about what they do to comply."
The rule, released last Friday, is a draft. There will be 120 days of public comment, and a final rule is not due until June 2015. States will then have until June 2016 to develop their compliance plans.
The 30 percent figure represents an average across the country. Some states will be expected to make higher cuts, while others will not need to cut as deeply.
"We have looked at a number of things that states and utilities are already doing," said the official.
For example, Washington state has only one coal-fired power plant, and it will be retired before 2030, so the state's target reflects that. New York has a target of 44 percent reduction, one of the higher shares required of any state, according to the Associated Press -- but it has already made considerable progress toward that goal in the past few years, so it has less work to do to meet its target.
States that are more heavily reliant on coal will have lower targets for emission reductions. The Associated Press crunched the proposed cuts, finding that West Virginia and Wyoming both have a target of just 19 percent. Kentucky will be expected to make an 18 percent cut, and Ohio a 28 percent cut.
Vermont is not affected by the rules because it does not have any power plants that run on fossil fuels. Similarly, while Washington, D.C. has the Capital Power Plant, which provides power to heat and cool the Capitol Building, that plant does not generate enough power to fall under the new rules.
The EPA projects that by 2030, coal will still provide 31 percent of electricity in the U.S. overall, and natural gas will provide 32 percent. Renewables will generate about 9 percent, said the official. The increased use of natural gas has already cut emissions from the power sector by almost 13 percent since 2005, putting the country halfway toward the proposed goal.
An interactive map from the Georgetown Climate Center shows which states have already made headway in reducing emissions and which have not.
"The states are starting from different places," said Vicki Arroyo, executive director of the Georgetown Climate Center. "The EPA rule is allowing them to start from where they are and to develop plans that work for them."
Some environmental advocates expressed hope that states will actually make deeper cuts than the 30 percent the EPA calls for.
"2030 is a long time from now," said Dan Lashof, chief operating officer at NextGen Climate America Inc. "I think the technology will continue to get better, and we can do more by 2030."
But leaving it up to the states to develop their plans likely means that some states -- particularly the ones with governors or legislatures that are not fans of the EPA -- won't produce a plan. States like North Carolina and Texas have sued over other EPA rules, and a group of 14 states unsuccessfully sued the EPA to block its conclusion that greenhouse gas emissions harm public health, a finding that served as a precursor to Monday's rule.
Ohio state legislators have already indicated that they will seek to block the EPA rules. And Texas Gov. Rick Perry (R) issued a statement calling the rules the "most direct assault yet on the energy providers that employ thousands of Americans, and fuel both our homes and our nation's economic growth."
The EPA official said that the rules give states a lot of freedom to decide how to make the necessary cuts.
"We think the states will want to move forward with their own plans," said the official. "We're confident that states will be eager to do this."
But the official did say that the EPA can force states to comply under the Clean Air Act, the law governing Monday's rules.
"Ultimately, if a state doesn't submit a plan, the Clean Air Act says that EPA will set one," said the official. "But we are a long way from that and have a lot of good conversations to have with states before then."
Before You Go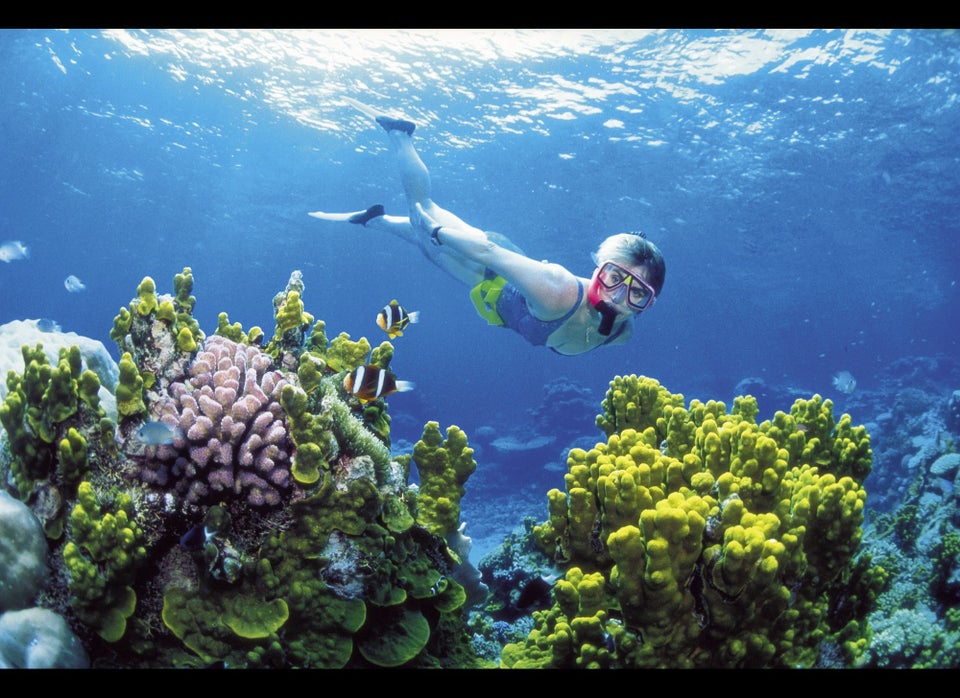 What Climate Change Just Might Ruin
Popular in the Community