The Environmental Protection Agency has already erased its website dedicated to climate change, purged dozens of scientific advisory board members, and pressured a top scientist to alter her congressional testimony to include more political "talking points."
Now EPA Administrator Scott Pruitt plans to launch a new initiative aimed at challenging the widely accepted conclusion that the climate is changing due to the influx of planet-warming gases caused by burning fossil fuels, industrial farming and large-scale deforestation.
The program, reported by E&E News on Friday morning, will recruit experts to debate climate science in a "back-and-forth critique" between a "red team" and a "blue team," a move scientists and former EPA officials fear will give industry-backed conspiracy theorists equal standing with actual researchers. There are few details available about what the program would look like and how it would be carried out and presented to the public.
The EPA declined to comment to HuffPost.
"Pruitt said the American people deserve a true, peer-reviewed discussion of climate science," Rep. Bill Foster (D-Ill.), a physicist who serves on the House Committee on Science, Space and Technology, told HuffPost on Friday. "What he apparently does not understand is that discussion has been going on in peer-reviewed literature for 30 years."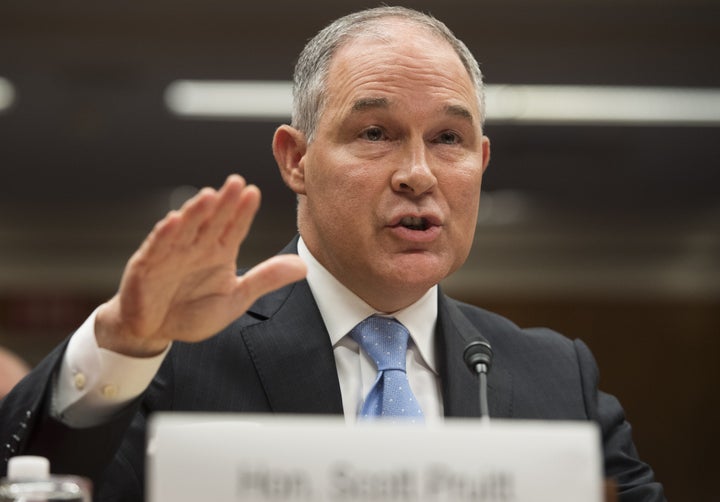 There is some speculation that Pruitt's latest move is laying the groundwork for a rollback of the EPA's 2009 conclusion that climate change threatens human health. Known as the "endangerment finding," this ruling underlies the regulations on greenhouse gas emissions that the Obama administration established and that the Trump administration has been working to dismantle.
Pruitt made his name fighting those regulations in his previous job as Oklahoma's attorney general. But even if regulations are reversed, the "endangerment finding" could still compel the agency to issue rules on emissions. Overturning the finding itself would require the agency to essentially disprove the overwhelming scientific evidence of man-made climate change.
"This might be a crossroads for science at EPA," Thomas Burke, a former EPA science adviser who now teaches at Johns Hopkins University, told HuffPost. "If you're going to make the case that climate change is not happening and that human activities are not influencing climate, you've got a really tough scientific row to hoe there."
"This could really be an embarrassment to the agency and to the nation," he continued.
There are, of course, uncertainties in climate science, including the rate of warming and the ways weather patterns and temperatures could shift as gases trap more heat in the atmosphere and melt polar ice. Debate over whether human activity causes global warming is fueled primarily by industries that stand to lose money and market if the causes of climate change are addressed, just as the tobacco industry once fueled a debate over whether smoking causes cancer. Pruitt cultivated close ties to the oil and gas companies during his six years as Oklahoma's top cop, and used industry donations for trips to Hawaii and New Orleans.
If Pruitt really wanted to iron out details on climate change, he would enlist groups like the National Academy of Sciences to work on what critics say is already a superfluous process, Burke said.
But Pruitt has already spent more time meeting with fossil fuel executives than environmental and public health advocates, so it seems likely that this new program will be geared toward giving industry a stronger platform to dispute largely settled science.
"It's not a scientific approach, but he's trying to masquerade it as one," Liz Purchia, a former EPA spokeswoman, told HuffPost.
"History will judge Scott Pruitt and his fellow fossil fuel-funded henchmen most unkindly."
That would be just the latest front in the GOP's assault on climate science. In March, Rep. Lamar Smith (R-Texas) — chair of the House Science Committee and one of Congress' most outspoken climate change deniers — held a committee hearing to "examine the scientific method and process as it relates to climate change." Joining a trio of prominent, like-minded climate change skeptics chosen by the majority party was one climate scientist, Michael Mann of Pennsylvania State University.
The lopsided debate that played out — over whether the vast majority of climate scientists, roughly 97 percent, are correct in their consensus that climate change is real and that humans are the primary cause of it — could hint at what Pruitt's program will look like.
"The whole idea that you're going to have equal representation of pro- and anti-climate advocates is a little bit strange," Foster said, adding that questioning the basis of scientific evidence doesn't qualify someone to go toe-to-toe with actual researchers. "If you're going to have a review of gravitational physics, you probably don't want equal numbers of people on both sides."
It doesn't have to be that way. Offering a more optimistic view, Joseph Majkut, an energy expert at the libertarian Niskanen Center, said EPA could stack the so-called "red team" with conservatives who believe in climate science, shifting the partisan debate from the question "Is climate change real?" to "How should we deal with this?"
"[B]oth climate scientists and advocates should see opportunity in a red team exercise," Majkut wrote in a blog post Friday morning. "A properly-done red team exercise could both elevate the status of climate science in the Trump administration and among Republicans, and reset how we approach climate science as a nation."
Mann noted that the proposed EPA initiative calls for a rigorous review of climate science ― but that is "precisely what scientific peer-review is." Mann compared Pruitt to Trofim Lysenko, the Soviet purveyor of pseudoscience under Joseph Stalin.
"History will judge Scott Pruitt and his fellow fossil fuel-funded henchmen most unkindly," Mann told HuffPost by email. "The reality is that the only thing these folks don't like is the conclusion that the scientific community (that is, the world's scientists, literally) has arrived at — that climate change is real, human-caused, and a threat."
Funding a program like this spends money that could be used to combat pollution or environmental enforcement at a time when the White House has proposed cutting the EPA's budget by about 30 percent.
"There's no reason to open this back up in a way to waste tax dollars," Gretchen Goldman, a research director at the Union of Concerned Scientists, told HuffPost. "What Pruitt should be doing is using these resources to look at impacts, figure out how to mitigate emissions and focusing on communities that have been traditionally underserved by the EPA."
Before You Go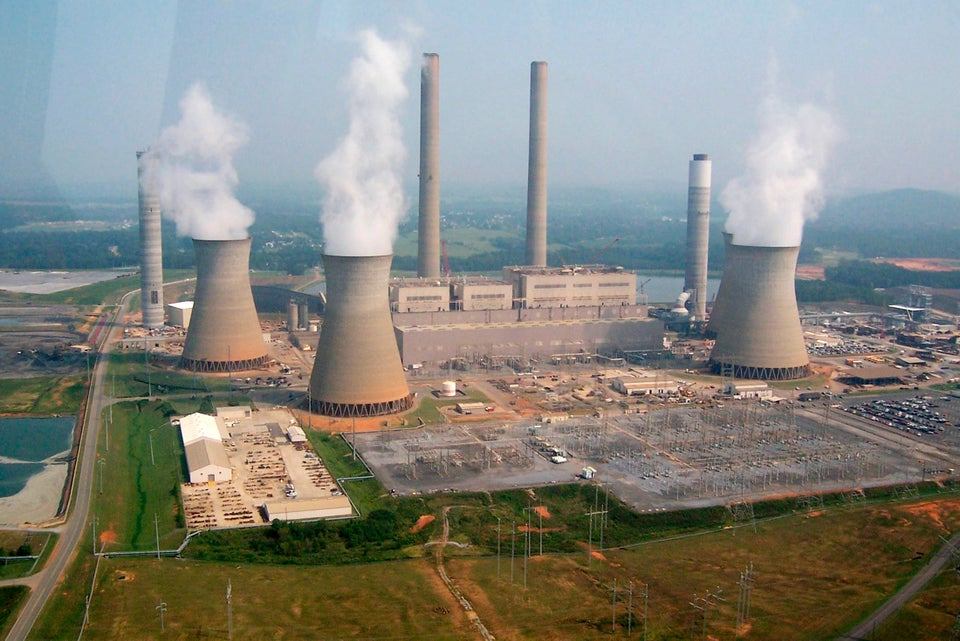 Why Scott Pruitt Is A 'Dangerous' Choice To Lead The EPA
Popular in the Community