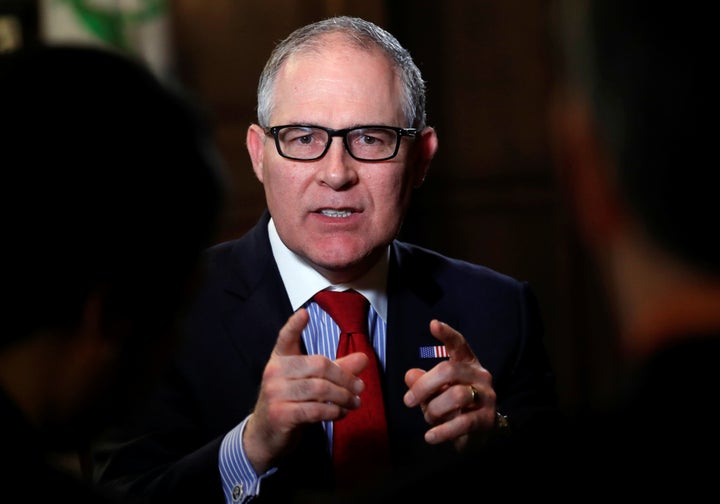 WASHINGTON ― The Environmental Protection Agency announced plans Thursday to scrap Obama-era rules tightening restrictions on disposal of coal ash, the toxic byproduct from coal-fired power plants that has caused major water contamination problems across the country.
EPA Administrator Scott Pruitt billed the new proposal as a bid to give states more independence over coal ash disposal, though he moved to reconsider the 2015 regulation in September at the request of fossil fuel utilities.
The EPA's announcement makes no mention of the risks coal ash poses to human health and the environment. Rather, the agency justified its move by noting it is expected to save the utility sector between $31 and $100 million annually.
"Today's coal ash proposal embodies EPA's commitment to our state partners by providing them with the ability to incorporate flexibilities into their coal ash permit programs based on the needs of their states," Pruitt said in a statement.
Coal-fired power plants in the United States produce roughly 140 million tons of coal ash per year, containing toxic heavy metals such as arsenic, lead, selenium and other carcinogenic substances. The waste product is typically stored in wet ponds, nearly 46 percent of which operated without liners to prevent hazardous chemicals from seeping into groundwater, according to 2012 data released by the EPA.
Living within a mile of a wet coal ash storage pond poses a greater health threat than smoking a pack of cigarettes a day, raising the risk of cancer to one in 50, an EPA study from 2010 found. Children are particularly at risk of learning disabilities, birth defects, asthma and cancer, with 1.54 million living near such storage sites, according to EPA data cited by the Sierra Club.
"This is the second biggest toxic pollution threat in our country, and we need to clean it up – not make things easier for polluters," Earthjustice attorney Lisa Evans said in a statement. "People living near more than a thousand toxic coal ash sites are at risk. They face contaminated drinking water, toxic dust in the air, and serious health threats just because the EPA is choosing to side with polluters over the public."
In 2014, the EPA catalogued 158 cases where coal ash compromised water quality, including 22 that involved recycled waste product. And a government study in 2012 estimated that the damage to fish and wildlife at 21 disposal sites came at a cost of more than $2.3 billion, "enough money to construct 155 landfills with state-of-the-art composite liners and leachate collection systems."
The rule change marks the Trump administration's latest rollback of clean water regulations at a time when drinking water contamination crises are proliferating across the country. In February 2017, less than a month after taking office, President Donald Trump signed a bill to allow coal companies to dump waste into streams. In June, the EPA moved to repeal the 2015 Waters of the U.S. rule that extended 1972 Clean Water Act protections to roughly 20 million acres of wetlands and streams. The agency formally suspended the rule on Jan. 31.
Scrapping the only federal rules on coal ash presents a major problem in the face of storms, floods and other extreme weather made more frequent and intense by climate change. When Hurricane Maria made landfall over Puerto Rico last year, flood waters swelled the river in the city of Guayama, wreaking havoc on the city's 42,000 residents and distributing its five-story-tall tower of coal ash.
Coal ash in particular has long been a hot-button issue in the utility industry. In 2014, Duke Energy, one of the country's biggest power companies, spilled nearly 39,000 tons of coal ash into the Dan River, causing one of North Carolina's biggest environmental disasters in its history. In 2016, then Gov. Pat McCrory (R) signed a bill that dramatically watered down legislation forcing Duke to clean up its coal ash pits without requiring the company to excavate the waste or provide clean water to residents near the pond. Yet, two years later, the company is still battling environmentalists and regulators in the state as the utility seeks to pass the cleanup costs onto ratepayers in the form of a price hike.
In a separate legal fight over coal ash, the Tennessee Valley Authority, the nation's biggest public utility, last month appealed a federal judge's order to clean up decades of coal ash environmentalists say poisoned water in the Volunteer State. Eighteen states and an alliance of big corporate interests urged an appeals court to overturn the decision last month.
Gutting the EPA's rules on coal ash pollution takes some pressure off the utilities, but thrusts the industry back into the sort of "regulatory uncertainty" Pruitt vowed to alleviate. In 2014, before the EPA passed its coal ash rule, the American Coal Ash Association, a trade group, complained about "regulatory uncertainty that has impeded the beneficial use of coal ash for half a decade."
It's unclear whether Pruitt's new rule promotes recycling coal ash for other uses. Coal ash can be used to pave roads, though the environmentalists say even that poses pollution risks. And last year, Purdue University researchers announced new technology to sift rare earth elements ― highly-valued components used in electronics and renewable energy hardware ― out of coal ash waste.
Thomas Adams, executive director of the American Coal Ash Association, said he hopes the next part of the EPA's announcement will include changing a rule that mandates companies to go through a risk evaluation when stockpiling more than 12,400 tons of coal ash for anything other than road projects. The EPA set the threshold in 2015 based on what Adams called an "arithmetic error" that he argued hurts the market for using coal ash in cement manufacturing or to fill structures such as building foundations. He said he hopes the EPA will raise the limit to 75,000 tons.
"It [the rule] depresses the market," he told HuffPost by phone.
Thursday's announcement is part of a broader effort by the Trump administration to end a perceived "war" on coal waged by the Obama administration. Last year, the Utility Solid Waste Activities Group petitioned the EPA to roll back the Obama-era coal ash rule, calling it "burdensome, inflexible, and often impracticable." The organization of some 80 utilities warned that regulating coal ash disposal would "result in significant economic and operational impacts to coal-fired power generation," and could even force power plants to shut down.
The EPA did not respond to a request for comment.
Before You Go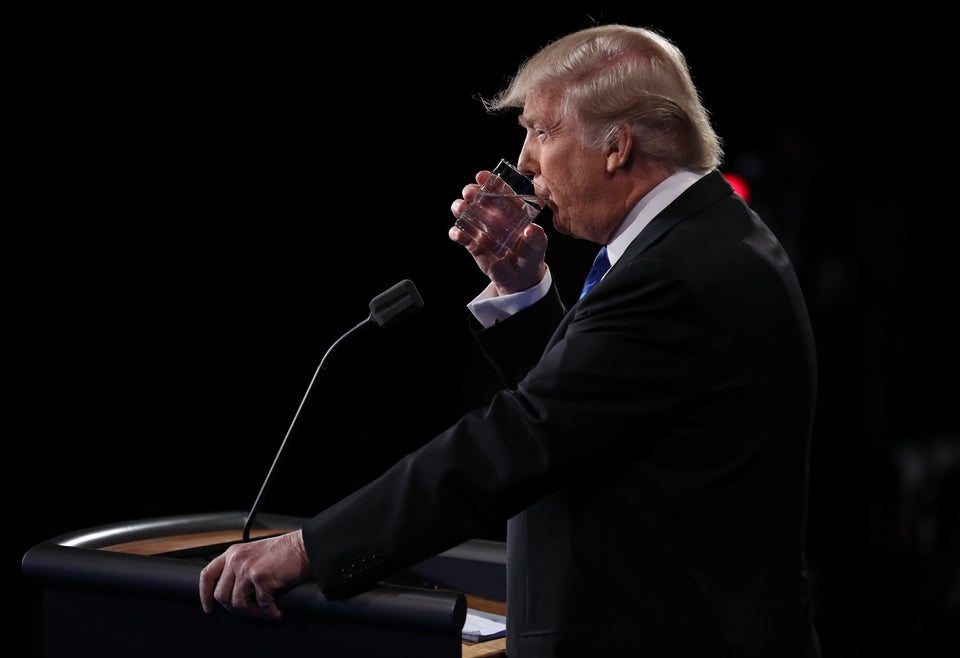 Trump Wants To Repeal The Clean Water Rule. Here's What's At Stake
Popular in the Community