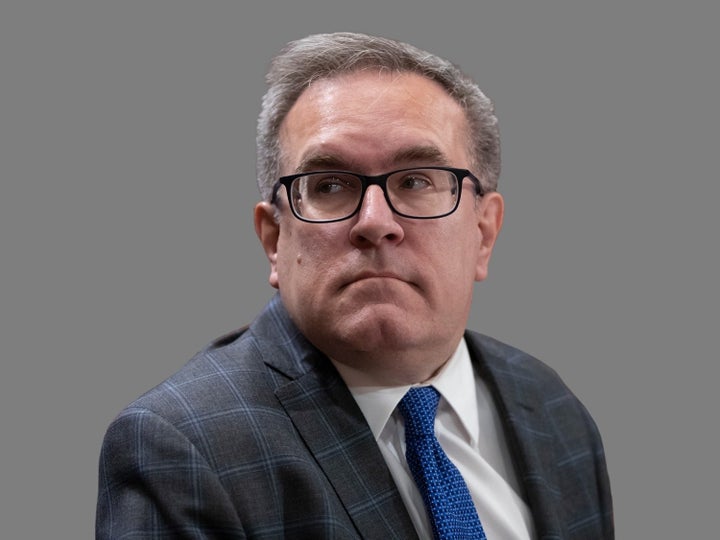 The Environmental Protection Agency on Thursday proposed gutting an Obama-era rule requiring coal-fired power plants to reduce carbon dioxide emissions, defying increasingly desperate international negotiations to scale down planet-warming gases.
At a press conference at the agency's headquarters, Acting Administrator Andrew Wheeler called the Obama administration's rule too strict, calling it "disingenuous" and "not adequately demonstrated," and said the new proposal would "set high yet achievable standards that are rooted in reality."
"To put it in clear and simple terms, we are rescinding unfair burdens on America's energy providers and leveling the playing field so new energy technologies can be part of America's future," Wheeler said. "By allowing the genius of the private sector to work, we can keep American energy affordable, reliable and abundant."
Wheeler, who rejects climate science and until last year worked as a lobbyist for one of the country's most influential coal executives, said the new proposal wouldn't impact on carbon dioxide emissions. He even suggested, with little evidence, the deregulatory move could spur investment in technology to lower emissions.
The proposal would allow new coal plants to emit up to 1,900 pounds of carbon dioxide per megawatt-hour of electricity, up from the 1,400-pound limit under the existing 2015 rule. It's a last-ditch effort to halt the continued closures of coal plants. Three more coal-fired power stations announced plans to shut down in October alone, adding to the 17,000 megawatts of coal-plant capacity that retired between January 2017 and June 2018, according to a September report from the Economist Intelligence Unit. Even with the proposal, the EPA projects there will be no new coal plants with or without technology to capture carbon dioxide emissions and store them.
In what seemed like a move to undercut criticism from civil rights advocates, Wheeler invited Harry Alford, the chief executive of the National Black Chamber of Commerce, to speak after him. Alford was central figure in a campaign launched by the oil and gas industry to discredit greenhouse gas regulations. His organization commissioned a study that falsely claimed power plant regulations would cause electricity rates to soar and disproportionately harm minorities. Scientists quickly debunked the study.
Yet Alford touted the study on Thursday.
"The last administration's war on coal was poised to increase costs, having a negative impact on low-income groups and minorities," he said. "Inability to pay energy bills is one of the leading causes of homelessness."
He said the Obama-era EPA regulations "have a significant impact on the individuals, businesses and communities I represent."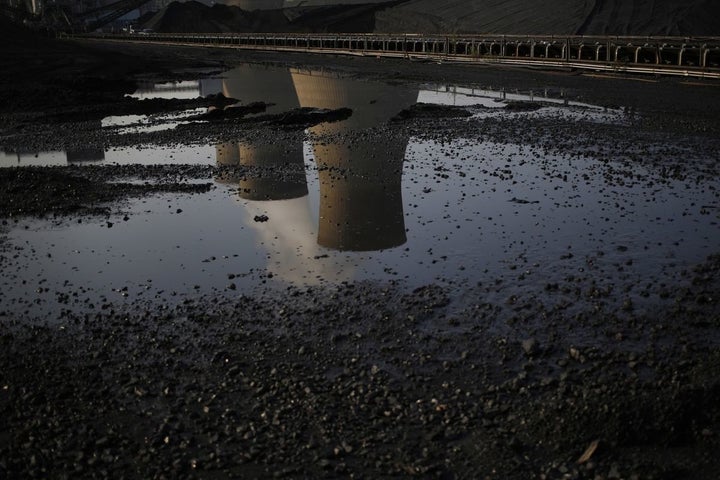 In fact, the Obama-era Clean Power Plan, the sweeping electricity plant regulation the EPA repealed earlier this year, created a fund to match state grants for renewable energy and energy efficiency projects in low-income communities.
Alford's assertion bucks with the EPA's own researchers. Earlier this year, the agency released a landmark study that found people living below the poverty line are exposed to 1.35 times more particulate matter than those living above it. People of color are on average exposed to 1.2 times more particulate matter than the general population. Black people, in particular, are exposed to 1.54 times more pollution.
The NAACP released a report in last year that found black people on average breathe air that is 38 percent more polluted than that breathed in by white people, and they are 75 percent more likely to live in neighborhoods abutting industrial sites.
"Today's decision is both foolish and unnecessary," Sen. Tom Carper (D-Del.) said. "It is feasible to capture harmful emissions from power plants with technology."
In a fiery statement, a coalition of 15 public health groups, including the American Lung Association, the American Academy of Pediatrics and the National Medical Association, called the proposal "a major threat to the health of all Americans, particularly those most vulnerable."
"Power plant pollution and climate change endangers the health of every American, but certain groups are more at risk – including children, older adults, pregnant women, low-income communities and communities of color," the statement said. "This latest attempt from the administration to give industry a license to pollute is irresponsible and illogical from both a health and economic perspective."
The announcement comes as world leaders gather in Poland for the 24th annual United Nations Conference of the Parties, the climate summit where governments are debating how to halve global emissions over the next 12 years.
Carbon dioxide emissions, the main cause of global warming, are expected to hit a record high this year, increasing 2.7 percent, according to a report released Wednesday. That comes a year after emissions surged 1.6 percent, ending a three-year plateau. Burning coal in India and China contributed the most to the increase, but the United States' emissions rose 2.5 percent as oil use ticked upward.
"This latest attempt from the administration to give industry a license to pollute is irresponsible and illogical from both a health and economic perspective."
The proposed rollback marks yet another brazen attempt by the Trump administration to bolster coal. Use of the most carbon-polluting source of electricity has plummeted over the past decade as natural gas became a cheaper option as the controversial drilling technique known as hydraulic fracturing, or fracking, became more popular.
During the Obama administration, the coal industry and its Republican allies blamed environmental regulations, including power plant rules that GOP attorneys general successfully sued to block from ever being implemented. That fallacy was laid bare over the past two years as coal failed to bounce back even though President Donald Trump axed nearly every major federal greenhouse gas regulation.
Last month, Murray Energy Corporation CEO Bob Murray, a coal baron and influential Trump donor, said he was disappointed the White House has not enacted policies to provide financial support to the industry.
"I don't know if it's going to happen," Murray told Axios. "I don't know. It's the government. They are still studying that."
Earlier this year, Trump ordered Energy Secretary Rick Perry to draft a plan to keep struggling coal and nuclear plants from closing. The Federal Energy Regulatory Commission, the agency that oversees energy infrastructure, rejected the plan. But on Thursday, the Senate voted 50 to 49 to confirm Bernard McNamee, the architect of the failed Energy Department bailout plan, as a new FERC commissioner.
McNamee's naked advocacy for fossil fuel industry and refusal to accept settled climate science alienated even Sen. Joe Manchin (D-W.V.), a usually reliable vote for the Trump administration's energy nominees. The Sierra Club called his confirmation "reckless" and "a major threat to the Commission's independence and integrity."
"Instead of this backward-looking posturing, the government should speed the transition to a clean energy future," Clare Lakewood, a senior attorney at the Center for Biological Diversity, said in a statement after the EPA announcement. "Trump's proposal is an act of flailing, die-hard climate denial."
Before You Go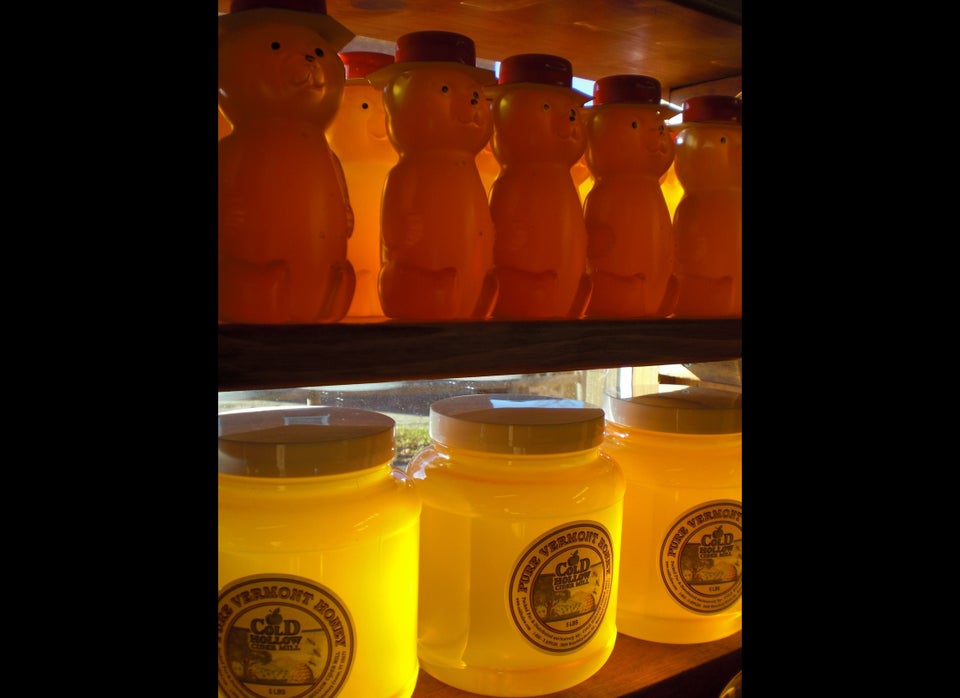 What Climate Change Just Might Ruin
Popular in the Community