WASHINGTON, June 17 (Reuters) - Environmental groups and a dozen states and cities said Monday they will delay planned legal action against the U.S. Environmental Protection Agency, saying they will wait to see if the White House soon unveils a climate policy strategy.
The attorney generals of New York and nine other states, along with three major green groups, had planned to sue the EPA this week because it missed a deadline in April to finalize emissions standards for new electric power plants.
Two months after notifying the agency they intended to sue, the consortium had expected to file as early as Monday, but backed off temporarily to allow the White House to disclose its climate plans.
"Due to public reports that the president will be announcing major action on climate change very soon, the Attorney General has decided to postpone a lawsuit on this matter for a short period," said Melissa Grace, a spokeswoman for New York Attorney General Eric Schneiderman.
President Barack Obama reportedly told campaign donors last week he will unveil a package of measures to combat climate change, possibly including EPA curbs on power plant emissions.
Many of those donors are ardent opponents of TransCanada Corp's planned Keystone XL pipeline, which would carry oil produced in Canada's oil sands regions to refineries on the U.S. Gulf Coast. Some policy analysts reason that, if Obama approves the pipeline, he will face pressure to announce strong climate measures as an offsetting measure.
The Natural Resources Defense Council, one of the groups that planned to sue, said in a statement that whatever Obama rolls out should advance his previous pledges on climate action.
"The president has set a goal to cut our carbon emissions by 17 percent - from our 2005 levels - by 2020. We need a set of actions that will get us there," said David Hawkins, director of climate programs at the environmental group.
Donors briefed on possible climate measures said they did not know details about the plans, leading to speculation about what policies would be included.
Some said recent low-key announcements by the White House, such as a deal with China to limit ozone-harming hydrofluorocarbons, or a plan announced earlier this month to make the electric transmission system more efficient, signal the start of a wider approach.
"The administration is putting some common sense building blocks for climate progress into place," said Vickie Patton, an attorney for the Environmental Defense Fund.
"There is a strong sense of urgency given the gravity of the problem and hope for solutions after the U.S.-China accord to jointly curb some of the most potent climate pollutants."
But other analysts expect the president to be more aggressive in anticipating of approving the Keystone pipeline.
"If it weren't for activism on Keystone XL, Obama might be able to get by with small steps alone," said Manik Roy, vice president for strategic outreach at the Center for Climate and Energy Solutions.

Related
Before You Go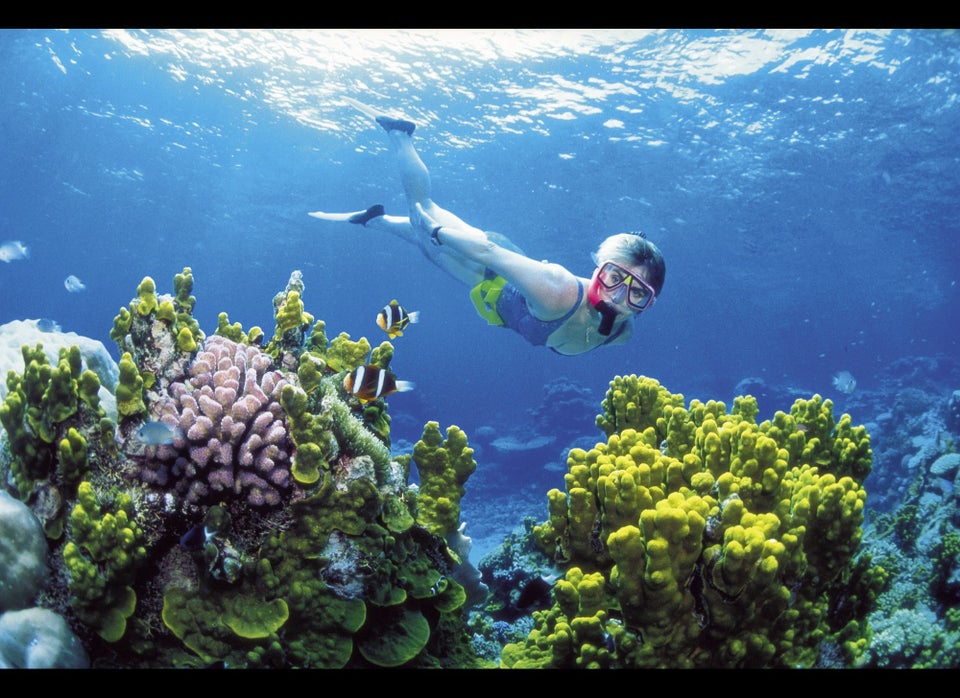 What Climate Change Just Might Ruin
Popular in the Community