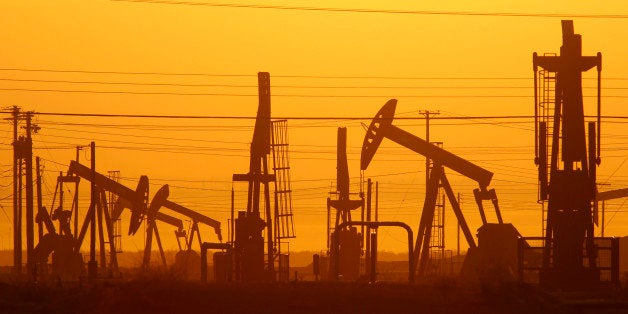 WASHINGTON -- The Environmental Protection Agency on Thursday released a much-anticipated study of whether hydraulic fracturing contaminates drinking water supplies, concluding that while there have been some cases of contamination, the issue is not widespread.

The draft study comes in response to a congressional request five years ago that the agency look into potential concerns about drinking water supplies. Hydraulic fracturing, or fracking, uses a high-pressure stream of water, sand and chemicals to tap into oil and gas reserves in rock formations, and has been used more frequently in recent years in many parts of the United States.

The agency found "specific instances" where the integrity of fracked wells or the handling of wastewater ended up affecting drinking water. But Thomas Burke, the deputy assistant administrator of EPA's Office of Research and Development, said in a call with reporters Thursday that the number of instances was "relatively low when compared to the number of fracked wells."

The EPA said in a release that its analysis "shows that while hydraulic fracturing activities in the U.S. are carried out in a way that have not led to widespread, systemic impacts on drinking water resources, there are potential vulnerabilities in the water lifecycle that could impact drinking water."

Burke emphasized that while the report is the "most comprehensive analysis to date" of potential groundwater contamination related to hydraulic fracturing, it is not meant to serve as a catalog of all instances of contamination related to fracking, nor does it propose specific regulatory or policy solutions.
The study looks at more than 950 different technical reports, published studies and other pieces of information from stakeholders. Still, the researchers note that there were some limits to the data they were able to assess. The report cites several factors, including insufficient data on the quality of drinking water resources both before and after fracking at a site; a dearth of long-term, systematic studies; the presence of sources of contamination other than fracking; and "inaccessibility" of some information on hydraulic fracturing activities and potential effects.

Reports prior to the study's release had indicated that the study would suffer from the oil and gas industry denying access to specific information that might lead to a more comprehensive understanding of the effects on groundwater. But in the call with reporters, Burke said the EPA had a "generally very cooperative relationship with industry" and said he didn't think the limitations were "an issue of cooperation from industry."

The EPA identified instances where contamination is more likely, including sites where water withdrawals are made in areas with low water supplies; sites where fracking is conducted in rock formations that contain drinking water resources; wells with inadequate casing and cementing; and in cases where wastewater that has been improperly treated is released into drinking water resources.
Responses to the report have varied widely, with environmental groups arguing that it proves contamination from fracking is happening, and the oil and gas industry claiming that the report illustrates the safety of the procedure.

"The EPA's water quality study confirms what millions of Americans already know -- that dirty oil and gas fracking contaminates drinking water," said Michael Brune, executive director of the Sierra Club, in a statement. Brune also criticized the study itself for leaving "many critical questions unanswered," such as the potential public health concerns related to contamination.

Other groups also stressed that they felt the report was limited in its reach. "This study provides solid scientific analysis that fracking has contaminated drinking water around the country," said Amy Mall, senior policy analyst in the land and wildlife program at the Natural Resources Defense Council. "The report, while limited, shows fracking can and has impacted drinking water sources in many different ways."

The American Petroleum Institute, meanwhile, issued a statement declaring that the report "confirms [the] safety" of hydraulic fracturing.
"After more than five years and millions of dollars, the evidence gathered by EPA confirms what the agency has already acknowledged and what the oil and gas industry has known," said Erik Milito, group director of upstream and industry operations at API. "Hydraulic fracturing is being done safely under the strong environmental stewardship of state regulators and industry best practices."

The report will be sent to the EPA's Science Advisory Board and released for public review and comment before it is finalized.
Before You Go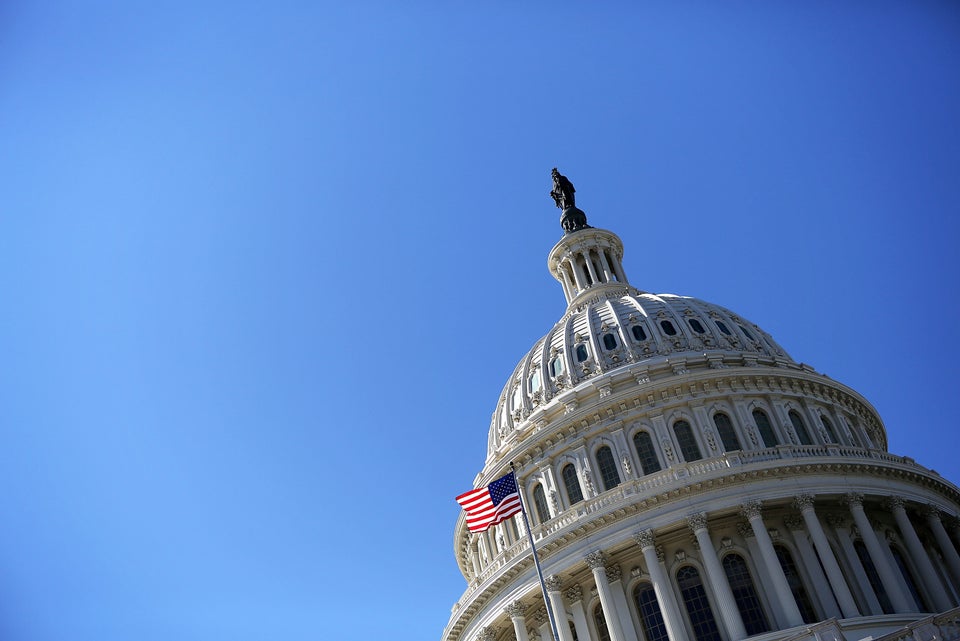 Least Environmental Senators