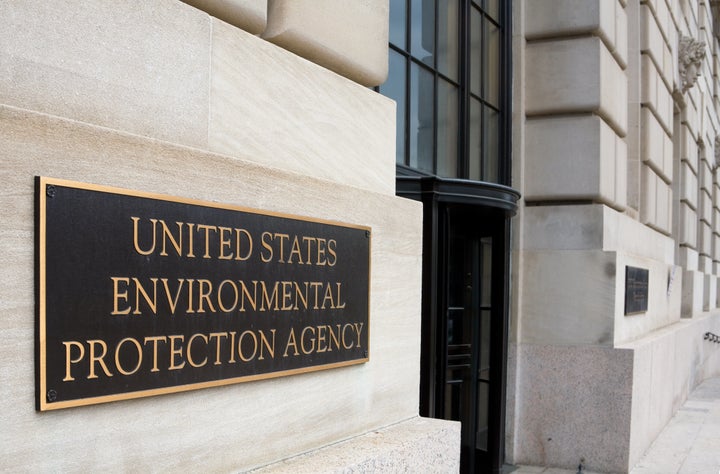 WASHINGTON ― Tom Bytnerowicz, a doctoral student at Columbia University, is part of a small group of scholars who were awarded grants from the Environmental Protection Agency's Science to Achieve Results, or STAR, program.
Bytnerowicz, 28, is studying ecology and evolutionary biology ― specifically, nitrogen and carbon cycling in forests. He was one of 51 students in a range of scientific disciplines ― chemistry, biology, environmental engineering ― to receive a highly competitive, three-year grant in 2015 that provides both a research and living stipend. He was also one of the many people who became very worried when the EPA, under the new Trump administration, froze its grant program on Monday.
Bytnerowicz said he got a vague note from his primary point of contact at the EPA on Tuesday that suggested she didn't know what was going on with the grants, either. She said she would let the fellows know when she had more information. This is a major concern for Bytnerowicz and his wife, who is currently staying home to care for their 13-month-old who has a disability. The whole family relies on his living stipend.
"The not knowing ― it's scary in the short-term," he said. "I'm supposed to get a stipend check this month that we plan on using to pay our bills. Now I'm not sure."
It's not just paying the bills. The grant provides research money as well, which he uses to attend scientific conferences, travel for fieldwork, send in samples for analysis, and buy materials and supplies. And having a three-year grant provides some stability while also keeping him from spending a significant portion of his time applying for new grants.
"Without notice and in the dark of night, the Trump White House froze EPA actions that keep our air and water clean and safe."
STAR is just one of the many EPA grant programs, which together awarded $3.9 billion in grants for fiscal year 2016. EPA grants fund state and tribal environmental programs, remediation of former industrial sites, environmental education, water and air quality monitoring, and pollution prevention work across the country. At first it was unclear if the freeze covered all of these programs. Transition officials later told E&E News that it did not include revolving funds to states and tribes for things like capital construction projects and wastewater treatment, or grants for brownfield cleanups and Superfund sites.
But such a freeze is not typical for an administrative transition, nor is the fact that EPA staff had reportedly been told they were not allowed to publicly talk about it. A former Obama administration EPA official told The Huffington Post that "it is completely normal for incoming administrations to come in and take stock of what's happening across an agency," but that the grants freeze was unusual and potentially "problematic."
"EPA sends a huge amount of its budget to the states, where it is ultimately spent," the official said. "That's where you could ultimately see the most negative impacts, especially at times when states are already suffering budget challenges."
"The EPA grants program funds the core environmental protection programs of states," said Alex Dunn, executive director and general counsel for the Environmental Council of The States, a national nonprofit, nonpartisan association of environmental commissioners representing states and territories. "Without these grants, states are missing a very significant portion of revenue to run their programs."
Dunn pointed out that funding has been particularly precarious in years where federal budget allocations are coming through a continuing resolution rather than an annual appropriation, which is the case right now. Congress passed a continuing resolution in December, but many states are still waiting for the funds in that bill to actually reach them.
Dunn said the commissioners she works with were "relieved" to hear that the grants freeze was only supposed to last until Friday.
But there was plenty of fear that the freeze could disrupt projects across the country, and about the apparent prohibition on talking about it.
"Without notice and in the dark of night, the Trump White House froze EPA actions that keep our air and water clean and safe," said Rep. Paul Tonko (D-N.Y.), the ranking Democrat on the House Energy and Commerce Committee's subcommittee on environment. "Why not be open about these sweeping policy changes that directly impact the health and safety of the American people? I'm also deeply troubled that this Administration thinks they can skirt their Constitutional accountability to Congress by gagging EPA employees from communicating with us. What are they hiding?"
Bytnerowicz was also relieved that there should be some clarity by Friday. But even if the STAR grants continue after the freeze, there's little assurance the program will continue in future years, particular for researchers who study climate change ― a subject President Donald Trump and his administration have been openly hostile to addressing. And he said he's worried about the implications if one avenue of funding for future students dries up.
"We're hoping it's not as bad as we fear," he said, "but it's definitely uncertain."
Do you work in a federal agency? Email us at scoops@huffingtonpost.com and let us know what you're seeing and hearing. To email us on an encrypted channel, create a protonmail.com account and use it to write to huffpostscoops@protonmail.com. It is only as secure as it can be if you are using the same encrypted email network on your end. It's not secure to do so on your work computer. Beware that no email network, no matter how sophisticated, is 100% secure all the time. Read more on Protonmail here.
Before You Go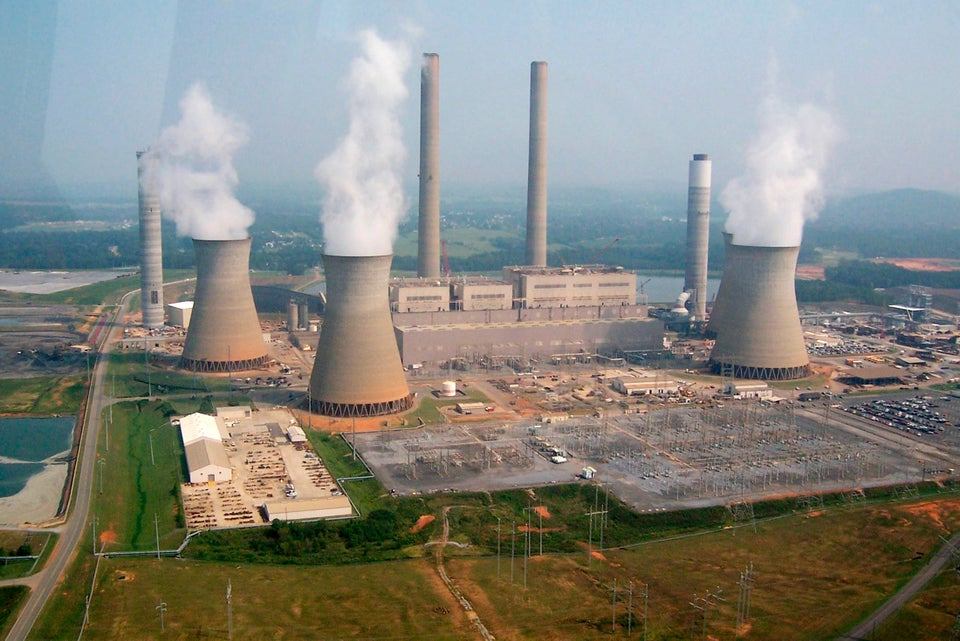 Why Scott Pruitt Is A 'Dangerous' Choice To Lead The EPA
Popular in the Community