In 2008, Oliver Manuel, a nuclear chemist whose crank theories about the sun alienated even ardent climate-change deniers, was convicted of attempted sodomy of his 11-year-old daughter.
In May, his name appeared on a list of 145 scientists and 60 economists presented as climate experts to the Environmental Protection Agency by the Heartland Institute ― the right-wing think tank that, after years of defending big tobacco through the lens of "smokers' rights," has become a leading proponent of climate-change denial. HuffPost first reported the full list and published it Wednesday.
A source within the EPA said the names had been given to the agency for consideration as it planned a national "red team-blue team" debate that EPA chief Scott Pruitt said was meant to provide Americans "true, legitimate, peer-reviewed, objective, transparent discussion about CO₂."
In a leaked email summarizing a September Heartland Institute meeting, Heartland CEO Joseph Bast wrote that he assembled a list "of around 150 climate experts" that he sent "to folks at EPA in response to their request for recommendations."
Five days after the HuffPost story was published, Bast issued a statement disputing the nature of the list, which the group described as just a mailing list for invitations to an EPA event that the agency later canceled.
Manuel, the former chairman of the University of Missouri-Rolla's chemistry department, was arrested in 2006 on two counts of rape, four counts of sodomy and one count of attempted sodomy as a result of sex abuse accusations by his children dating back decades, Columbia Daily Tribune reported in 2008. Most of the charges were dropped, but he was convicted of attempted sodomy of his 11-year-old daughter in 1989, according to Missouri's state Sex Offender Registry. His sentence remains unclear.
″[T]he part about my 2008 conviction for attempted sodomy of an 11 year old girl is false and an emotionally charged distraction from solid empirical evidence the Sun's pulsar core controls the climates of all planets and human destiny," Manuel wrote in an email to HuffPost after this story published. He did not respond to questions about what was false.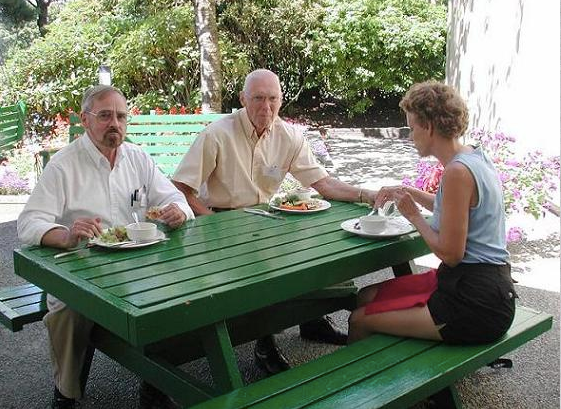 Manuel retired in 2000, and became a professor emeritus at the school. But the college ended its affiliation with him after the arrest in 2006, university spokeswoman Mary Helen Stoltz told HuffPost.
Through an agency spokeswoman, the EPA also said it has "no affiliation with Oliver Manuel."
Manuel spent much of his career crusading for his theory that the sun is made primarily of iron, not hydrogen. The solar-magnetic fields that attract burning gases such as hydrogen to the surface of this iron core actually control the Earth's climate, he contested in papers explaining his view. He presented a paper arguing the theory to the American Astronomical Society in 2002.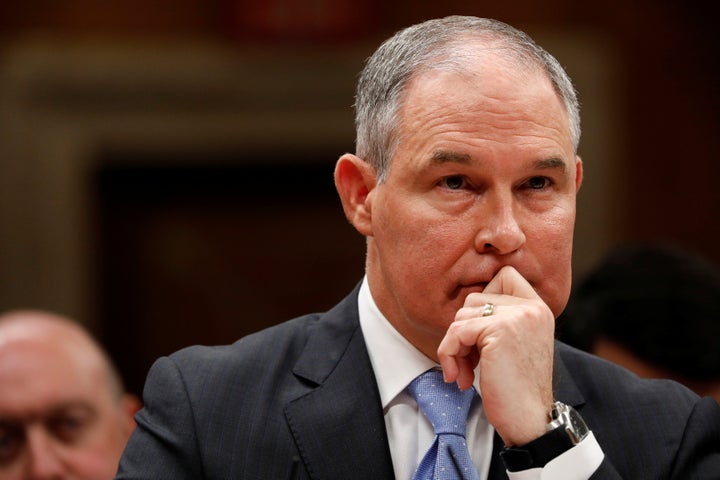 But his website TheSunIsIron.com displays the hallmarks of a conspiracy theory site, with low-fi design, a header reading "Truth is victorious, never untruth," and an image of a document brandished "CENSORED" in big red letters. In 2010, Anthony Watts, who runs the popular climate change denier blog Watts Up With That, wrote in a post that he'd banned Manuel from his site "for carpet bombing threads with his vision of the Iron Sun Theory, which I personally think is nutty."
Watts was also on list the Heartland Institute gave to the EPA. Other names included Edwin Berry, the self-funded researcher who spews Islamophobic vitriol online and compares belief in climate change to Aztec human sacrifices; Alan Carlin, the so-called "whistleblower" who challenged the EPA's finding that rising greenhouse gases warm the planet; and Joe Bastardi, a meteorologist who made repeated appearances on disgraced former Fox News host Bill O'Reilly's show to yell about why global warming isn't a problem.
The Heartland Institute appears bent on using the red team-blue team exercise to push the EPA to reopen the 2009 finding that carbon dioxide and other greenhouse gases pose a threat to human health and the environment ― a conclusion known as the endangerment finding.
"The entire idea of a red team-blue team 'debate' is simply to undermine mainstream climate science by creating the illusion that the scientific community is still debating the reality and threat of human-caused climate change," Riley Dunlap, a sociologist at Oklahoma State University who monitors climate change deniers, told HuffPost earlier this week.
He added that the Heartland Institute "attracts a wide range of professional and amateur deniers, hardly any with solid credentials in climate science."
This story has been updated with a comments from the EPA, Manuel and the Heartland Institute.
Before You Go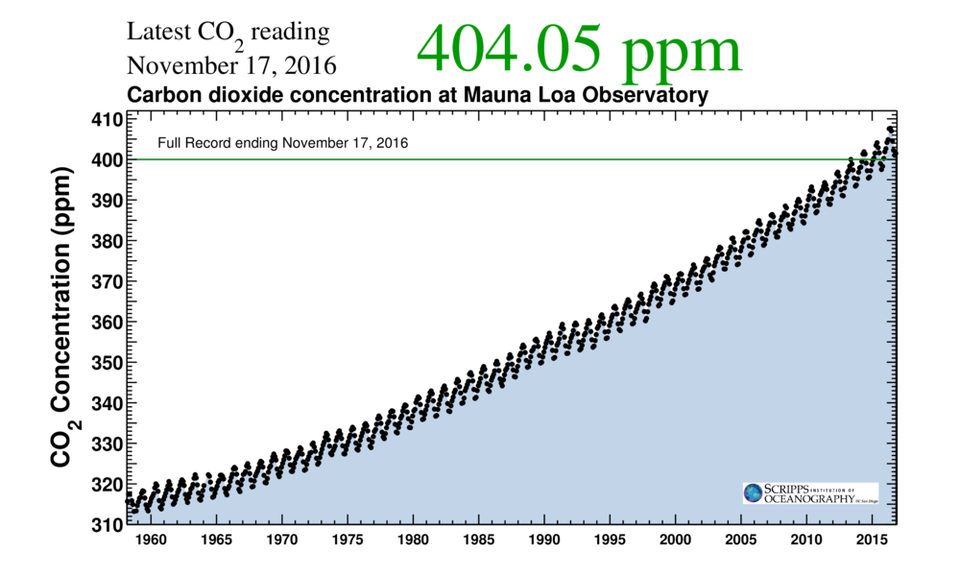 Climate Visuals For The Climate Change Denier In Your Life
Popular in the Community