WASHINGTON -- House Republicans are looking to appropriations bills they plan to debate when they return from recess in September as an opportunity to curb the Environmental Protection Agency's regulating authority.
The 2012 appropriations bills for the Interior Department and the Environmental Protection Agency contain a number of anti-environmental "riders," provisions attached to bills that have little or nothing to do with the primary measure under consideration.
The office of Rep. Mike Simpson (R-Idaho), who introduced a number of the riders, defended the provisions an attempt to prevent over-regulation. Of one rider that would block the EPA from designating which streams and wetlands are protected, Simpson's spokeswoman Nikki Watts told HuffPost, "They are already being regulated through the United States Department of Agriculture and the Congressman feels there is no need to be regulated by two different departments."
Watts also cited economic reasons for the provisions, going so far as to suggest the EPA has affected the labor market.
"It's not just the Interior Committee that has these concerns," she said. "It's just a frustration that Congress is hearing from across the country about the EPA either over-regulating, or changing the rules, or being a huge hindrance on job creation."
The riders have met a high degree of opposition from environmental groups. In a memorandum, the Sierra Club, the nation's largest and oldest environmental advocacy group, called the riders "the worst single attack on our nation's air, water, wildlife and land to date."
In an interview with Melinda Tuhus of the online publication Between The Lines, David Goldston, director of government affairs with the Natural Resources Defense Council, said these provisions have nothing to do with spending.
Presidential advisers have recommended Obama veto any bill that "undermines ongoing conversation, public health, and environmental protection efforts," according to a statement of administration policy.
The debate over riders is similar to the conversation that occurred earlier this year when 19 riders were attached to the final continuing resolution spending bill for 2011; most did encountered resistance from Senate Democratic leaders and President Obama and were never enacted into law.
The riders could have far reaching implications for environmental causes such as clean water, clean air, energy efficiency and wildlife. HuffPost has compiled a slideshow of appropriations bill riders -- what do you think of them?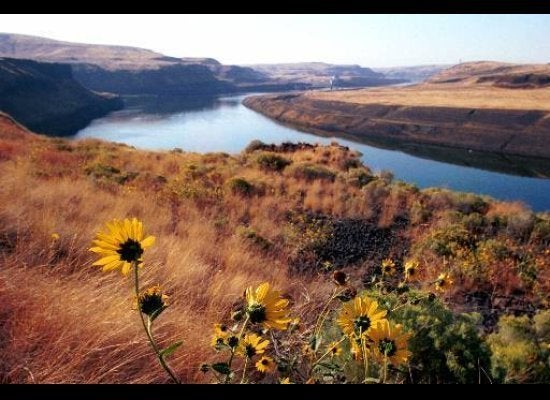 Riders Attached 2012 Appropriations Bills
Popular in the Community