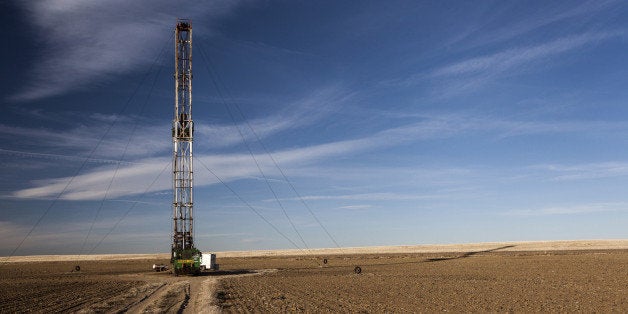 The Environmental Protection Agency (EPA) released its long-awaited draft report on impacts associated with hydraulic fracturing on drinking water last week, completing the most extensive scientific review of published data to date. At nearly 1,000 pages, it's a substantial report. But it's nowhere near a comprehensive evaluation - or even enumeration - of the risks that oil and gas development poses to both surface and ground water.
The biggest issues aren't what's in the document, but what isn't. For all its heft, the biggest lesson in the report is just how little we actually know about these critical risks.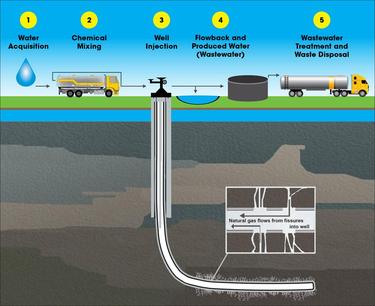 First, the report is a review of existing studies. The EPA did almost no original scientific research or fieldwork. Nor does it include much in the way of actual water quality readings - or baseline, pre-drilling data by which to compare. The EPA doesn't use this data because, for the most part, it doesn't exist.
While industry advocates are touting the report as wholesale exoneration, newspapers including The New York Times and The Washington Post recognized that activities related to hydraulic fracturing do, in fact, pose real pollution risks to drinking water. Although EPA didn't find evidence of hydraulic fracturing activities causing widespread, systematic drinking water contamination, they did find many instances of localized impacts to water supply and water quality.
Even in the limited scope of activity studied in the report, EPA also referenced hundreds of spills hydraulic fracturing fluid and so-called "produced water" - the mixture of hydraulic fracturing fluid and salty water found naturally underground that comes back to the surface once the well is drilled - many of which EPA says resulted in contamination of water and soil.
Just the Tip of the Iceberg
Because of the huge size and massive scale of these oil and gas operations, the risks, however well managed, are genuine and numerous. Hydraulic fracturing itself is just one factor, and not even the biggest one. Other key issues include the ongoing physical integrity of the wells and the storage, transport, and disposal of some 800 billion gallons of wastewater generated annually by onshore oil and gas operations in the United States.
Contamination risk associated with handling this wastewater is high, and the consequences can be dramatic. In many areas, this produced water is far saltier than sea water. It will kill plants, and can ruin the landscape for decades. It's often laced with up to hundreds of toxic chemicals (anti-freeze to name just one).
Gallon for gallon, in other words, a water spill could be even more dangerous for the environment than an oil spill.
The potential for leaky underground injection wells to pollute water supplies, not evaluated in the EPA report, is another crucial pathway that is critical for regulators and industry to control. More than two billion gallons of produced water are disposed in these wells every day.
Another emerging disposal issue is how to protect water supplies when we know little about the environmental characteristics of the wastewater, particularly in situations where industry is given the go ahead to discharge it into rivers.
The impact of the unconventional oil and gas boom on our water supply is not well understood, and the findings of the EPA report underscore just how much work remains to be done to fully comprehend the risks, the magnitude of impacts, and the best ways to manage the risks.
Better and more accessible data on activities surrounding hydraulic fracturing operations is needed. There's been some progress, and the EPA study is a step in the right direction in terms of better understanding this issue, but by no means are we out of the woods.
Almost ten million Americans live within one mile of a hydraulically fractured natural gas or oil well between 2000 and 2013. They deserve as much information as they can get. Our oil and gas team is poring over the lengthy report and will post further analysis of the report's various pieces, so stay tuned.
Support HuffPost
The Stakes Have Never Been Higher
Related
Popular in the Community