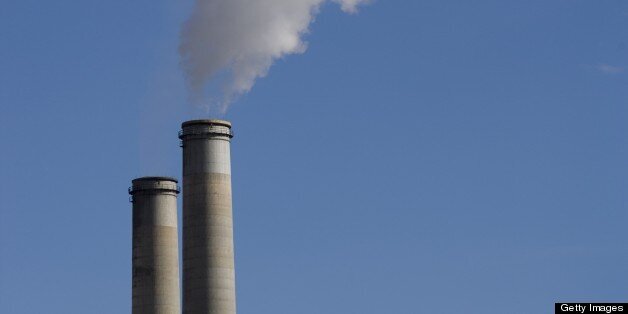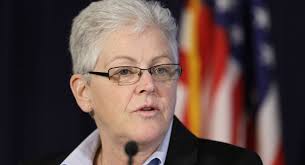 In picking Gina McCarthy to lead the Environmental Protection Agency (EPA), President Obama sent the Senate a nominee who should satisfy, if not delight, Republicans as well as Democrats. Given McCarthy's solid credentials and record, Senators should be stumbling over themselves to confirm her.
But these days, the Senate rarely stumbles in the right direction. Senate Republicans are playing games with Obama's selection. Two weeks ago, Republican members of the Environment and Public Works Committee boycotted a vote on the nomination.
Last week, the committee's Democrats managed to report out the nomination on a 10-8 party-line vote. It now goes to the full Senate where we can expect Republicans to pull more tricks out of the parliamentary toy box, including the filibuster and ability of a single member to hold up confirmation. In fact, Sen. Roy Blunt, R-Mo., imposed a hold on McCarthy's confirmation two months ago and says he plans to keep it in place because of issues related to a levee on the Mississippi River. Out in the real world, that's called extortion.
Republicans claim they tried to delay McCarthy's confirmation in committee because the EPA has been unresponsive in providing information about its use of email accounts and its handling of requests under the Freedom of Information Act.
Baloney. The Senate has plenty of tools to obtain information from government agencies. Leaving EPA without an Administrator is more likely an opportunity for Republicans to put new notches on their coup sticks. At the moment, EPA is working on several policies the Republican Party doesn't like including the regulation of coal-fired power plants responsible for 40% of the carbon dioxide pollution driving global climate change, the many environmental issues caused by the natural gas rush, and the need for competent assessment of the Keystone XL pipeline proposal.
Those issues aren't going away, and McCarthy's the right person to deal with them. She is an expert on air quality and environmental health. She has earned her reputation as a pragmatic environmentalist. She has served at EPA since 2009, demonstrating her ability to work well with the industries the agency regulates. She is a former environmental official in Republican administrations, including Mitt Romney's when he was governor of Massachusetts. What's not to like?
Senators will not find a better person to lead the EPA. They should stop playing games and confirm her.
Popular in the Community